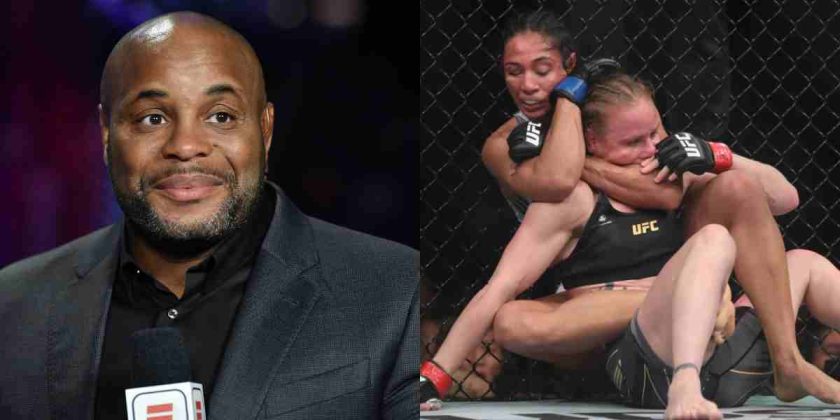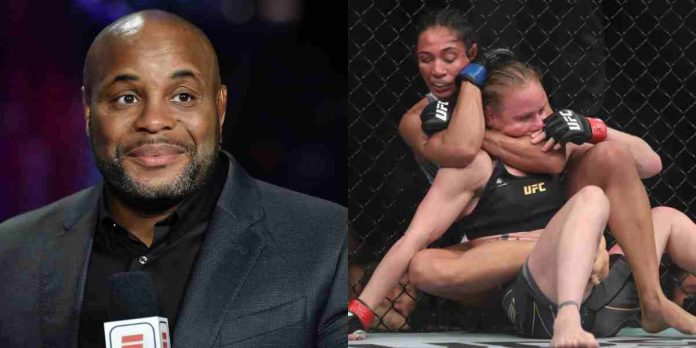 Valentina Shevchenko made her sixth successful flyweight title defence against Taila Santos at UFC 275, where she was pushed to the limit.
Shevchenko had a tough time dealing with Santos' grappling. The champion had more success on the feet during the first three rounds of the fight, but the Brazilian's grappling made things very interesting as she consistently took her opponent down and hunted neck cranks and rear naked chokes. Up until the accidental clash of heads in the third round, things were going according to plan for the challenger.
The momentum shifted in Shevchenko's favour in the fourth round when Santos' right eye completely closed due to the clash of heads. The Kyrgyzstani put it on Santos in the fourth and fifth round, securing a split decision with scores of 48-47, 47-48 and 49-46.
Daniel Cormier On Shevchenko vs Santos
During the UFC 275 post-fight show (as transcribed by MMA Junkie), Cormier said that he thought Santos won the fight.
"[It was a] accidental clash of heads that ultimately, to me, really did determine how this fight was going to play out," Cormier said. "There is no reason for me to believe that anything was going to be different because every round Santos was able to do the same thing – get the takedown. … But in Round 4 and Round 5, Valentina showed her championship mettle. She showed that desire to retain that belt because she went forward, she threw caution to the wind, and she really did put it on Taila Santos.
"I thought [Santos] won the fight. I think there's value in those submission attempts. I understand it wasn't under the neck, I understand that Valentina wasn't squirming and fighting for her life, but every time Taila Santos put herself in position to chase those submissions there's got to be some value in that."
Do you agree with Daniel Cormier?