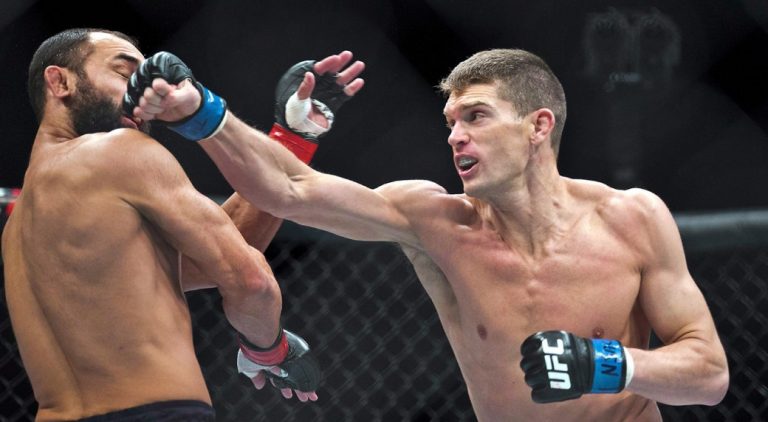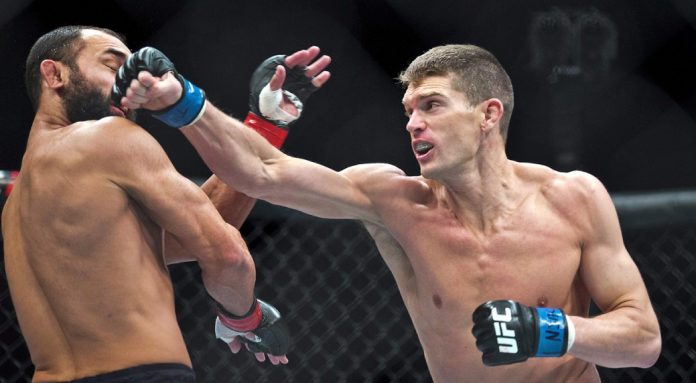 Former title challenger Stephen Thompson is itching to fight Kamaru Usman, as he believes he has the style to dethrone the UFC welterweight champion.
Thompson is set to face Gilbert Burns in the UFC 264 co-main event, headlined by the blockbuster trilogy fight between Dustin Poirier and Conor McGregor. Although Dana White has said that Colby Covington is the next in line for a title shot, Thompson has reasons to believe he deserves a title shot next with an impressive showing against 'Durinho'.
The Last Man Standing
Speaking to MMA Fighting, Thompson said that an impressive win over Burns should earn him a title shot, as Usman has already defeated the majority of the top contenders in the division.
"I'm the guy that hasn't faced him yet," Thompson said. "It feels like everyone in the top ten has already fought him at some point in time. Leon Edwards has fought him in the past. Gilbert Burns has fought him. Colby Covington has fought him. He just knocked out Jorge Masvidal. Like who else is this guy going to fight? And then I think it was not too long ago he was talking about fighting Michael Chiesa and it's like why wouldn't it have been me?
"I think I'm a terrible matchup for him. I feel like that I'm the last man standing right now. A good win over Gilbert Burns, he's going to have to face me."
Toughest Matchup For Kamaru Usman
When asked why he believes he's a bad matchup for Usman, Thompson, said that he has the movement and style to dethrone the champion.
"Just because of the movement, our styles together," Thompson said. "He's a type of guy, he plods forward, he tries to get you to the cage but I feel like that was the old Kamaru. I still feel like I'm a bad matchup for him, especially if he wants to keep the fight standing, like he did against Masvidal who is one of the best strikers in the division. He knocked him out. I've got one of the best takedown defences in our division as well. I can't wait to step out there with him.
"Is he going to stand there and strike or is he going to go straight for wrestling? Whatever happens, I'm obviously going to be prepared for it but I think I'm the worst matchup for him."
Usman has shown significant improvements in the striking department in his last couple of fights, which makes him an interesting puzzle to solve for Thompson, who said that he won't stop until the two come face-to-face.
"This guy, he's getting better every day," Thompson said. "Normally all he did up and coming, he was wrestling guys, beating them up on the ground and now he's knocking guys out. So you can tell his striking is getting better and better every fight. That's just another optical I'm going to have to think about whenever I step out there and prepare for him. Not only does he have the wrestling, not only does he have the control and strength but now he's got the striking. That's what makes it fun for me. This is what I love.
"I love to break guys down, especially guys like Burns and Rory MacDonald that are very well rounded. For me it's a chess match that I have to figure out in the gym but also I've got to be able to adapt to them in the Octagon. That's why I love this game. He's the champ. He's the guy that's got the title and I'm not stopping until I face him."
Gilbert Burns Challenge
Having suffered a heartbreaking loss at the hands of Usman in their title fight at UFC 258, Burns will be looking to prove that he's still capable of becoming the champion. And Thompson expects the best version of the Brazilian at UFC 264.
"Gilbert Burns, his loss against [Usman], I know it got to him and that's why I wanted this fight, too," Thompson said. "Because I know that I'm going to be facing the best Gilbert Burns. He wants that win back. He wants to come back and show the UFC that he's better than that last fight. So I know when I step out there, I'm going to be facing off against a dangerous Gilbert Burns.
"His striking, he's got the power, the ability to knock you out. The ability to take you down and not only that but he's got crazy jiu-jitsu. That's why I'm in this game. That's why I'm excited about this because I'm going to be facing the best. I wouldn't want anything less than what Gilbert Burns is going to bring on July 10th."
Do you think Stephen Thompson is a bad matchup for Kamaru Usman?
See also: