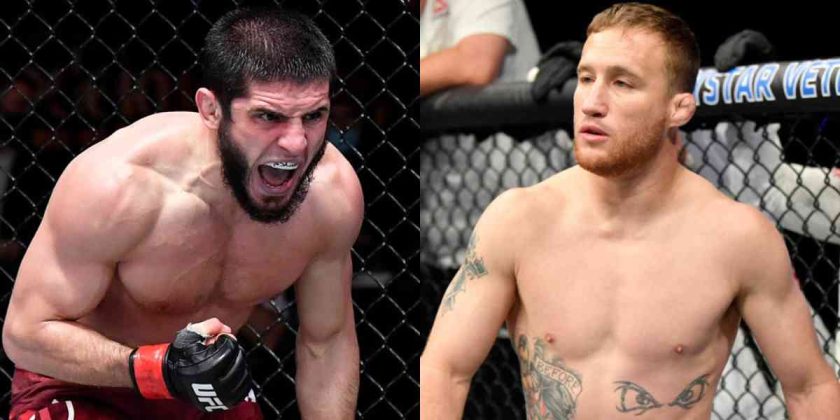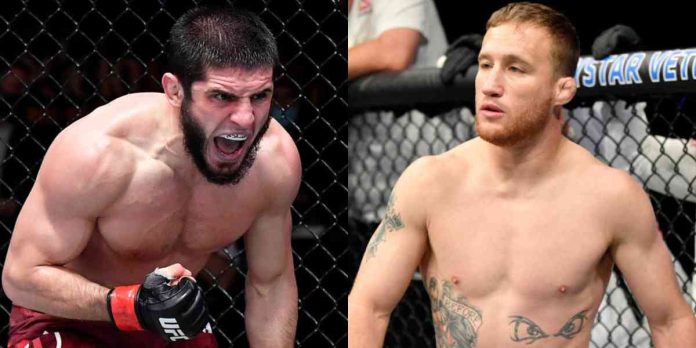 Sean O'Malley's head coach Tim Welch wouldn't be surprised if Justin Gaethje defeats Islam Makhachev in a potential lightweight title fight.
Makhachev made his second successful title defense against Alexander Volkanovski at UFC 294, where he knocked the Aussie out cold in the first round.
The Dagestani was originally scheduled to fight Charles Oliveira, but the Brazilian had to withdraw due to an injury, making way for 'The Great' to step in on short notice and save the day.
After Makhachev's victory over Volkanovski, there is widespread speculation about his next move. Many anticipate that he might defend his UFC title once more, possibly against either Oliveira or Gaethje.
Should a fight between Gaethje and Makhachev come to fruition, it might not unfold as one-sidedly as some may presume.
"Everyone thinks Justin Gaethje would get ran through," Welch said in a recent episode of The Timbo Suga Show. "I don't think he would, dude. Because they talk about Gaethje, when he fought Khabib, he got there (Abu Dhabi) 10 days before that fight and just everything was wrong. Gaethje's a different dude… Khabib said he knew that Justin got there (late), and he's been through that time travel multiple times. He knew that was just gonna ruin him. This Gaethje now, versus Islam, in Vegas or something. I wouldn't be that surprised if Gaethje knocked him out."
Justin Gaethje or Charles Oliveira, who should Islam Makhachev fight next?