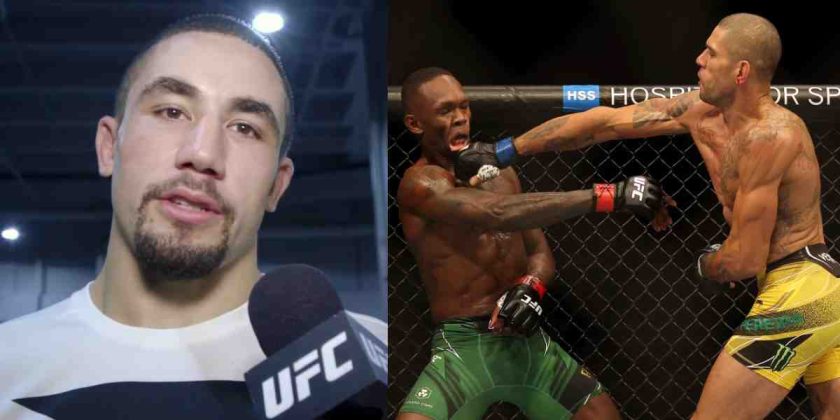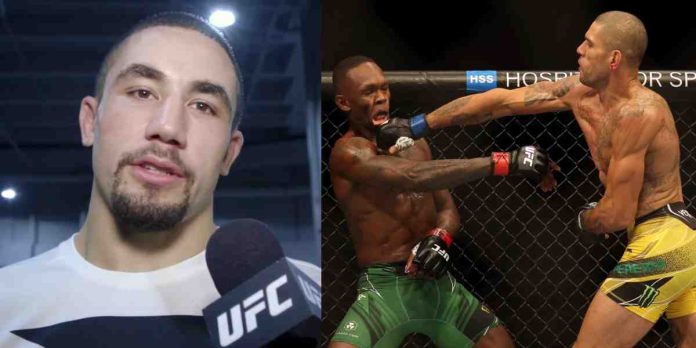 Robert Whittaker has given his thoughts on how he believes a potential fight against newly crowned middleweight champion Alex Pereira would play out.
Pereira handed another career loss to Israel Adesanya by coming from behind to stop him in the fifth round to win the middleweight title at UFC 281. The Brazilian was rocked badly in the first round, but was saved by the bell. The second round was competitive, with 'Po Atan' edging it. 'The Last Stylebender' controlled the rest of the fight up until the finish, which came right halfway through the fifth round.
Adesanya will most likely run it back with his arch-rival, but other contenders, including Whittaker, are licking their lips on the possibility of fighting Pereira.
Robert Whittaker On Alex Pereira
During a UFC 283 pre-fight press conference (as transcribed by SportsKeeda), Whittaker said that he believes Pereira would be a favourable matchup for him, despite the size difference between the two.
"I can say that I think Pereira is a better matchup for me than Israel, just 'cause of the way he stands, the way he likes to push forward and the way he likes to fight. I feel like that gives me a better edge," Whittaker said. "Did you see the size of the fellow? Why is nobody mentioning that? Dude is a giant. He's an absolute giant… Then you see Pereira up against him [Adesanya] and just his facial features are bigger. His feet, hands and forearms are massive. I'm just thinking, who let this guy in?"
Who do you think would win a potential fight between Robert Whittaker and Alex Pereira?