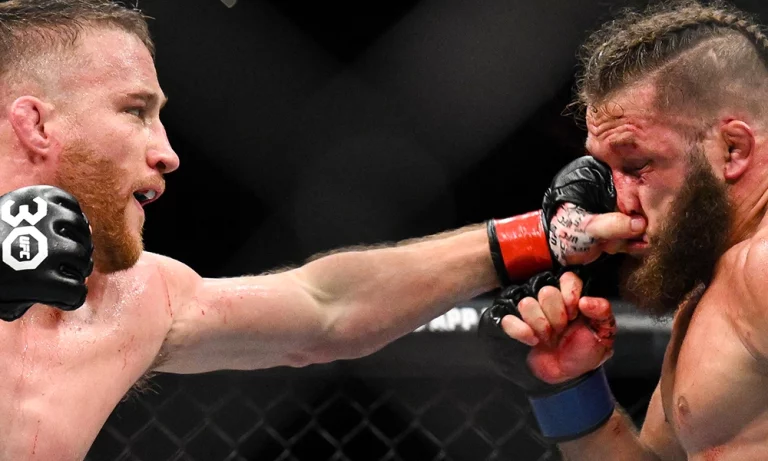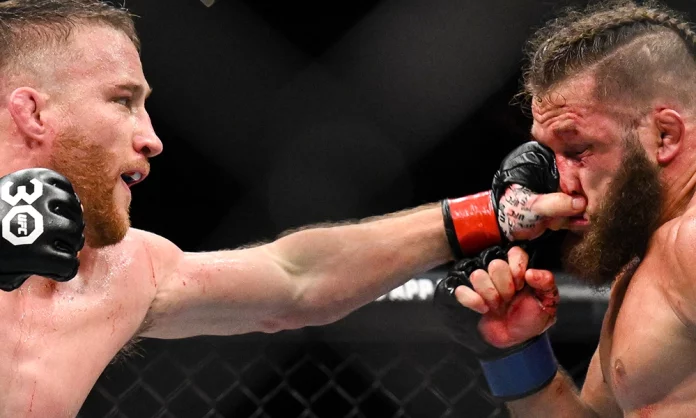 Rafael Fiziev has revealed that his injuries weren't treated for more than five hours after he fought Justin Gaethje in a barn buster at UFC 286 in London.
Fiziev received tons of punishment at the hands of Gaethe in their lightweight fight, and Ataman's face was a bloody mess by the end of the fight. Naturally, he needed swift medical care to treat his wounds, but he, unfortunately, had to wait five hours in a hospital queue in London before finally giving up and returning to his hotel.
"After this fight, I go into f***ing hospital in London and we stand five hours in the queue," Fiziev said in a recent interview with The All Star. "And we waiting like when [the doctor] finish everything, [then] he do stitches for me, you know? And we wait five hours bro after this fight. Five hours I'm just sitting and waiting, something."
Fiziev eventually gave up waiting for treatment at the hospital and returned to his hotel, where he was treated by a UFC doctor, who wasn't helpful either.
"And [wait] for five hours for nothing, we're tired and we say – doesn't give a f***, we're going [back to] hotel," Fiziev said. "Just UFC doctor, he's coming and make a glue for me. But this glue is open next day when I wash my face. That's why – and the UFC London is, after this, after fight you have to care a little bit about fighters. Little bit. Not stand in the queue for five hours bro after this fight."
Fiziev's loss to Gaethje snapped his impressive six-fight winning streak and he's now looking to bounce back into winning ways. Fiziev doesn't have an opponent yet, but he's eyeing a fight against Mateusz Gamrot.