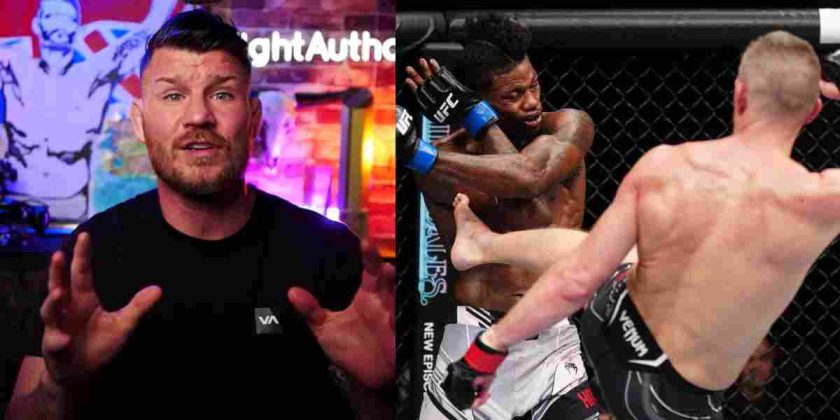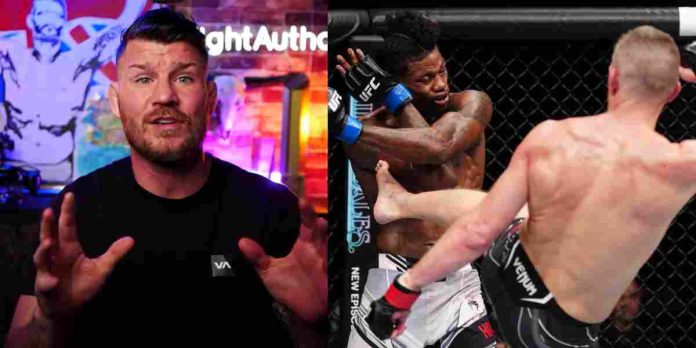 Michael Bisping believes Kevin Holland let his ego get the better of him in his devastating fourth round TKO loss to Stephen Thompson at UFC Orlando.
Thompson and Holland faced each other in the main event at UFC Orlando, where both fighters tossed wrestling out of the window to make it an all-out striking battle. Both fighters had their moments. 'Trailblazer' landed heavy shots in the opening round, hurting his opponent, but 'Wonderboy' used his experience to make a strong comeback up, landing the better strikes up until the fourth round finish.
Holland managed to secure a few takedowns during the fight as well, but let his opponent up instead of trying to do damage, to the surprise of many, including Bisping who thinks 'Big Mouth' made a huge mistake by letting the former two-time UFC welterweight title challenger off the hook.
Michael Bisping On Kevin Holland
During the UFC Orlando post-fight show on ESPN+ (as transcribed by MMA Fighting), Bisping said that Holland has no one but himself to blame for the loss.
"We see all the time, people say, 'The first one to shoot is a coward,'" Bisping said. "But then guess what, people shoot, because you know what, it's allowed in the rules. It's a mixed martial arts contest. This was one of the first times, and maybe the only time, I've actually seen somebody truly live up to that. Kevin Holland had top position. Clearly. A couple of times, he was like, 'No, no, no. We're going to strike. That's what we came here to do.' I believe he will regret that decision going forward, because that was his ego getting the better of him.
"This is not a popularity contest in terms of, 'Oh, everyone thinks I'm a real badass guy.' No, you come here to win a fight. This is high stakes. Do you want to be a champion? Do you want to earn a lot of money? Do you want to be known as one of the best fighters in the world, or a guy who puts on a show and possibly gives away a victory. That was not high fight IQ."
Do you agree with Michael Bisping?