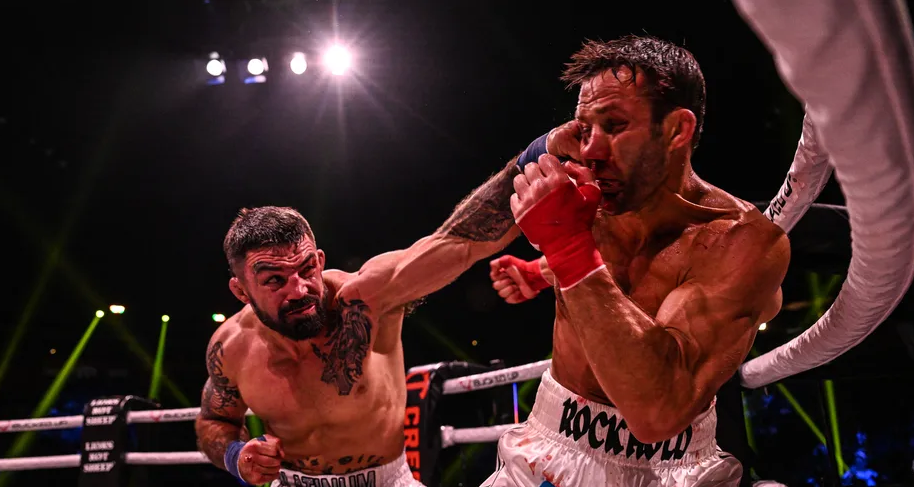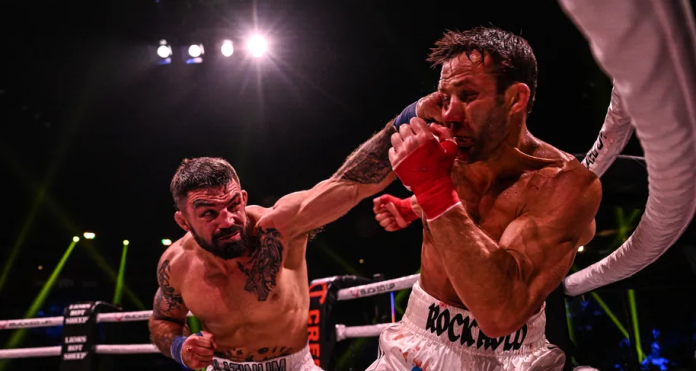 Luke Rockhold bit off more than he could chew by agreeing to fight Mike Perry at BKFC 41.
The former UFC middleweight champion faced a brutal loss at the hands of Perry in his bare-knuckle boxing debut, which he lost by TKO in the second round after breaking his teeth.
Referee Dan Miragliotta called off the fight a little over a minute into the second round after Rockhold disengaged with Perry and signaled that something was wrong with his mouth. It was later revealed that he broke a couple of teeth in addition to his lip being badly cut.
Rockhold took to Instagram to issue his statement over his loss.
"Well, f***. What can I say? You can check bare knuckle off the list," Luke Rockhold said. "It's some crazy s***. Those little knuckles got me, square on the front two [teeth]. Maybe a beard, maybe a better mouthpiece. It's a good fight. It's a shame it had to end that way. Motherf***er Mike, you tough bastard. Congrats. Thanks to my sponsors. Thank the people. I'm not done. Some gloves would be nice, though."
Rockhold parted ways with the UFC after a 1-4 skid, with his most recent loss coming at the hands of Paulo Costa at UFC 278.
Perry on the other hand is currently riding a three-fight winning streak in the BKFC, and after his win over Rockhold, he called for a fight against Conor McGregor. The two had a friendly face-off after the Irishman was invited to the ring.
McGregor later took to Instagram to express his interest in a bare-knuckle boxing fight against Perry or someone else. For now, the Dublin native is focused on his upcoming fight against Michael Chandler.