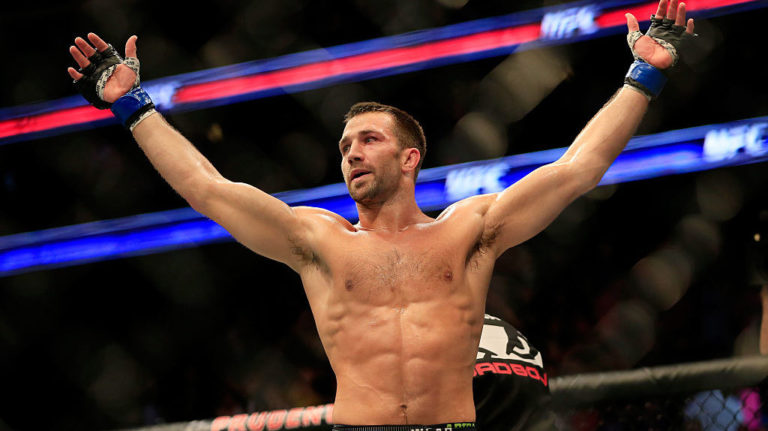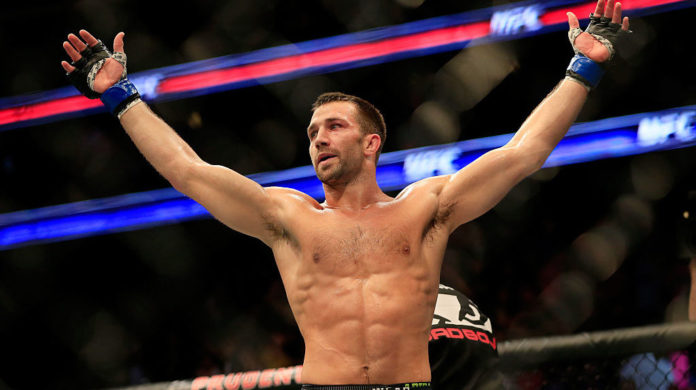 Former UFC middleweight champion Luke Rockhold believes Conor McGregor's gruesome leg injury against Dustin Poirier at UFC 264 was a result of cumulative damage.
Tied at one-a-piece, McGregor and Poirier faced off for a third time at UFC 264, where he lost by a doctor's stoppage at the end of the first round, as he was unable to continue after fracturing his tibia.
You Can't Predict These Things
Speaking to MMA Fighting, Rockhold said that although he had predicted an early end to the rubber match between Poirier and McGregor, he was as surprised as everyone with the way the fight ended.
"I did watch it, and my bet was the over/under of three rounds," Rockhold said. "I can't give an exact opinion, but I assumed it would [end] earlier than that like it did. I mean, nobody can predict freakin' Conor breaking his [tibia].
"I was surprised that Conor would waste that, but maybe he jumped the guillotine because he hurt his leg earlier and went to that angle. Dustin came in and wrestled, kept him on his back, and Conor needs to learn how to get up. That's the game. But you never know, he could come back, reset, his tibia broke and that's the fight game. People can't predict the stuff that happens."
Cumulative Damage
Many believe McGregor fractured his tibia while throwing a teep kick that landed on Poirier's elbow, moments before crashing onto the canvas.
Rockhold has a different view of what might have happened, however. The 36 year old Californian revealed he had been in a similar situation before, and believes that the Irishman's injury was a result of cumulative damage.
"There's no way his tibia breaks just from the elbow from the kick that I saw," Rockhold said. "Obviously it was checked hard and it was ready to go, and then it broke through. And that's why I held back on my kicks.
"My first kick against Yoel Romero fractured my leg. My leg was cracked and I knew it was compromised and I had to work around it. I couldn't kick more. I knew I was being effective with it, but my leg was falling apart. I knew something was wrong. Obviously something happened before and Poirier was acknowledging that. I think he checked him really hard, I think it was fractured and the elbow kick probably put it over the top."
McGregor's Post Fight Antics
In his post-fight interview, McGregor continued his jabs at Poirier and his wife Jolie, going as far as threatening to kill them in their sleep. When asked to comment on the former two-division champion's post-fight behaviour, Rockhold gave him props for being a promoting genius.
"It's f***in' Conor, man," Rockhold stated. "He's a promoting genius and there's a lot of f***in' people that want to see him win. A lot of people want to see him lose. He's doing it right. Whatever he's doing, he's doing it right. So good on him."
Do you agree with Luke Rockhold's assessment of Conor McGregor's injury at UFC 264?
See also: