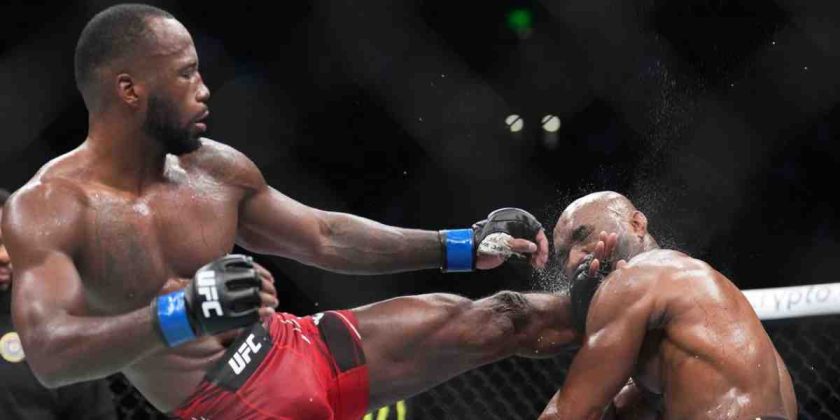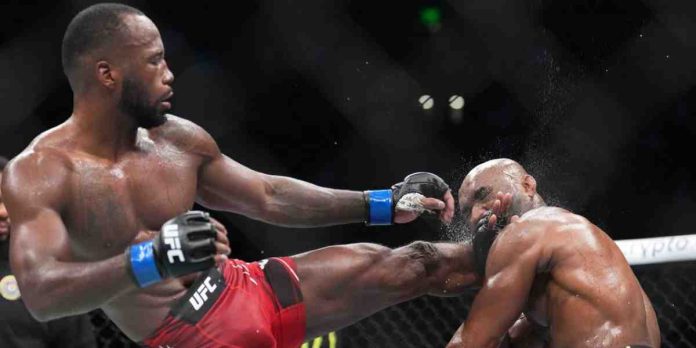 Leon Edwards is oozing with confidence ahead of his welterweight title defence against Kamaru Usman at UFC 286 in London.
Edwards and Usman are tied at 1-1. In their first fight in 2015, the Nigerian used his wrestling to score a dominant win over his arch-rival, whereas in their rematch at UFC 278, the Brit pulled off one of the biggest comebacks in UFC history when he knocked 'The Nigerian Nightmare' out in the final minute of the fifth and final round to win the welterweight title.
Leon Edwards On Kamaru Usman
During the UFC 286 media day (as transcribed by MMA Junkie), Edwards said that should he defeat Usman for a second consecutive time, it could signal his end.
"Our mentalities are in two different places," Edwards said. "I feel like he's on his way out, and I was going to open the door for him – give him another path to follow his fashion dreams and follow wherever he wants to go. I think he's already got one – something's out the door and I was going to add to that. Whether he retires after or not, it's up to him."
Usman is pretty confident heading into the fight as well, as he thinks he was winning the fight up until the finish at UFC 278, and it's only a matter of time before he regains his lost glory. Edwards begs to differ, however.
"I know Kamaru – he's using that as, 'Oh yeah, he was tired in the fight.' Whether I was tired or not, you got knocked out – and that's it," Edwards said. "So at the end of the day, that's all that matters. Even though I was tired, he couldn't hurt me. I wasn't hurt, really – it was more a fatigue issue. He was wailing at my gloves and I was catching it all on my gloves. Even on my worst day, I defeated him. He's improved from when we've first fought, but so have I."
Who do you think will win the welterweight title fight between Leon Edwards and Kamaru Usman at UFC 286?