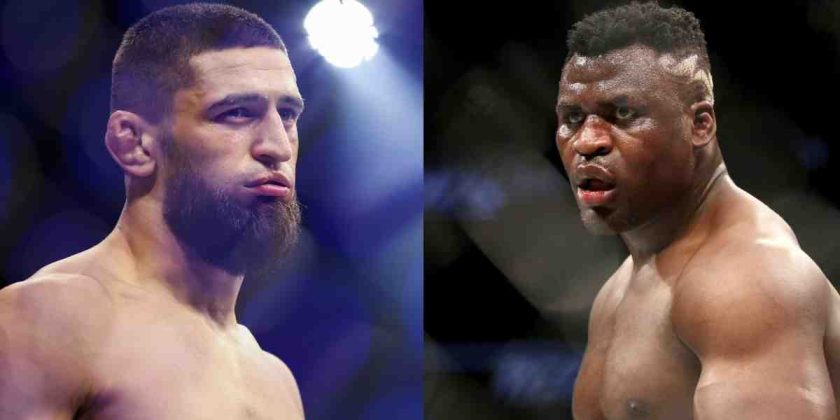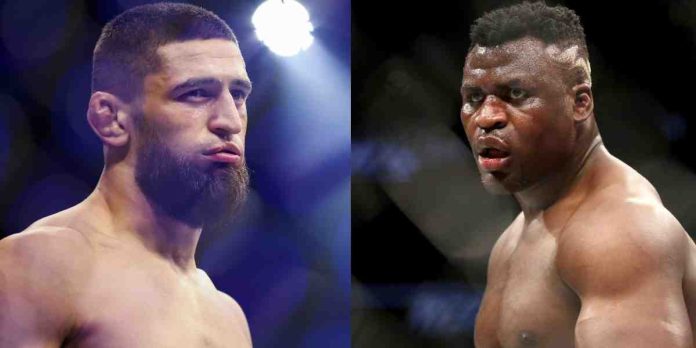 Khamzat Chimaev has criticised UFC heavyweight champion Francis Ngannou for complaining about fighter pay.
Ngannou has been a vocal critic of the UFC pay structure and has criticised president Dana White and his companions for keeping most of the profits to themselves. The Cameroonian is yet to sign a new deal with the promotion, and he said that he won't sign a new contract unless he gets a pay rise. Several other fighters, including Jon Jones and Paulo Costa, have also complained about fighter pay in the past.
Chimaev doesn't understand why so many UFC fighters are unhappy with the promotion despite the fact that it has changed their lives for the better.
Khamzat Chimaev On Fighter Pay
In a recent interview (as transcribed by BJPenn.com), Chimaev hit out at Ngannou by saying he should be grateful for what he already has and that if he needs more money, he should fight more.
"If Dana calls me, 'Let's do these things,' I do it," Chimaev said. "I appreciate it, what Dana and UFC did for me, you know? A lot of guys talking about 'UFC don't give us good money' and those things. Go back, and where they've been, one, two, three years ago? They don't remember that, you know? I was homeless almost, you know? Lot of guys as well.
"And big guy, what his name? Ngannou. He talking about they don't give him good money and all these things. And he was speaking about living outside before. Why don't he do it right now? He has to appreciate everything that's happened with him. He has to fight, fight, the money coming."
Do you agree with Khamzat Chimaev?