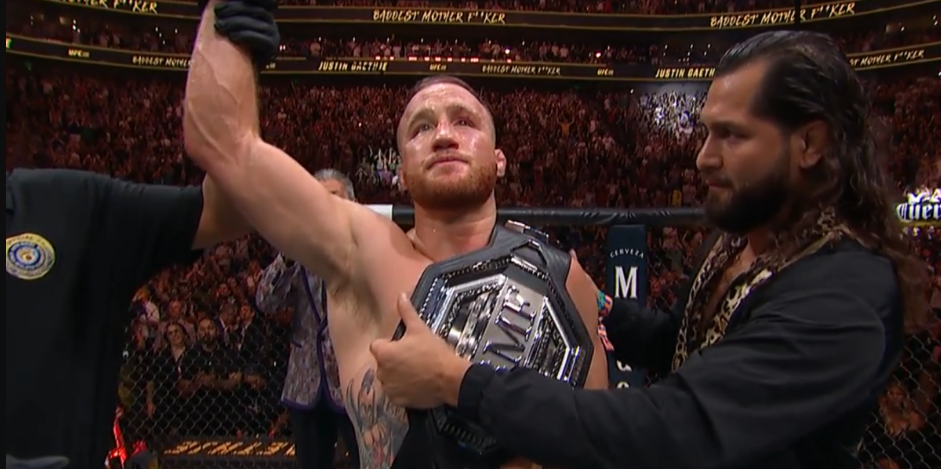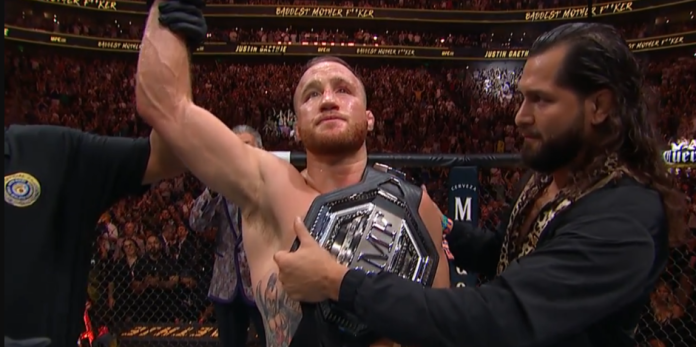 Justin Gaethje has revealed that he isn't interested in defending his BMF title against former titleholder Jorge Masvidal.
Masvidal, who retired from MMA this year, recently said that he would love to make his return to fighting against Gaethje for a BMF title fight.
Gaethje shot down his suggestion, saying that he doesn't think Masvidal is serious about fighting him. More so, fighting for the lightweight belt is the Arizona native's top priority for now.
"BMF title fight with Masvidal? Sounds fun," Gaethje said while speaking to the media ahead of UFC 293 (as transcribed by MMA Fighting). "But I have one goal, it's the undisputed championship. I have plenty of time after that to fight those fights. I don't think [Masvidal is] ever coming back. He looks like he weighs 240 pounds. I fight at 155 pounds, I'm sure he'd want to fight at 170."
Gaethje doesn't seem interested in a BMF title fight against Masvidal, but there's one man he'd like to defend his title against and that's Conor McGregor.
"I'd be lying if I didn't say I'd dreamt of ending his career and making sure that he'd never be able to step back in there," Gaethje said. "[Michael] Chandler will now be the second guy that I've beaten that he chose to fight and I think that speaks for itself. He won't fight me, plain and simple."
Gaethje won the BMF belt at UFC 291, where he knocked out Dustin Poirier in the first round.
Who would win a potential fight between Justin Gaethje and Jorge Masvidal?