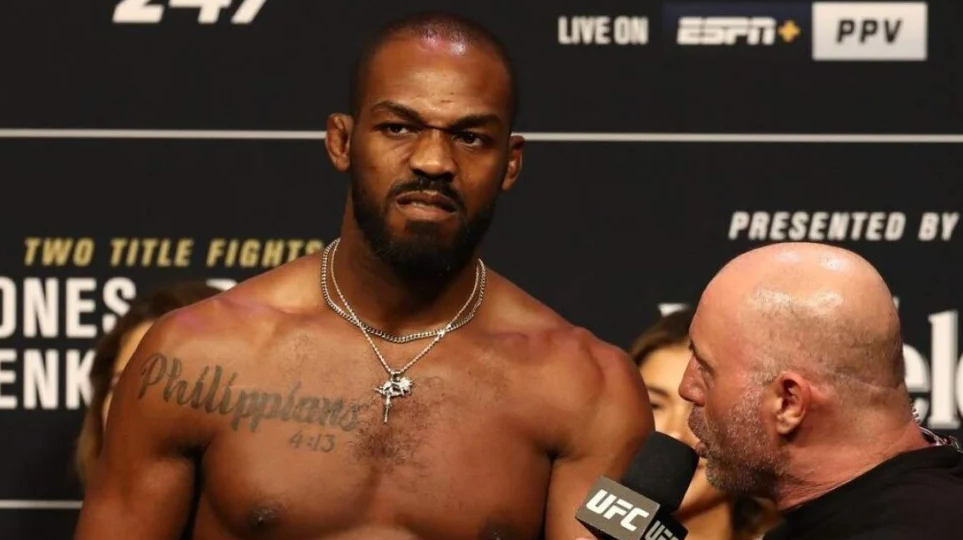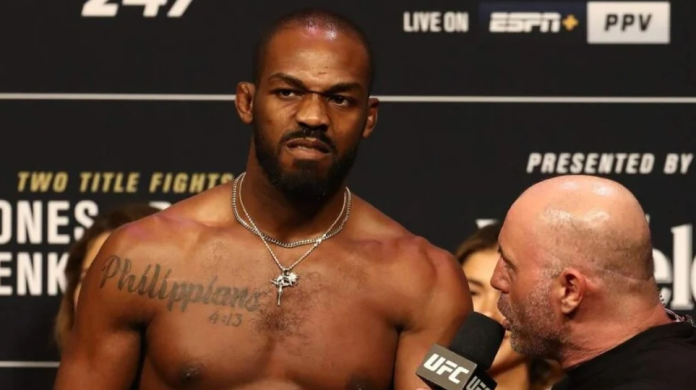 Jon Jones is tired of proving his critics wrong time and again.
The former UFC light heavyweight and reigning heavyweight champion is scheduled to defend his crown against former kingpin Stipe Miocic at UFC 295, but after Tom Aspinall's scintillating return to the cage at UFC London this past weekend, fans think he is the man to beat Jones.
How many times have we heard that before?
Dozens of times, and Jones is tired of these kind of conversations. In a couple of since-deleted tweets, the New York native clapped back at MMA fans trying to present Aspinall as his real test at heavyweight.
"Everyone's the next big thing until I beat them," Jones said. "And then it's like well… Who was that guy anyway? Just a few months ago, Ciryl Gane was the absolute future of MMA. Best footwork, fastest heavyweight we have ever seen. The most athletic. Now everyone's like, who the hell is that guy?
"Sometimes, I feel like I have been in a déjà vu, everyone's going to be the guy to kick my ass. Meanwhile, I am here undefeated with a face full of grey hair."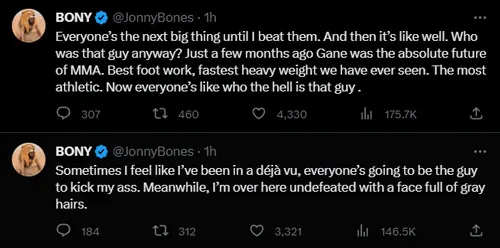 Following his victory against Marcin Tybura at UFC London, Aspinall was asked about Jones and he said that he has the skills to be the first person to take out the consensus GOAT.
"I think I have to touch you once, like look what happened," Aspinall said during a recent appearance on The MMA Hour. "I know Tybura and Jon Jones are two completely different people, I'm very well aware of that but he's a human being. I only have to hit one time at a speed that he doesn't see, and I'm really capable of doing that. It's not even a question, I can knock him out."
Who do you think would win a fight between Jon Jones and Tom Aspinall?