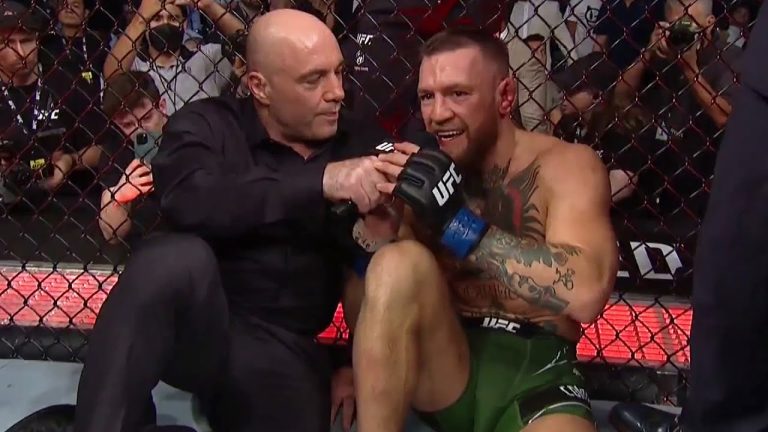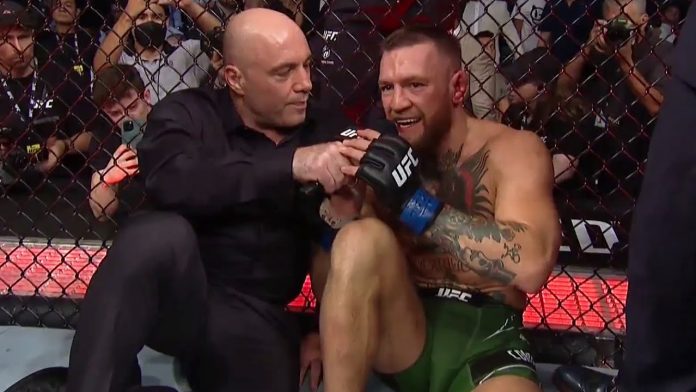 Joe Rogan has praised former UFC two division champion Conor McGregor for his ability to handle pressure under bright lights.
McGregor has had a tough run in the UFC since boxing Floyd Mayweather in 2017, with his most recent loss coming at the hands of Dustin Poirier by a doctor's stoppage at UFC 264. Prior to that, he produced one of the greatest runs en route to a title in the promotion's history, the pinnacle of which was his 13 second knockout win in 2015 against Jose Aldo, who had held the featherweight title for years before losing it to 'The Notorious'.
Joe Rogan on Conor McGregor
Speaking on his 'The Joe Rogan Experience' podcast (as transcribed by LowKick MMA), Rogan said that defeating Aldo was the biggest achievement of McGregor's career, because of the way he handled the pressure and produced one of the most iconic moments in MMA history.
"To be a person that can do that under that kind of pressure, that's an extraordinary human being," Rogan said. "There's very, very, very few of them that have ever walked the face of the earth that can do that in front of that many people and in that moment which is built up over months and months and months. Really years of taunting him [Jose Aldo], but months and months and months.
"And to get to that one moment where you look at each other in the Octagon and he [Conor McGregor] looks at him and he goes, 'Let's go, boy. Let's go, boy.' And you see Aldo's like, 'Holy s***, this is really happening.' But Conor couldn't be more relaxed. That's mind management. That's confidence, preparation, intelligence – emotional intelligence. There's so many factors."
Last month, McGregor clapped back at Rogan for suggesting he might be using PEDs to speed up his recovery and that the Irishman's withdrawal from USADA's testing pool was "weird".
Do you agree with Joe Rogan?