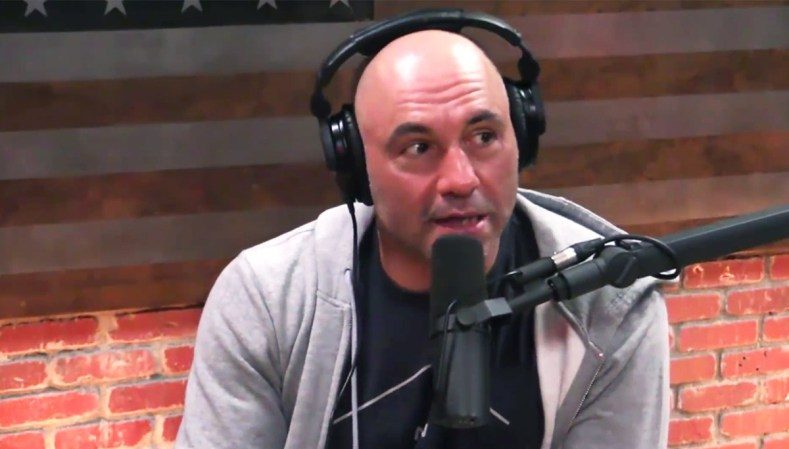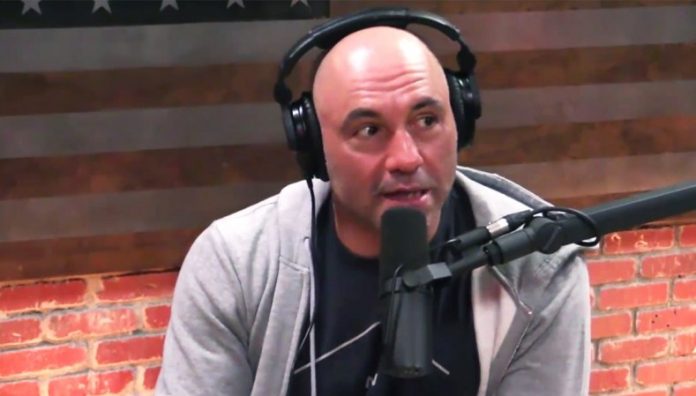 Joe Rogan has explained why he interviewed Conor McGregor moments after he suffered a horrific leg injury, which resulted in his loss to Dustin Poirier at UFC 264.
Rogan was criticised by many, including McGregor's coach John Kavanagh, for his post-fight interview with the Irishman, which further escalated tensions between the two men involved in the UFC 264 main event.
In his interview with Rogan, McGregor said that his rivalry with Poirier is far from over, and targeted the former interim champion's wife Jolie, by saying "your wife is in my DMs baby".
Why Joe Rogan Interviewed Conor McGregor
Speaking on his 'The Joe Rogan Experience' podcast (as transcribed by MMA Mania), Rogan responded to his critics by saying that he interviewed McGregor only because he asked to be.
"People are like, 'Why did you interview him?' He actually brought me over," Rogan said. "He goes, 'Come over here lad, let's have a podcast'. He said, 'Come on Joe let's have a f***ing podcast'. He asked me to sit down next to him.
"I was like, 'How am I going to do this? I feel like I should just get something out of him.' Even if you recognise the fact that he is emotionally charged up, this is just him expressing himself while he was emotionally charged up."
While McGregor is set to remain on the sidelines for the foreseeable future due to injury, he has made it clear that he wants a fourth go at Poirier, who is likely to challenge UFC lightweight champion Charles Oliveira next.
Would you be interested in a fourth fight between Dustin Poirier and Conor McGregor?
See also: