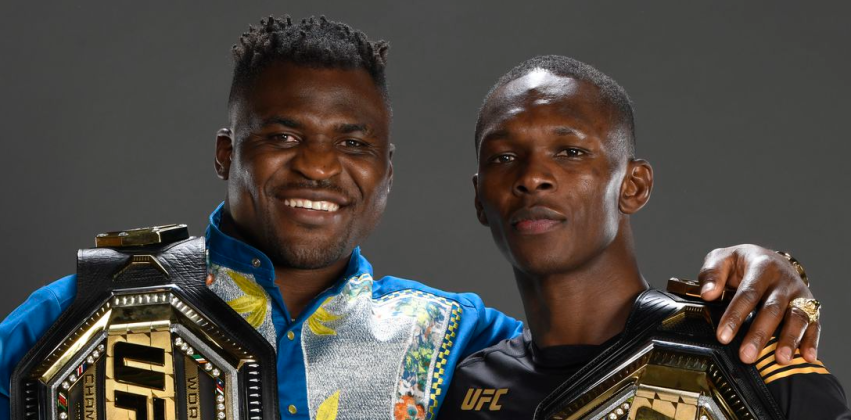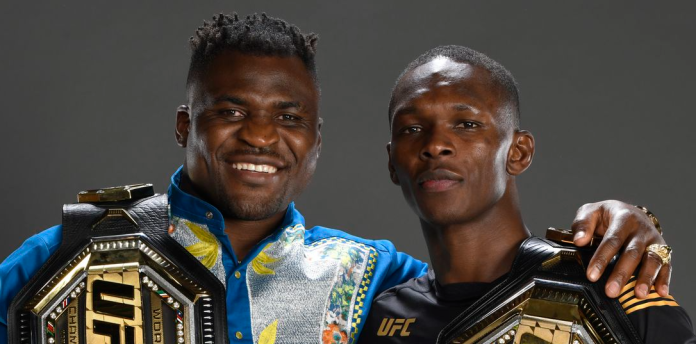 Israel Adesanya has expressed his desire to see his friend Francis Ngannou compete in an MMA fight.
The Cameroonian recently squared off against Tyson Fury in a fiercely competitive boxing match last month, when the Brit emerged victorious by a razor-close split decision, although the majority of observers believe that Ngannou deserved to have his hand raised.
After an outstanding boxing performance, there is considerable speculation whether 'The Predator' should remain in boxing or make a return to MMA. Adesanya is particularly eager to witness his good friend return to a cage.
"Before this fight, no one wanted to watch Francis (box) anyone," Adesanya said on his YouTube channel. "They were like, 'He doesn't have a chance. Never.' Now he's a superstar, everybody's going to be, 'Of course – fight my guy.' What do I want to see? I haven't thought about it, to be honest. But first thing, if I'm being honest, I want to see him in MMA. With who? I don't know. I wasn't thinking that far.
"I like fighting, and I like Francis boxing. It's exciting, yes. … I just want to see him use all f***ing limbs. When we see him in those shorts with those f***ing legs and arms, and he looks like a f***ing juggernaut, slings that leg at someone … Patient Francis hits that jab. That's my pugilism is mixed martial arts, even though I love boxing. I still want to see him fight (MMA and not just box)."
Adesanya last fought at UFC 293, where he suffered a shock defeat at the hands of Sean Strickland in their middleweight title fight.
Do you agree with Israel Adesanya?