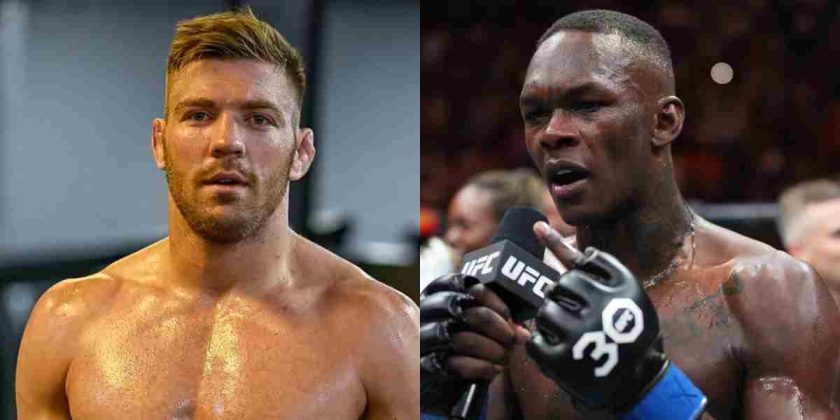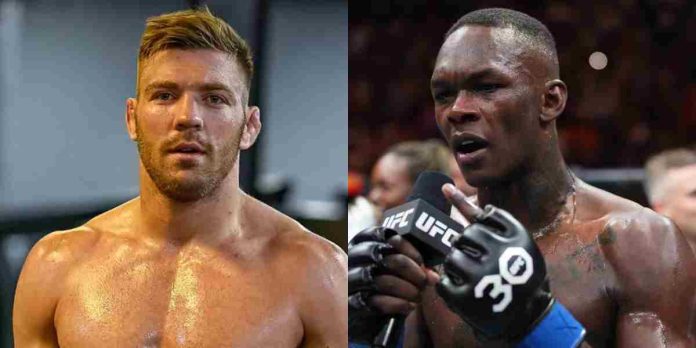 Israel Adesanya has finally responded to rising middleweight contender Dricus Du Plessis, after the latter slammed the UFC's African champions.
Du Plessis, who hails from South Africa, criticised the likes of Adesanya, Kamaru Usman, and Francis Ngannou saying that they are not real African champions, because they lived and trained outside of the continent.
"I am not hating on any of the current African champions," Du Plessis said. "Good on them if they made a better life elsewhere. They are African-born, that is their heritage and their right, 100%. But to say that you are fighting out of Africa like us guys do, and you've been living in another country your whole life, that is basically riding the train in my opinion."
Israel Adesanya on Dricus Du Plessis
Speaking to the media after avenging his loss to Alex Pereira at UFC 287 (as transcribed by MMA Mania), Adesanya clapped back at Du Plessis, saying that he'd love to "drag his carcass through South Africa".
"F***, I don't want to give him no clout," Adesanya said. "I will whoop that … ugh, I wanna whoop his ass so bad. I wanna whoop his ass so bad. I want to do it in South Africa or Nigeria. But he's gotta do work. He's gotta do something. Show me something so I can whoop that ass and I can show you history. I'll remind you.
"Because you gotta choose your words wisely when you speak on people that have come before you. People that paved the way for you. You've got to pick your words wisely. You want to try and be a big boy? I don't want to give him no clout, but if he does work — and I pray to God he keeps winning — I will gladly drag his carcass across South Africa."
Who would win a potential fight between Israel Adesanya and Dricus Du Plessis?