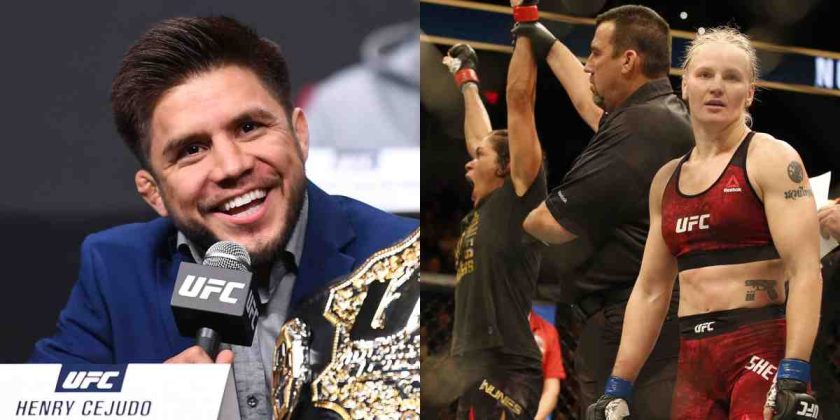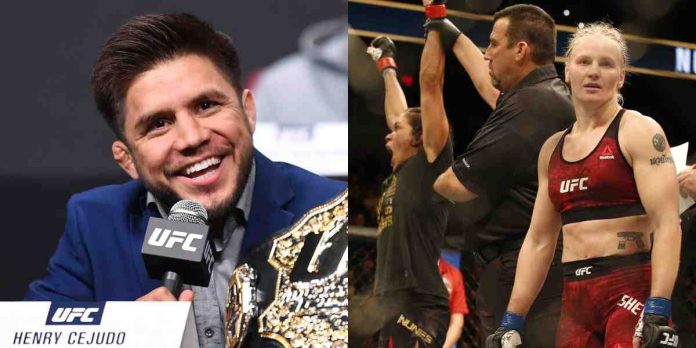 Henry Cejudo has given his thoughts on how he thinks a potential third fight between Amanda Nunes and Valentina Shevchenko would play out.
With a comfortable unanimous decision victory over Julianna Pena at UFC 277, not only did Nunes reclaim her bantamweight title but also her top spot in the women's pound-for-pound rankings, which was taken by Shevchenko after the Brazilian's loss to 'The Venezuelan Vixen' at UFC 269.
Although Shevchenko has lost twice to Nunes, their second fight, which took place at UFC 215 for the 135 pound title, was razor close and stirred a lot of debate among fans. Both women are willing to lock horns for a third time, and Dana White also believes a trilogy makes sense.
Henry Cejudo On Nunes vs Shevchenko 3
Speaking on his The Triple C & Schmo Show (as transcribed by MMA Junkie), Cejudo explained why he's picking Shevchenko to beat Nunes in a potential trilogy.
"For the third fight, I'm actually going to go Valentina Shevchenko," Cejudo said. "(I pick her) just for the simple fact that Valentina has gotten a lot better and she's the younger fighter, I believe, and she's a smaller fighter. Going up is actually better than coming down because if you're struggling to make 135 pounds, going up she's going to feel really good.
"Knowing Valentina, she's all about fighting. She's on a quest to do some amazing things. I don't think she's married or in a relationship. She's literally married to the game, and that also makes somebody extremely dangerous. Amanda now has a kid, a wife, and I'm not saying that stuff holds you down – but time is given."
Do you agree with Henry Cejudo?