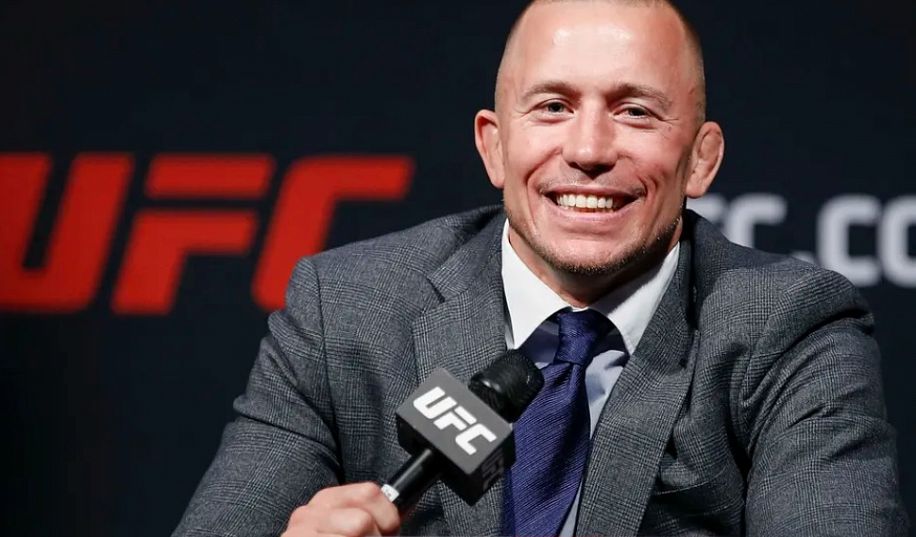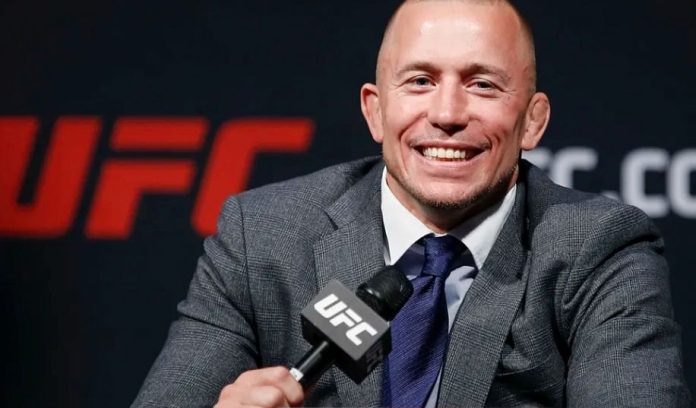 Georges St-Pierre has explained how he believes he'd fare against newly crowned welterweight champion Leon Edwards, Kamaru Usman and Khabib Nurmagomedov.
St-Pierre is widely regarded as the greatest MMA fighter of all time, and despite retiring from the sport, is often compared with fighters from the present generation. GSP and Khabib had openly talked about a super fight before the latter's retirement in 2020, while Usman has also called out the French-Canadian a number of times.
Georges St-Pierre On Edwards, Usman And Khabib
During a Q&A ahead of UFC Paris (as transcribed by MMA Fighting), St-Pierre was asked how he thinks he'd fare against Edwards, Usman and Khabib. In response, 'Rush' explained how each of the three men would present a unique challenge to him.
"It's hard because they all have great qualities," St-Pierre said. "They're all very different. Leon would have given me a lot of trouble because he's very smart. It would have been like a chess game. It would have been a hard puzzle to solve because it would be a very technical fight.
"Kamaru is very physical, he's very athletic, he's a beast. He's strong, he hits very hard, he's a great wrestler. It would be very tough physically, very demanding.
"Khabib is a legend in terms of his knowledge, his experience. He's got so many tools in his bag. It would be a fight that I wouldn't know how it would've turned out. I don't know. It's not the best fighter that wins the fight, it's the fighter that fights the best the night of the fight, so to beat them I would have needed to be the best man of the night of the fight and be very, very well prepared."
How do you think Georges St-Pierre would fare against Leon Edwards, Kamaru Usman and Khabib Nurmagomedov?