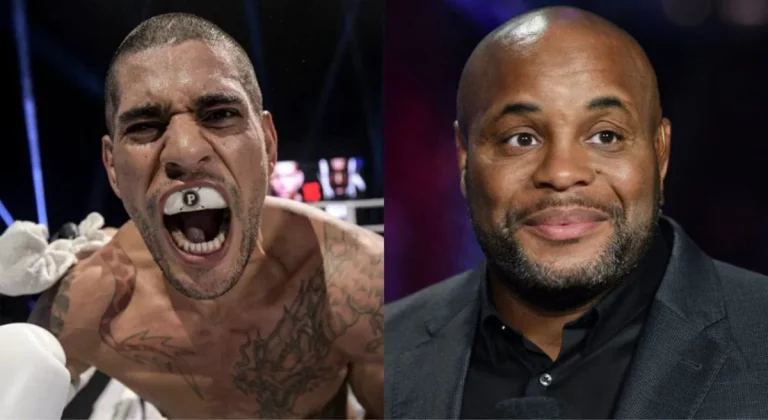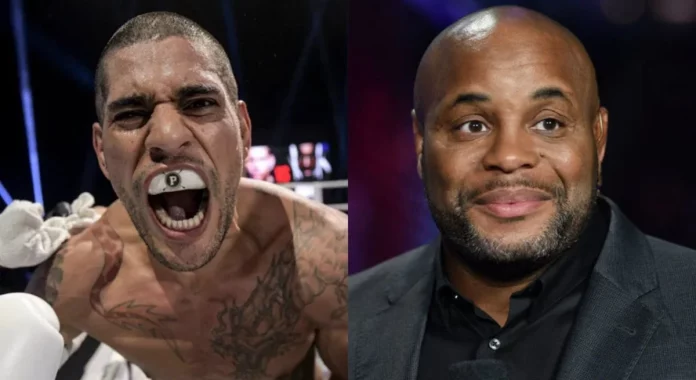 Daniel Cormier has given his thoughts on Alex Pereira's call out of Israel Adesanya following his win at UFC 295.
Pereira became the new UFC light heavyweight champion by knocking out Jiri Prochazka at UFC 295, where he bagged his second UFC title in only seven fights.
In his post-fight Octagon interview, 'The Brazilian' challenged his former rival Adesanya to a trilogy fight. 'The Last Stylebender' didn't give a positive response, however.
Cormier was not pleased with Pereira's challenge.
"My thought on the whole rivalry over accomplishment, for me, is I think he's a little wrong to be looking back at Izzy," Cormier said. "Because you know what he does? He gives Izzy power over him. Izzy's just sitting on the couch watching. You saw Izzy's reaction. He's laughing at him."
"I get it. You want to beat him and put him in his place," Cormier said. "But every time, especially when you're on the mountaintop, you speak to him. You give him power. He's giving Adesanya power. … He (Adesanya) goes, 'I own a lot of property, Most of my real estate is in Alex Pereira's head.' Because when Alex Pereira is the king of the world, he's calling for him. So by putting this rivalry and making it so important to him, he is giving the guy the power, and I don't think he understands that."
Adesanya last fought at UFC 293, where he lost his middleweight title to Sean Strickland.
Would you be interested in a trilogy between Pereira and Adesanya at light heavyweight?