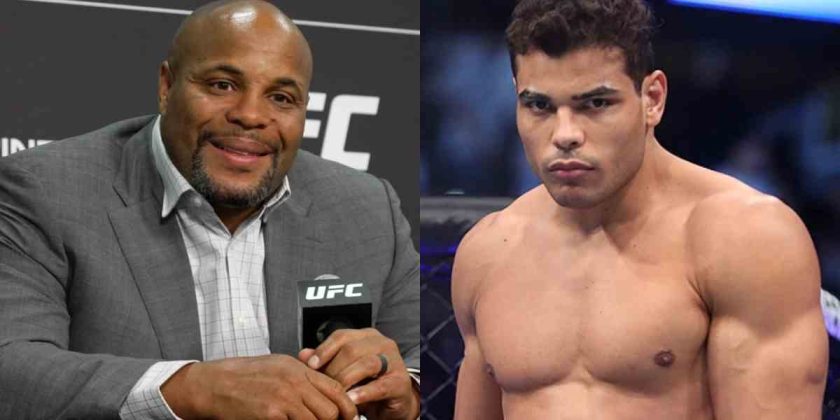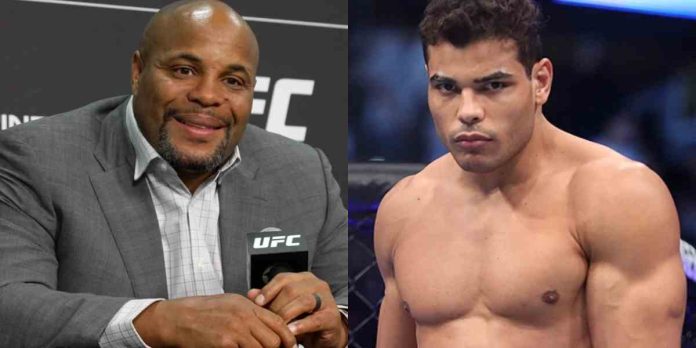 With only one fight left on his current UFC contract, Daniel Cormier thinks Paulo Costa should fight Khamzat Chimaev because an impressive win over him would give the Brazilian bargaining leverage.
Costa is stuck in a contractual dispute with the UFC, which forced the cancellation of his supposed fight against Robert Whittaker at UFC 284. 'Borrachinha' claims that he never signed the contract to fight the Aussie, but the promotion announced it anyway in order to put pressure on him. The former middleweight title challenger wants a bigger piece of the pie, but he's probably not influential enough to move the needle.
Daniel Cormier On Paulo Costa
That could change if he locks horns with Chimaev and beats him in an impressive fashion, Cormier believes. Speaking on his YouTube channel (as transcribed by BJPenn.com), the former UFC two division champion explained why Costa should campaign for a fight against Chimaev.
"Paulo Costa is about done with his UFC contract," Cormier said. "The UFC will give you a fight to make you prove why we should pay you if you're at the end because if Paulo Costa goes and beats Khamzat Chimaev, he might get anything he wants. So for him, it makes sense.
"But if he gets beat and wiped out, now what? That bargaining power is a little bit less. Do you still kind of move the needle a little bit? Yeah. But imagine how much you would move the needle if you're the first guy to beat Khamzat Chimaev and hopefully beat him impressively. Then, you hold all the chips. When I say chips, I mean the dollars, baby."
Do you agree with Daniel Cormier?