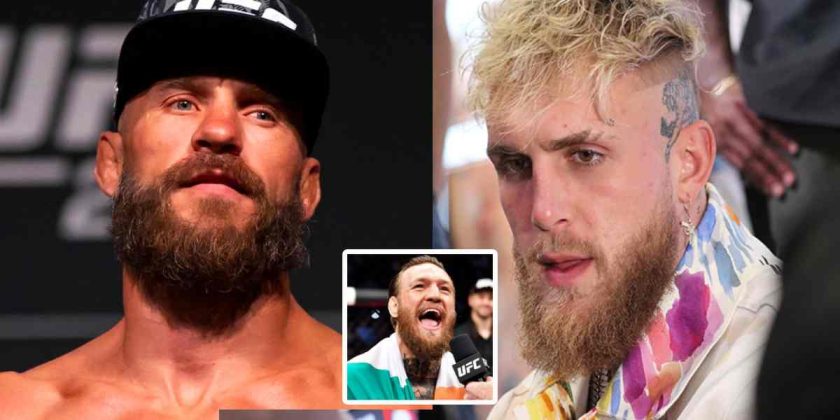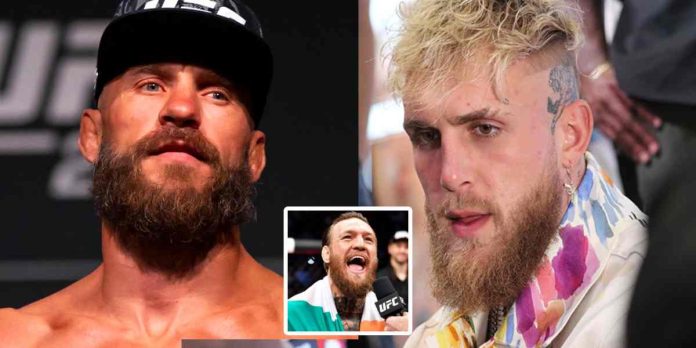 'Cowboy' Cerrone believes Jake Paul 'kind of' reminds him of Conor McGregor during his early days in the UFC.
Just a little over six months after announcing his retirement from MMA, Cerrone is looking to make a career in boxing, and like several MMA fighters, wants to lock horns with Jake Paul, who already holds wins over former UFC champions Tyron Woodley and Anderson Silva in boxing. 'Cowboy' has nothing but praise for the YouTuber-turned-boxer, and even compared him to his one-time opponent, McGregor.
'Cowboy' Cerrone On Jake Paul
Speaking on the Thiccc Boi podcast (as transcribed by MMA Fighting), Cerrone said that he wouldn't say no to a fight against Paul, before showering high praise on him.
"Would I like to fight him? F***, of course," Cerrone said. "How could I say no to f***ing millions of dollars. So I would definitely go out there and do it. But I'm not sitting over here and saying, 'Jake, you're a f***ing YouTuber, ain't worth a f***.' Nah, man. You're making money. Make the f***ing money. And if you want to throw some of that money my way, I'm with you.
"The Jake Paul phenomenon is kind of crazy, it's gotten everybody calling him out and it's kind of like the big Conor push [from early in McGregor's career]. That's what I feel like is happening with Jake Paul. Everyone is wanting to fight him, and I don't see why they wouldn't because that's a big money fight. But you can't take away [his wins]. Like everyone is saying those are like rigged fights — I think he's hitting hard. You know what I mean? I really do think those are legitimate shots and strikes, and he's been practicing boxing and [the results] are showing he's whooping their asses. So I don't think there's any mis-hype. I think he's got something going on there."
Who do you think would win a potential fight between 'Cowboy' Cerrone vs Jake Paul?