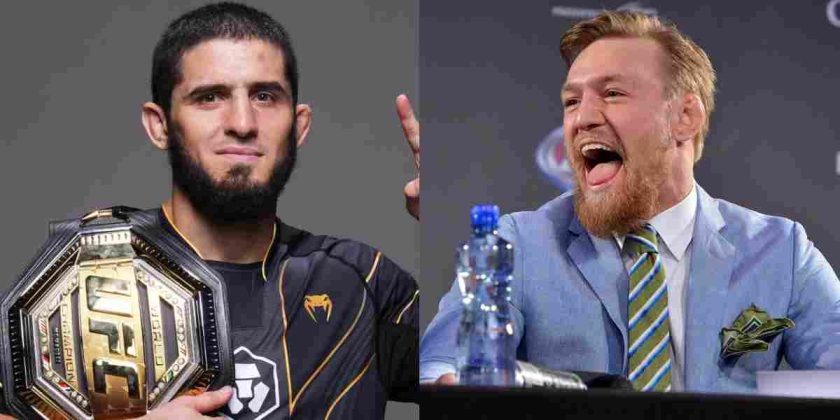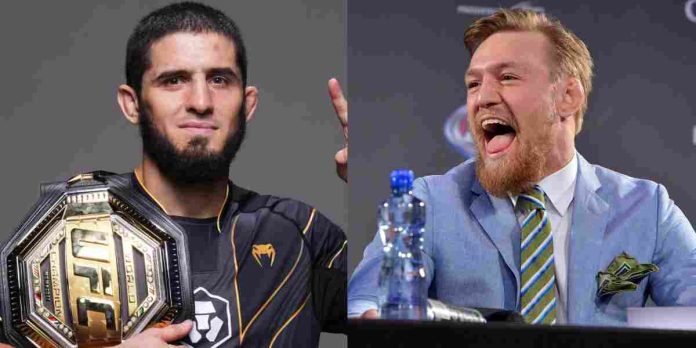 Daniel Cormier has suggested that Islam Makhachev should face Conor McGregor next because it has the potential to become the UFC's most financially profitable fight.
Makhachev successfully defended his lightweight title against Alexander Volkanovski last weekend at UFC 294. The Dagestani was originally supposed to fight Charles Oliveira, but the Brazilian had to withdraw due to injury, which is why 'Do Bronx' thinks he's the next in line for a title shot.
However, Cormier feels that Makhachev needs a new test.
"I think Islam should fight Conor next," Cormier said while speaking on his DC & RC show on ESPN. "Because listen to this now, it's built-in. It's the biggest money fight the UFC can make and why not? You have Islam Makhachev who looks to be a guy who's gonna be a dominant champion. In order to have that dominant champion go to the next level of superstardom, you need a foil. You need a guy that can elevate him. The guy that can elevate him to that level is Conor McGregor.
"Look at what beating Conor McGregor did for Dustin Poirier, look at what it did for Khabib Nurmagomedov. We're not even talking about all the other levels at which this just makes sense. You have Islam fighting Conor after the issues Conor has had with Khabib and everything else. You have Islam fighting Conor, the biggest star in mixed martial arts. Conor coming back to the UFC. It makes all the sense in the world."
Islam's next opponent will likely be either Oliveira or Justin Gaethje.
Do you agree with Daniel Cormier?