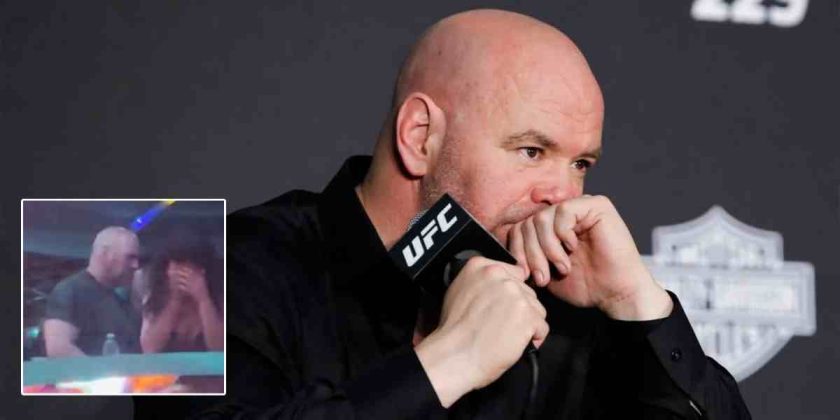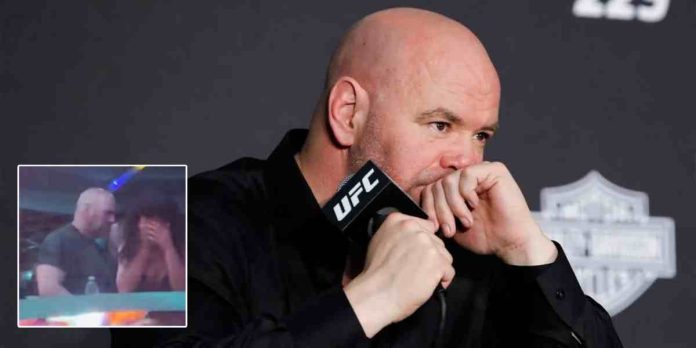 Dana White has revealed he won't be punished by the UFC's parent company Endeavor, but there's still a lot that he'll have to live with for the rest of his life.
The UFC president has been under the pump since footage of him striking his wife multiple times in response to her slap at a nightclub on New Year's Eve went viral. Dana apologised for his actions as soon as the video was released by TMZ, saying that what he did was indefensible. Anna, White's wife, also released a statement saying that their verbal argument turned into a physical altercation because they were under the influence and what her husband did was out of character.
Needless to say, Dana has had to offer a lot of explanations to UFC stakeholders over the past week, but fortunately for him, he won't be punished. That doesn't mean there won't be any repercussions whatsoever.
Dana White Opens Up On Domestic Abuse
Speaking to the media ahead of UFC Vegas 67 (as transcribed by MMA Fighting), Dana said that although his employers won't be taking any action against him, the fact that he'll be labeled as an abuser for the rest of his life is in itself a punishment.
"What should the repercussions be? You tell me," Dana White said. "I take 30 days off? How does that hurt me? I told you guys when we were going through COVID, COVID could last 10 years, I could sit it out and — you know what I mean? What would be the problem? It's much like COVID, actually. Me leaving hurts the company, hurts my employees, hurts the fighters. It doesn't hurt me. I could have left in 2016. I don't know. Do I need to reflect? No, I don't need to reflect. The next morning when I woke up — you know what I mean? I've been against this. I've owned this. I'm telling you that I'm wrong.
"But listen, we've had plenty of discussions internally, with Ari [Emanuel], ESPN. Nobody's happy. Nobody's happy about this. Neither am I. But it happened, and I have to deal with it. And what is my punishment? Here's my punishment: I've got to walk around for however long I live — is it 10.4 years, or is it another 25 years — and this is how I'm labeled now. My other punishment is that, I'm sure a lot of people, whether it be media, fighters, friends, acquaintances, who had respect for me, might not have respect for me now."
What do you make of Dana White's comments?