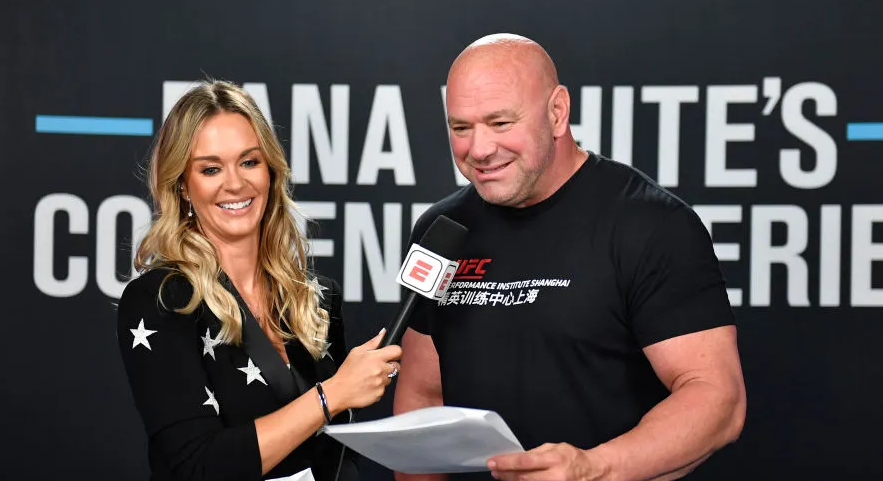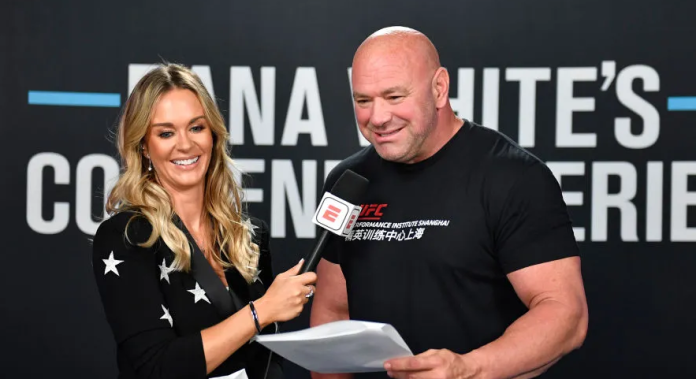 UFC President Dana White has showered praise on Laura Sanko by saying that she is the Ronda Rousey of commentary.
Sanko made her UFC commentary debut earlier this year at UFC Fight Night: Lewis vs. Spivak. The promotion must have been really impressed by her work ethic, because she was recently tasked to commentate at UFC 293 in Sydney, Australia, replacing the legendary Joe Rogan, who doesn't like traveling outside of the United States with the UFC.
MMA fans were impressed by Sanko's ability to call fights, and so was the UFC president.
"I always say this: The key to being successful in life is knowing what you want to do," Dana told reporters at the Contender Series press conference.
"Once you know who you are and know exactly what it is you wanna do, you get up every day and you grind until you get it. She's the perfect example of that. What she's done in such a short amount of time is amazing."
The 40-year-old from Chicago will keep appearing on Fight Night cards and at international Road to UFC events. The reason why Sanko gets a lot of assignments is that her research and analysis are top-notch, according to Dana, who thinks Sanko is the Rousey of commentary.
"She knew everything about every kid here and she watched every single fight that you could watch on all the kids that were on the card," Dana continued. "She's a true professional, she knows she's like the Ronda Rousey, you know, of commentating.
"She knows she's first, she knows she's carrying the banner for women to break into this role, and she's doing everything she can to make sure that she always is the best that she can possibly be. She's an absolute pro and a beast."
Do you agree with Dana White?