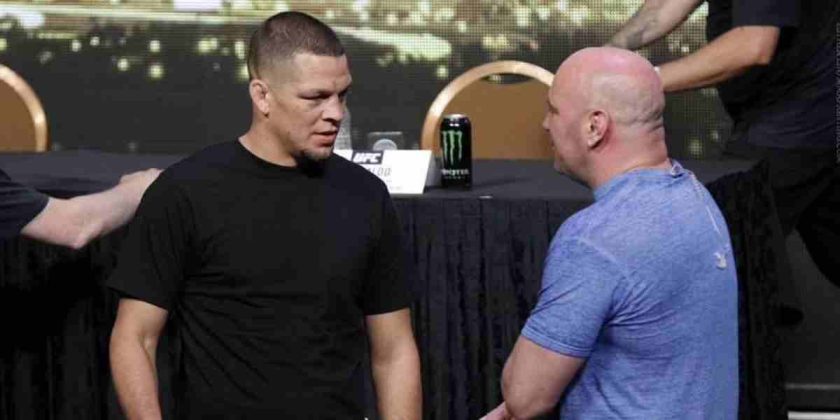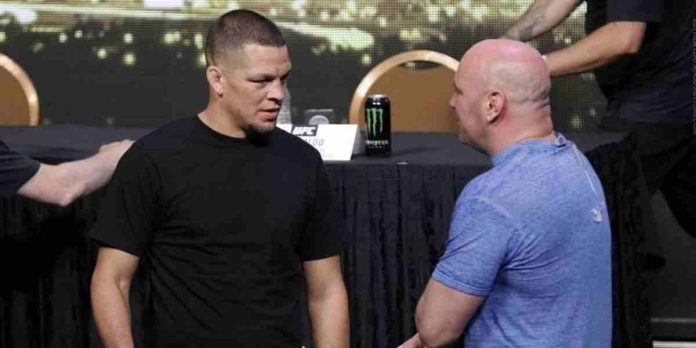 Dana White has given his thoughts on Khamzat Chimaev vs Nate Diaz, set to headline UFC 279 on September 10th.
The UFC has come under fire for booking Diaz against Chimaev for his final fight on his current contract, with many speculating that the Stockton native is being 'punished' for his contractual dispute with the promotion. Dan Hardy believes the fight is an 'assassination attempt' and hopes that the matchmaking doesn't seriously harm the UFC legend.
Dana White On Nate Diaz
Speaking to the media after Tuesday's Contender Series (as reported by MMA Fighting), Dana said that he cares a lot about Diaz, but stated that doing business with him is not as easy as it may seem.
"I care about Nate a lot," Dana said. "I like Nate, and Nate came in here, long before that fight was ever made, and we were talking about it being his last fight, and I said, 'Listen, kid. You think about the wars that Nate Diaz has put on and the incredible fights and the big fights that he's done with us, go do whatever you want to do, man.'
"But getting a fight done with him isn't as easy as seems. Everybody's like, 'Well, why don't you make a fight?' Well, he asked for Francis Ngannou. I could go on forever, but I won't. We got it (Chimaev fight) done. That's the fight he wanted."
When asked about a potential Conor McGregor trilogy, Dana said that the Irishman still needs time to recover from his injury, and Diaz didn't want to wait for him.
"Conor's not ready yet," Dana said. "Conor's leg isn't healed yet. Nate could obviously sit around and wait for that, but he doesn't want it. I don't know what he's got planned or what he's thinking, but right here, right now, he's ready to fight. He wants to go, and we're going. That's one of those fights you can do any time, but no, it never worked out that way. Listen, if you get two guys like Conor and Nate, who want to fight each other bad enough, it ends up happening."
Do you think Nate Diaz will pull off the upset against Khamzat Chimaev at UFC 279?