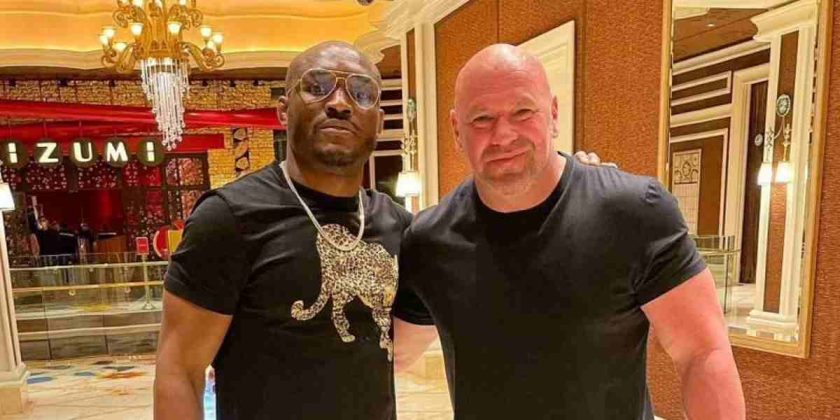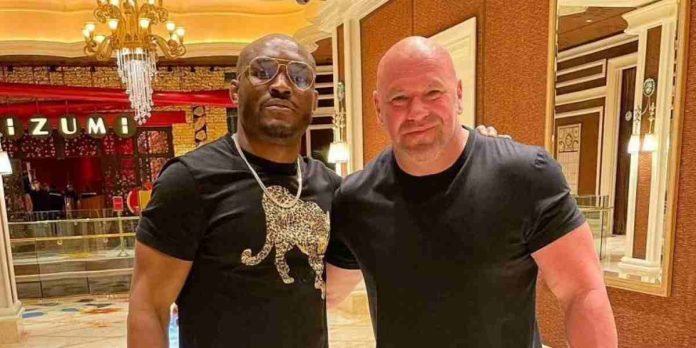 Dana White believes UFC welterweight champion Kamaru Usman has surpassed Georges St-Pierre as the greatest 170 pound fighter of all time.
St-Pierre, who won the welterweight title twice and defended it nine times during his career, is widely regarded as the division's GOAT, with Usman not very far behind. In fact, Dana believes that the Nigerian has surpassed the French-Canadian however, because he's fighting 'straight killers' like Colby Covington, Jorge Masvidal, and Gilbert Burns.
To Usman's credit, he has beaten both Masvidal and Covington twice, leaving no doubt that he's better than his arch-rivals, and he has the chance to prove it yet again when he faces Leon Edwards in their rematch at UFC 278 on August 20th. 'The Nigerian Nightmare' won their first fight in 2015 by a comfortable unanimous decision, but the Brit has grown leaps and bounds since then and is a very tough test for the champion.
Dana White On Kamaru Usman
Speaking to The Mac Life (as transcribed by MMA Mania), Dana said that Usman's dominance in a stacked welterweight division solidifies his legacy as the GOAT.
"Leon Edwards is the number one guy in the world to take on Usman," Dana said. "He's a super talented guy, that whole division is stacked with incredible talent. That's why it's undeniable that Usman is the greatest welterweight ever. He's lapping guys that are incredible fighters, this isn't like some lackluster division where you got Usman and everybody else, just straight killers in this division. We'll find out that night what Edwards brings in here. It's easier to get there than it is to stay on top. That's why it's so impressive when you have people like Valentina Shevchenko and Kamaru Usman that go on these runs."
Do you agree with Dana White?