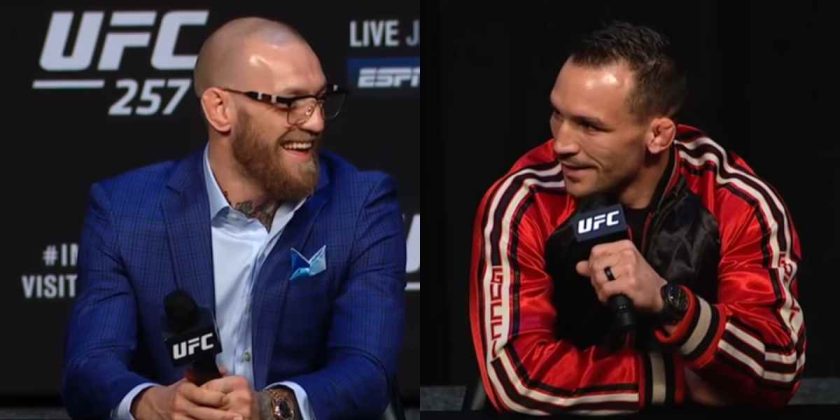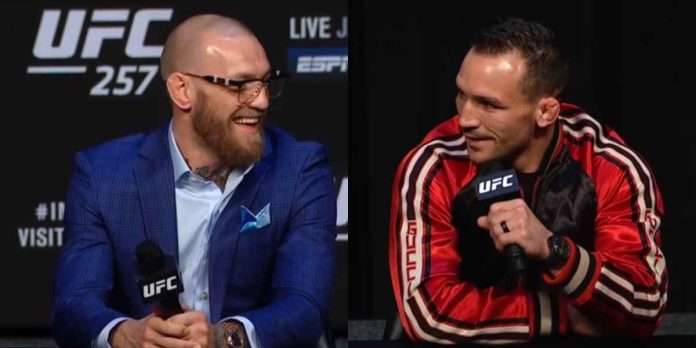 Dana White believes a fight between Conor McGregor and Michael Chandler makes a lot of sense, especially after the latter's most recent performance.
Chandler is coming off a brutal front kick knockout victory against Tony Ferguson at UFC 274, and wants to fight McGregor next. The Irishman is hoping to make a strong comeback after his back-to-back losses to Dustin Poirier and believes that the former Bellator champion would be a great matchup, although he would prefer to fight for the welterweight title against Kamaru Usman upon his return, with a lightweight title fight against Charles Oliveira also being a viable option.
In a tweet after Chandler's win over Ferguson, McGregor said that he would like to fight him at some stage in his career.
'Iron' Mike is confident that he's the frontrunner to welcome McGregor back to the Octagon.
"I feel like I'm the frontrunner right now, I could be the frontrunner. I'm exciting, I got the hype, I got the people behind me, I got the knockouts, I got the hilbilly fights with Gaethje, I got the callout," Chandler said.
Dana White On McGregor vs Chandler
Speaking to TMZ Sports (as transcribed by BJPenn.com), Dana said that a fight between McGregor and Chandler makes a lot of sense.
"I really like Conor versus Chandler after Chandler's last fight," Dana said. "There's plenty of fights to make, I don't know if that's the one, but we'll see what the landscape looks like when Conor comes back… I'm just saying after his last interview, his last fight, Conor's ranked number 8, he's ranked number 5. It makes a lot of sense right now."
Who do you think would win a potential fight between Conor McGregor and Michael Chandler?