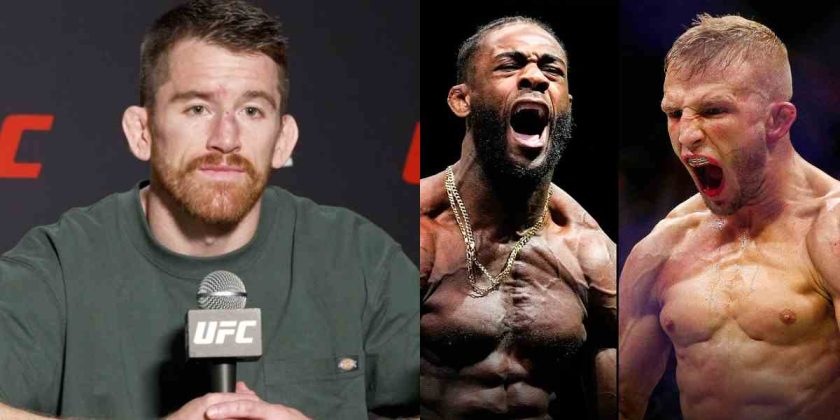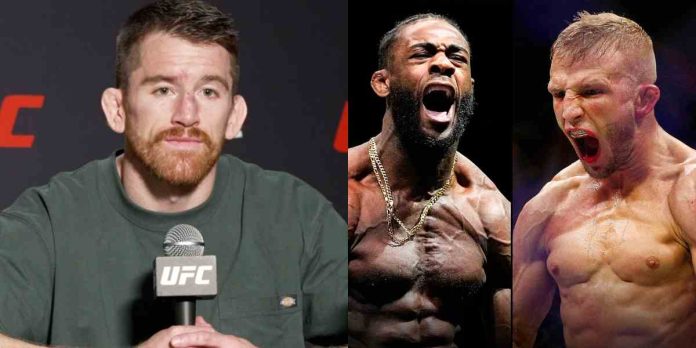 Cory Sandhagen has given his thoughts on the upcoming bantamweight title fight between champion Aljamain Sterling and TJ Dillashaw.
Sandhagen will be keeping a close eye on Sterling vs Dillashaw after his closely-contested win over Song Yadong at UFC Vegas 60 this past weekend. 'The Funk Master' proved his critics wrong with an impressive win over Petr Yan in their rematch, having won the title in a controversial manner at UFC 258, and is confident that he'll win over more fans with a dominant win over 'Killashaw', who is hoping to make history by becoming a three-time UFC bantamweight champion.
'The Sandman' has fought both Sterling and Dillashaw and is well-aware of their strengths and weaknesses. He was submitted by 'The Funk Master' in a little over a minute, whereas his fight against the former two-time champ was razor-close, with many believing that he was robbed.
Cory Sandhagen On Sterling vs Dillashaw
Speaking to MMA Fighting, Sandhagen said that he thinks Sterling will be able to dominate Dillashaw with his wrestling.
"I definitely would not count out Aljamain at all," Sandhagen said. "Honestly, I have Aljamain kind of picked in this one. Not a prediction guy but most of the time it's because I don't think about the fights but this one I actually spent some time thinking about because I have to see Duane [Ludwig] around at local fights, we're both in Colorado, so I've kind of been like 'how's that fight going to go?' I have a lot of respect for Duane. On some level I still have some respect for TJ. He was kind of my friend for a couple years.
"I've given it some thought and actually think that Sterling is just going to be able to do what he does. I think that he'll be able to take TJ down and I think that he'll probably be able to submit him if he can get on his back."
Do you agree with Cory Sandhagen?