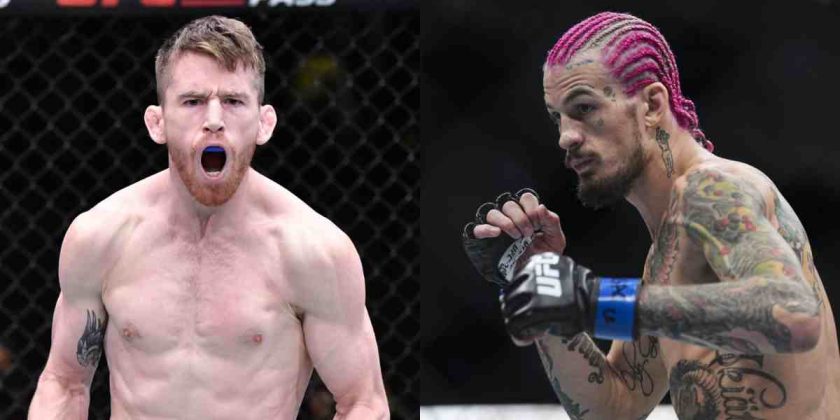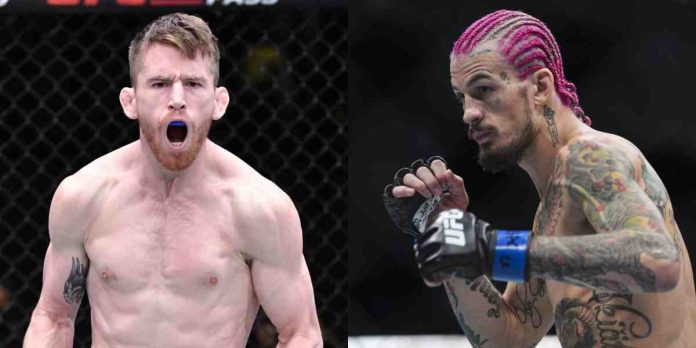 Cory Sandhagen believes he is more deserving of a UFC bantamweight title shot than Sean O'Malley.
Sandhagen returned to winning ways with a stoppage win over Song Yadong at UFC Vegas 60, and is now expected to lock horns with Marlon Vera at UFC Fight Night next month. 'The Sandman' has only lost thrice in the UFC with all of his defeats coming at the hands of champions, including Petr Yan, who he faced for the interim title at UFC 267.
O'Malley's most recent win came against Petr Yan by a controversial decision. When compared to Sandhgaen, 'Suga' Sean certainly has a weaker resume, but his popularity is off the charts, which is why he is a strong contender to fight for the title next or very soon. The Colorado native doesn't think the number one ranked bantamweight deserves to fight for the title however, especially if he beats Vera next month.
Cory Sandhagen On Sean O'Malley
In a recent interview with Middle Easy (as transcribed by MMA Mania), Sandhagen said that he thinks he deserves a title shot more than O'Malley.
"Last time I checked, O'Malley doesn't have a contract [for a fight] yet," Sandhagen said. "So, I go out and do really well against [Marlon] 'Chito' [Vera], I could see me and Sean fighting right afterward depending on what happens between [Aljamain] Sterling and [Henry] Cejudo. That's the fight that I'll be asking for.
"Sean fought a bunch of not the highest quality of opponents and then barely beat a guy in a three-round fight. I don't really think that should get you a title shot. I've been in the top 5 for the last three years. I've gotten one title shot and it was a short-notice one. I think I'm more deserving than he is of the title shot."
Do you agree with Cory Sandhagen?