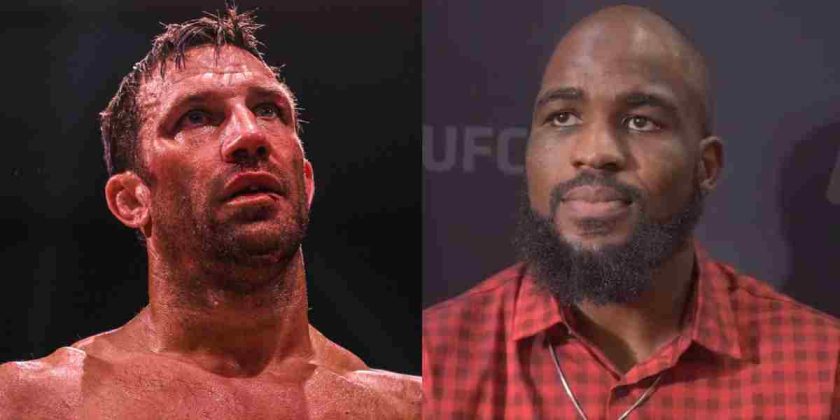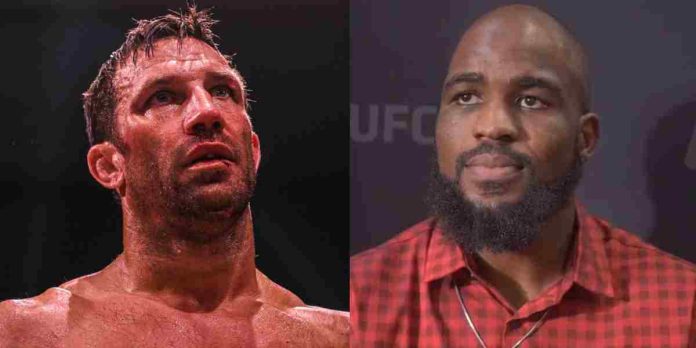 Corey Anderson has slammed Luke Rockhold for giving up after breaking his teeth against Mike Perry in their bare-knuckle fight at BKFC 41.
Rockhold made his bare-knuckle boxing debut against Perry but was TKO'd in the second round after his opponent's big punch damaged his front teeth. The former UFC middleweight champion immediately backed off after getting hit in the face and signaled the referee that he didn't want to fight.
Corey Anderson On Luke Rockhold
Anderson, who faced a similar situation in his fight against Gian Villante, took shots at Rockhold saying that everyone swears to be a warrior, but only a few put their money where their mouth is.
"I keep seeing posts and hearing about [how] Luke Rockhold quit in the first round after getting a chipped tooth and an [hole] in his lip," Anderson wrote on Instagram. "I had my bottom row of teeth crushed out in the first minute of my fight with Gian Villante. And fought all the way [until] I got knocked out with 45 seconds left in the fight. And fought the whole time holding my teeth in with my tongue so the ref wouldn't call the doctor in between rounds and stop the fight. While still talking to my coaches between rounds trying to figure out how to win. [As] far as I was concerned the teeth were done for [but] the fight was still to be won.
"I ain't bragging or boasting, but everybody ain't cut for this sport. Everybody swears to be a warrior when it's sunshine and rainbows. But turn to quitters when it gets rough and wild. It's easy to be good for some. IT'S HARD TO BE TOUGH FOR MOST."
Do you agree with Corey Anderson?