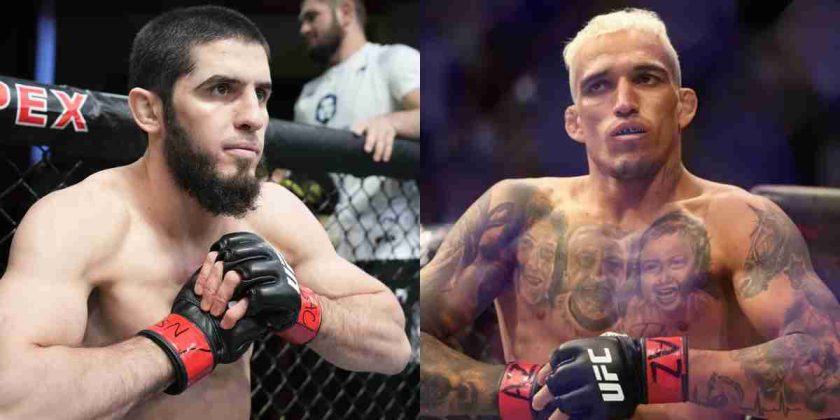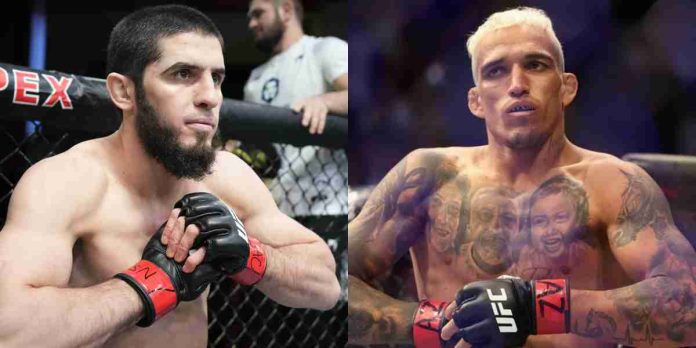 Charles Oliveira's wrestling coach Alireza Noei believes Islam Makhachev will be unable to take his pupil down when they lock horns for the vacant lightweight title at UFC 280 next month.
Having lost his lightweight title after missing weight by only half a pound at UFC 274, Oliveira is gunning to reclaim his title, but standing in his way is his toughest test in the 155-pound division in Makhachev, who rarely puts a foot wrong inside the Octagon. The highly-anticipated clash between the two world beaters will take place at the Etihad Arena in Abu Dhabi, which is considered home away from home for Khabib Nurmagomedov and his team.
Alireza Noei On Charles Oliveira vs Islam Makhachev
Makhachev is a strong favourite ahead of the clash, and many believe he will make good use of his wrestling to take the belt back home to Dagestan. Noei, who joined Chute Boxe in 2015 and has been training with Oliveira for quite some time, told Sherdog that he believes his pupil will succeed in defending the takedowns, and even if he gets taken down, the AKA representative will have his work cut out for him.
"We have been working together for the last four years and I'm really impressed by how Charles has evolved," Noei said. "Even for myself, who always competed in high level wrestling, [it] is hard to take him down. He is good both attacking and defending. We are working in all techniques, but I really don't think Islam will take him down. In case he takes Charles down, it will not be so easy to control him like other opponents he faced."
Noei further predicted that Oliveira will either submit Makhachev in the second round or win by decision.
"Charles submitting [Makhachev] in the second round, or winning via decision," Noei said.
Do you agree with Alireza Noei?