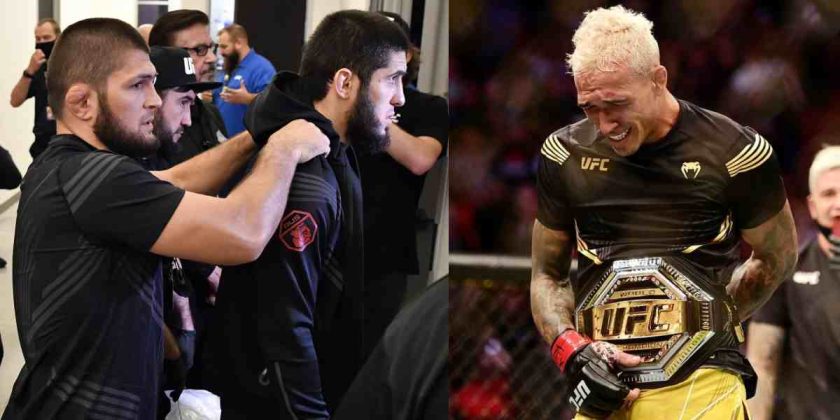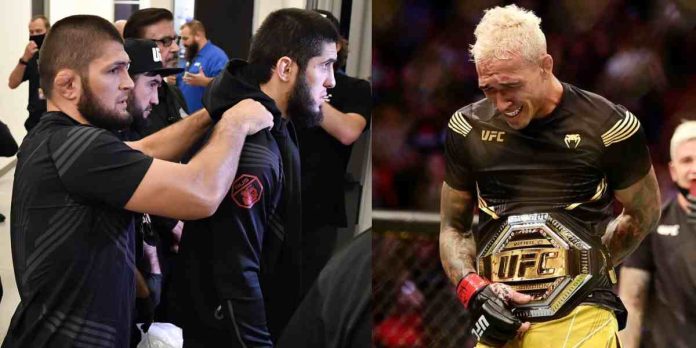 Charles Oliveira has revealed that Islam Makhachev wasn't the opponent he was hoping to face, but had no choice but to fight him.
Oliveira will face Makhachev for the vacant UFC lightweight title in the main event at UFC 280 on October 22nd in Abu Dhabi, which is widely considered a home away from home for Khabib Nurmagomedov and his team. 'Do Bronx' wanted to make his return to the Octagon in January next year in his home country of Brazil, ideally against McGregor, but nothing went according to his plan.
Charles Oliveira On Islam Makhachev Fight
In a recent interview with PVT (as translated by MMA Subtitles), Oliveira said he wanted to fight McGregor but being the company man that he is, he didn't have any choice but to fight Makhachev.
"I tried to fight at my own timeline, which is November or December, like last year, and since we know that the UFC will come to Brazil in January, I tried to set it here," Oliveira said. "That (Makhachev's team willing to fight in Brazil) was all for show. It was a lie. They wouldn't come to Brazil. They only talk, talk and talk, and don't do it. If they wanted the fight to take place in Brazil, it would have happened.
"I didn't want this fight. Everyone knows it. I wanted the big payment from the other fight. However, everyone knows that I'm a UFC employee. You can't escape that. So we tried to negotiate from every angle. I tried New York because it was a neutral ground. But the fight was decided there (Abu Dhabi). But to be honest the cage is the same anywhere in the world."
Charles Oliveira or Islam Makhachev, who do you think will capture the UFC lightweight title at UFC 280?