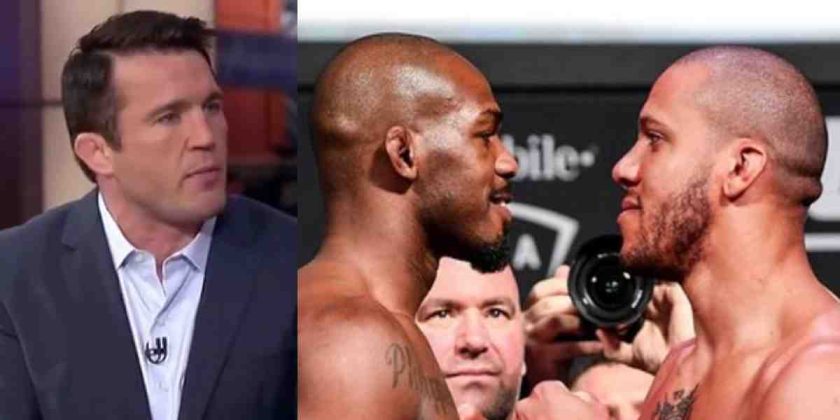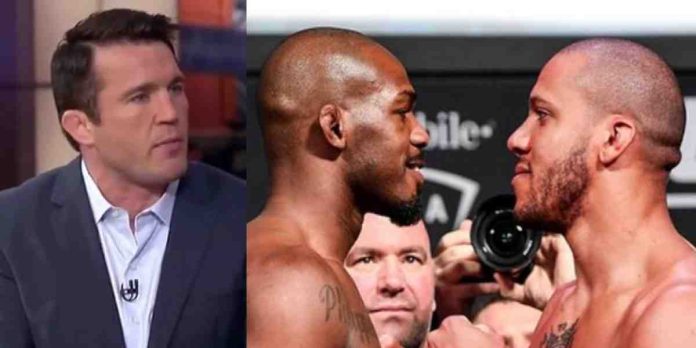 Chael Sonnen believes he hasn't seen a less deserving heavyweight title fight than Jon Jones vs Ciryl Gane, which will take place next month at UFC 285.
Jones was initially expected to make his return to the Octagon against Francis Ngannou, but after the latter parted ways with the UFC over a contractual dispute, the UFC matched the former light heavyweight champion against Gane, who's 1-1 in his last two fights with his loss coming at the hands of the Cameroonian.
The fact that Jones, who's never fought at heavyweight, and Gane, who lost to the former champion, will fight for the title isn't sitting well with Sonnen.
Chael Sonnen On Jones vs Gane
In a recent appearance on MMA Fighting's The MMA Hour, Sonnen explained everything that he thinks is wrong with the UFC heavyweight division at the moment.
"Well, you've got a guy who took three years off versus a guy who is 1-1 in his last two. That's just the reality," Sonnen said. "I don't know if we've had a less deserving heavyweight [title] match in a meaningful period of time. We've got a heavyweight we were plagued with, [Ngannou] didn't even want to be here, he wanted to be a boxer. But, he won the title so we've got to sit with him.
"Now you've got a guy who is 1-1 in his last two versus a guy who quit the sport three years ago and has never competed in the division. As far as where we're at in the heavyweight division, it's pretty slim pickings. We had the youngest ever UFC champion who is now the oldest number one contender in the UFC, that's the reality."
Do you agree with Chael Sonnen?