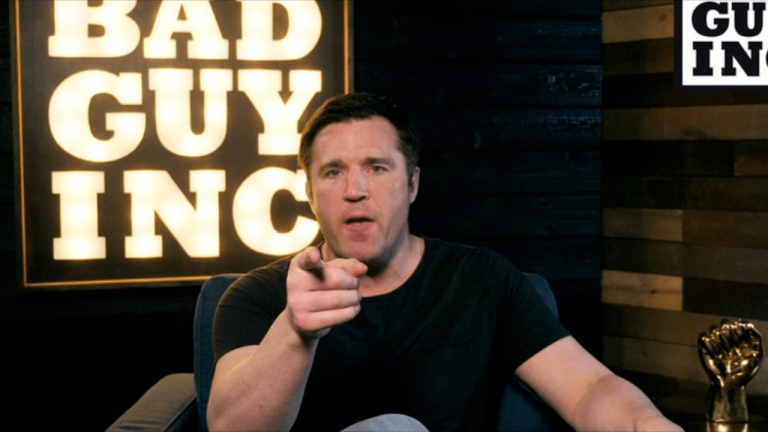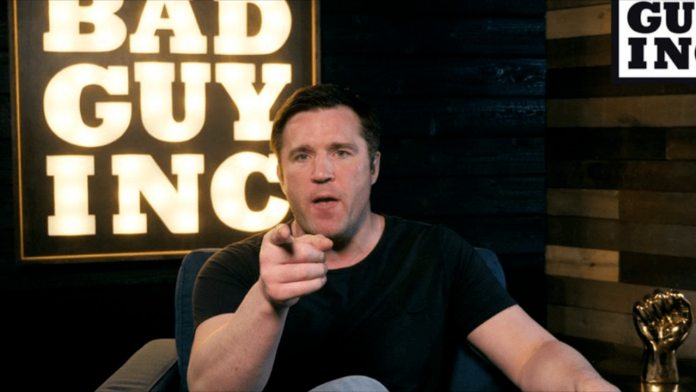 Former UFC title challenger Chael Sonnen thinks a fourth fight between Dustin Poirier and former two-division UFC champion Conor McGregor makes no sense whatsoever.
McGregor has lost twice in a row to Poirier since finishing him in the first round of their first fight at UFC 178 in 2014. 'The Diamond' finished his arch-rival in the second round of their rematch at UFC 257, before winning the trilogy by doctor's stoppage, after 'The Notorious' fractured his tibia at UFC 264 last weekend.
Not Interested In Poirier vs McGregor 4
The Dubliner and his coach John Kavanagh believe it's not over yet with Poirier. Speaking to Max Kellerman on ESPN (as transcribed by MMA Fighting) however, Sonnen said that he doesn't want to see another fight between the two, as the former interim champion dominated the first round at UFC 264.
"There was nothing within that five minutes that we saw that was competitive," Sonnen said. "You used to be able to really count on Conor McGregor, and by the way, I'm not kicking a guy when he's down, I'm just discussing what I saw. You used to count on Conor to win the stand up portion and [he was a] really hard guy to take down and you could never hold him there if you got him there. These are things you could count on.
"He's not winning any portion of these fights, and I don't bring that up to put him down, I bring that up to tell you there is no need, at least from a competitive architecture, there is nothing here that warrants seeing these guys do it again."
Guillotine Attempt Was A 'Dumb' Move
Half way through the first round, McGregor somewhat surprisingly pulled guard in an attempt to secure a guillotine choke, leaving him on his back for the majority of the rest of the round. A move which didn't impress Sonnen.
"That specific position… the guillotine and pulling guard, that was one of the biggest takeaways I had from the fight because that was so dumb to do," Sonnen said. "Conor usually gets some compliments. He's a great martial artist. He's a very good strategist. That was silly.
"Even if you just go by probability of how many guys in main event fights are being submitted in the first round, I could not believe that Conor sacrificed position or that he thought a guillotine was there, which is nowhere in his arsenal at least historically speaking. I've never seen him do this."
McGregor Isn't On The Level Of Poirier
While Sonnen still believes McGregor is a 'very good fighter', he said that the Irishman isn't on par with Poirier.
"It was hard to see," Sonnen said. "Conor is a very good fighter — not compared to Dustin Poirier. That's the only point that I'm trying to make. Conor also had a lack of training. We were told this from his own side, he had a lack of focus. That's when it was a choice. He was healthy and feeling good, he still chose to follow the distractions instead of the discipline.
"To attempt to guess the regression Conor is for sure going to show if he comes back in 18 months to 24 months as doctors are hypothesizing, things aren't going to get a whole lot worse. If you leave there damaged, broken, you have two judges calling it a 10-8 round inside of five minutes, it doesn't get a whole lot worse."
Do you agree with Chael Sonnen? Or would you like to see a fourth instalment of Dustin Poirier vs Conor McGregor?
See also: