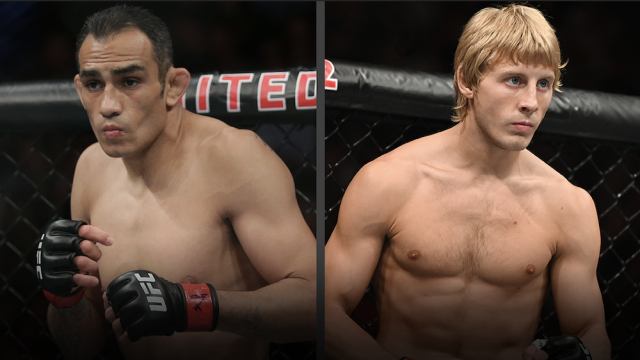 Bobby Green has given his thoughts on the lightweight fight between Tony Ferguson and Paddy Pimblett at UFC 296.
Ferguson is set to face Pimblett on December 16 at UFC 296, where 'El Cucuy' is hoping to end his six-fight losing streak. The American's opponent has it better in contrast as he is on a six-fight winning streak.
Bobby Green, who handed Ferguson his most recent loss at UFC 291 believes that despite his recent run of defeats the former interim UFC lightweight champion has the tools to win.
"Nothing but respect for my dawg. I would say, 'Keep going, kid,'" Green told The Schmo. "Everybody telling him to retire and stuff, he'll retire when he wants to retire. Don't let anybody tell you differently. I fought Tony, so I know what I was dealing with in there the whole time.
"Even though I was kicking his ass, Tony was never giving up. He was never going to quit. He was never going to break, and he got that warrior spirit still. So, as long as you got that warrior spirit, go do your thing, bro. You know what I mean? And I think he's going to beat Paddy. I think he'd be dope if he just picked up some of the basics, just jab a little better, his head movement a little better. Small little things like that and he'll be great. He's punching and his chin is still up, he's getting hit, nobody's helping him with those aspects of fighting. It's nothing to do with his heart or his cardio."
Do you agree with Bobby Green?