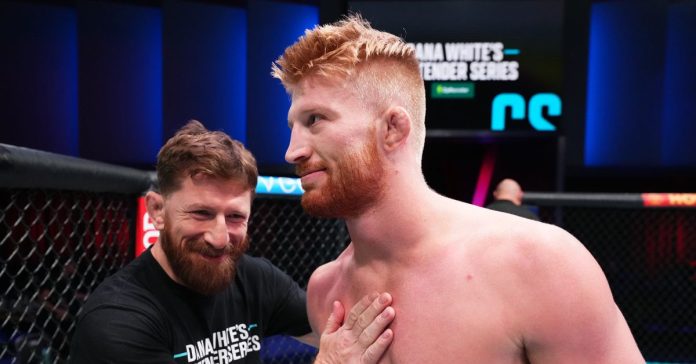 Bo Nickal believes he would give both Alex Pereira and Israel Adesanya a run for their money.
Pereira scored a huge comeback knockout victory against Adesanya to win the middleweight title at UFC 281, and will now defend his title in a rematch with his arch-rival at UFC 287. The two have battled three times in their kickboxing and MMA careers combined, with 'Poatan' winning all three fights, two by way of knockout.
Both Pereira and Adesanya are far more experienced than Nickal, who is scheduled to make his promotional debut against Jamie Pickett at UFC 285 in March, but 'The Allen Assassin' is confident that he can take on the best fighters in the world despite being inexperienced.
Bo Nickal On Pereira And Adesanya
In a recent appearance on MMA Fighting's The MMA Hour (as transcribed by BJPenn.com), Nickal said that although Pereira and Adesanya are better strikers, they wouldn't stand a chance if he manages to get a hold of them.
"That's a relatively, I don't want to say 'easy fight' because he's dangerous," Nickal said about Pereira. "But as styles go, that's a great matchup for me. I watched their fight a couple of times and their grappling, well the striking exchanges are super impressive, you know. That goes without saying, they're elite strikers.
 "When they get a hold of each other, it's just almost like funny. I'm like laughing at how they're moving and what they're doing and stuff. Maybe they feel that way about me when I'm hitting the pads and the bag and stuff. I just feel like if I grabbed a hold of either of those guys, it wouldn't go well for them. I think everybody knows that. That's not something that's a shocking statement or outlandish."
How do you think Bo Nickal would fare against the likes of Alex Pereira and Israel Adesanya?