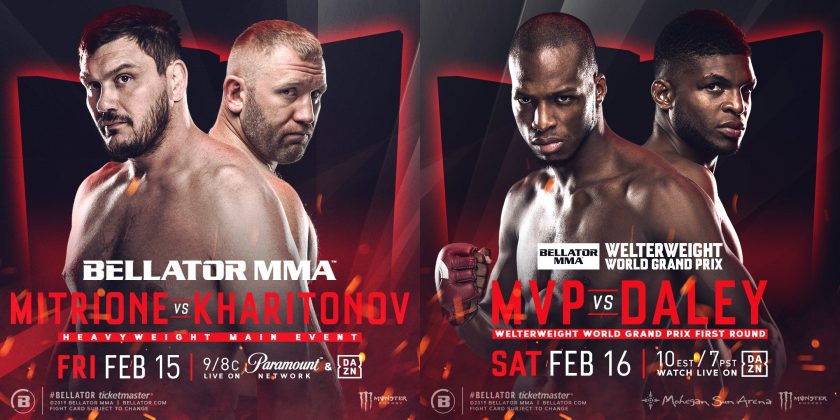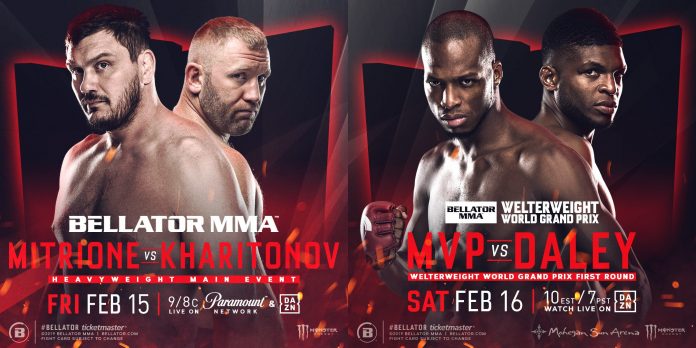 This past weekend, on Friday the 15th, and Saturday the 16th, Bellator touched down in Uncasville Connecticut for back-to-back Bellator events. The first of which featured a clash between Matt Mitrione and Sergei Kharitonov, which did not end how anyone expected, or wanted; and the second of which things also ended in controversy of sorts in all three of the final fights. What happened in order for two fight cards in a row to end unfavorably? Continue reading the text below for an insight into Bellator 215 and 216:
Bellator 215
There was a good night of fights on Friday night. With the prelims on the Bellator mobile app, and Bellator.com, for not knowing any of the fighters on the undercard, they were entertaining fights to watch. However, let's jump to the main card and talk about Mike Kimbel and John Douma. The formerly 2-0 Kimbel took his first loss after dominating the moments leading up to the finish. Kimbel had won both of his professional fights in a combined 1:09, both via knockout. He looked great on the feet, and had a couple beautiful takedowns before ultimately getting locked up in a triangle choke. He attempted to slam his way out, spiking Douma on the back of his head, but it only made the triangle tighter, and the highly touted Kimbel was forced to submit. John Douma improves to 4-1 after his fourth career finish.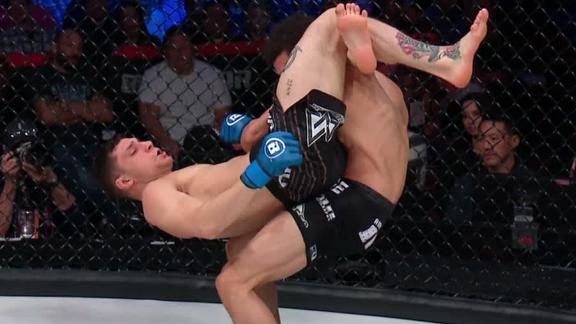 Eduardo Dantas made his return to the cage, it had been almost a year since we had last seen him when he was knocked out by bantamweight stand out Michael 'Mayday' McDonald. The former two-time Bellator Bantamweight Champion with three total title defenses eased his way to victory over the tough Hawaiian BJ Penn prospect with his wrestling, and cruised to a smooth 30-27 victory.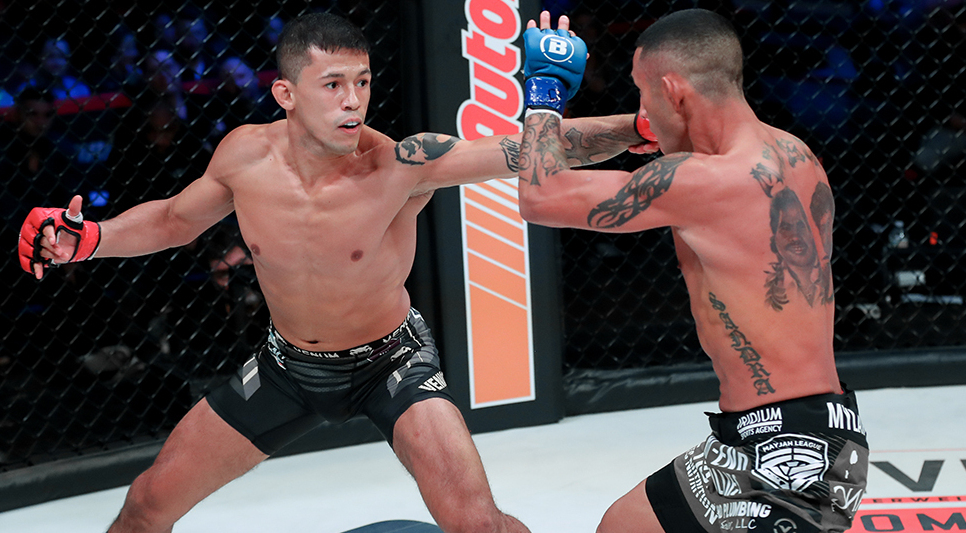 In the next fight we had Logan Storley showing off his incredible wrestling to improve to 10-0 over the incredibly tough Ion Pascu. I'm not so sure what it is about welterweight, but man does that weight produce some stud wrestlers, I can't wait to see what's next for him!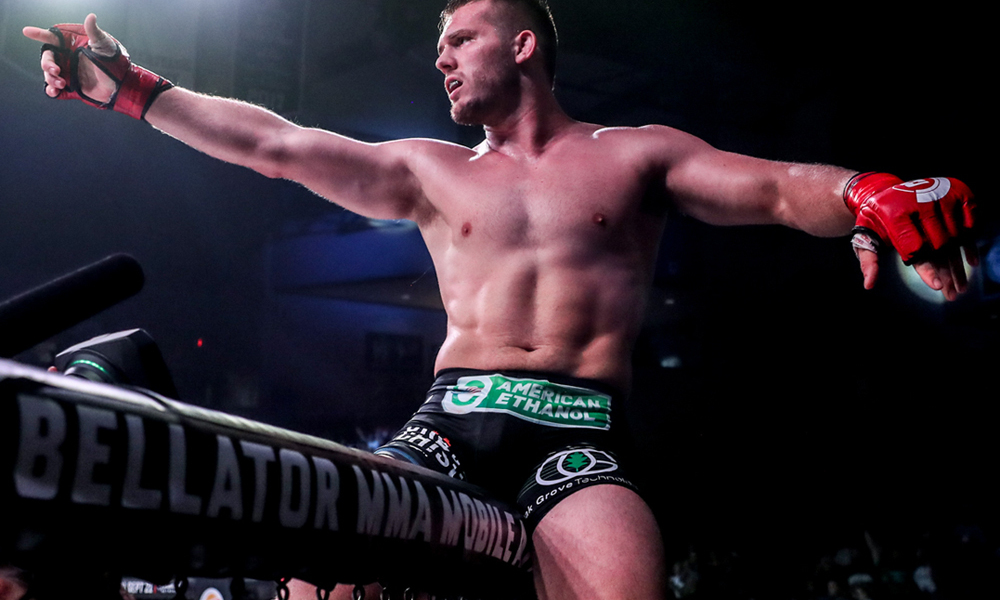 And finally the main event, it's too bad we couldn't have a winner, especially for the last fight of the night, and the most anticipated fight of the night. Just 15 seconds in, Mitrione landed an illegal low strike, as a result of going for an inside leg kick. Sergei was clearly in all sorts of agony after the low blow. The problem is, low kicks aren't fun by any means, for anyone, but when you got a heavyweight throwing it, it's a different ballgame, they're so much more powerful. It's too bad, Mitrione stated he would like to run it back and try it again. I think we'd all like to see a rematch of this fight that could've been.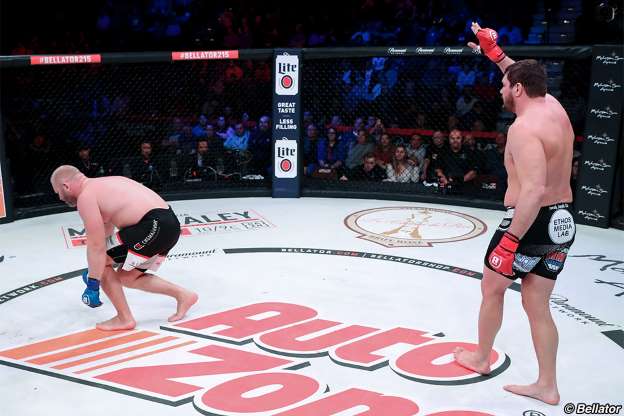 Bellator 216
This was a little bit more stacked of a card, and though I again did not know anyone on the prelims, they all impressed me. From Tyrell Fortune improving to 6-0, and calling out former WWE superstar, now Bellator heavyweight Jake Hager afterwards, stating Hager is not the best wrestler in the Bellator heavyweight division. We then seen Justin Sumter get badly hurt, before coming back and getting the rear naked choke victory in the second round, improving to 7-2. Also one more name I have to mention from the prelims is Demetrios Plaza, who made his professional MMA debut last night against the 1-0 Andrews Rodriguez. He showed great capabilities all around, and dominated the fight to a unanimous decision victory. He definitely fought like a youth beyond his years, he didn't look like he was making his debut, he looked a lot more seasoned.
Now for the main card, we had 20 year old, 3rd degree Taekwondo black belt Valerie Loureda make good on her professional MMA debut, landing a beautiful punch and kick combination, before following her opponent to the ground to get the finish via TKO in round one.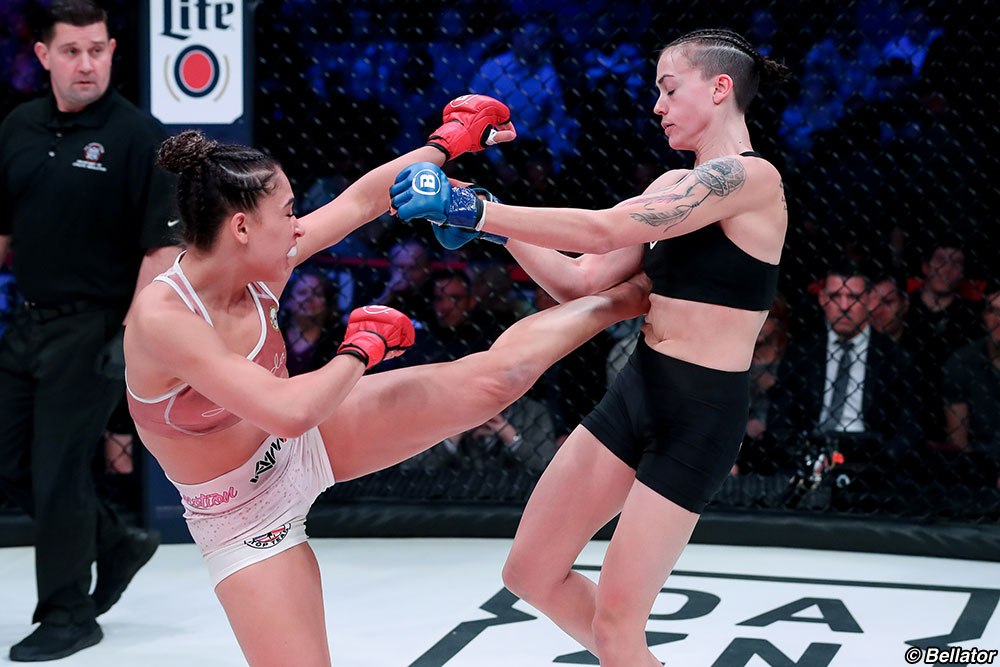 Next we had proven UFC vet Erick Silva taking on the undefeated Yaroslav Amosov, a fight in which he lost via unanimous decision. Amosov used his dominant wrestling to control the pace and wear Silva out over the course of three rounds, and improved his record to 21-0. I'm very excited to see what's next for Mr. Amosov, as he is 2-0 in the Bellator cage with those two wins over Gerald Harris and Erick Silva, not too bad of a resume.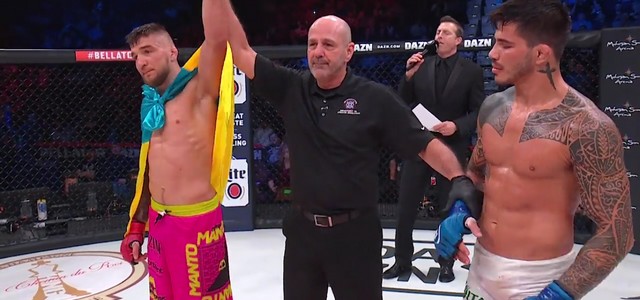 Now the controversy starts…
In the first feature fight, we had a heavyweight rematch of Bellator 115's main event, a fight between undefeated Vitaly Minakov, and long time heavyweight staple Cheick Kongo. For the first fight, Kongo was only holding a two fight win streak, this time he was on a seven fight win streak; both of which he was coming into with a two fight finish streak. I wouldn't say either man looked great last night, but I would definitely say Vitaly did a better job, considering the only part of the fight Cheick really won was the last 30 seconds or so of round three, which was also the only round he was out wrestled in. Minakov pushed the pace, was more active, and took him down for a good portion of round three, but for some reason the judges decided Kongo was the better man. The four-time World Champion Gold Medalist in Combat Sambo, Vitaly Minakov loses his undefeated record, falls to 21-1.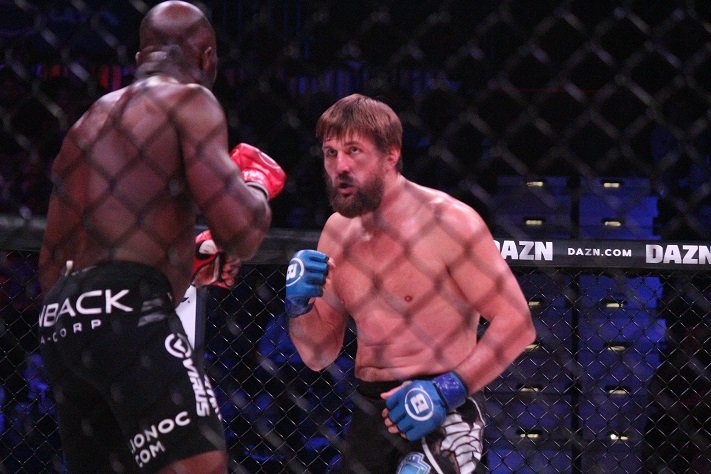 The co-main event also featured a heavyweight rematch, this one a rematch between Mirko Cro Cop and Roy Nelson, who had previously fought at UFC 137. Roy tried to push the pace and get the takedown, but was unable to for most of the fight. It was relatively competitive on the feet, and Roy finally got the takedown he was looking for with about a minute left in round three, but didn't have enough time to do anything with it. I was very impressed with Cro Cop's takedown defense, as he was able to shrug all of them off, except for the last one. I didn't disagree with this decision, as I thought the fight was very close and could've gone either way, but the fans in the arena were not having it, they were clearly very upset with the decision. Considering these two fights, both winners avenged former losses.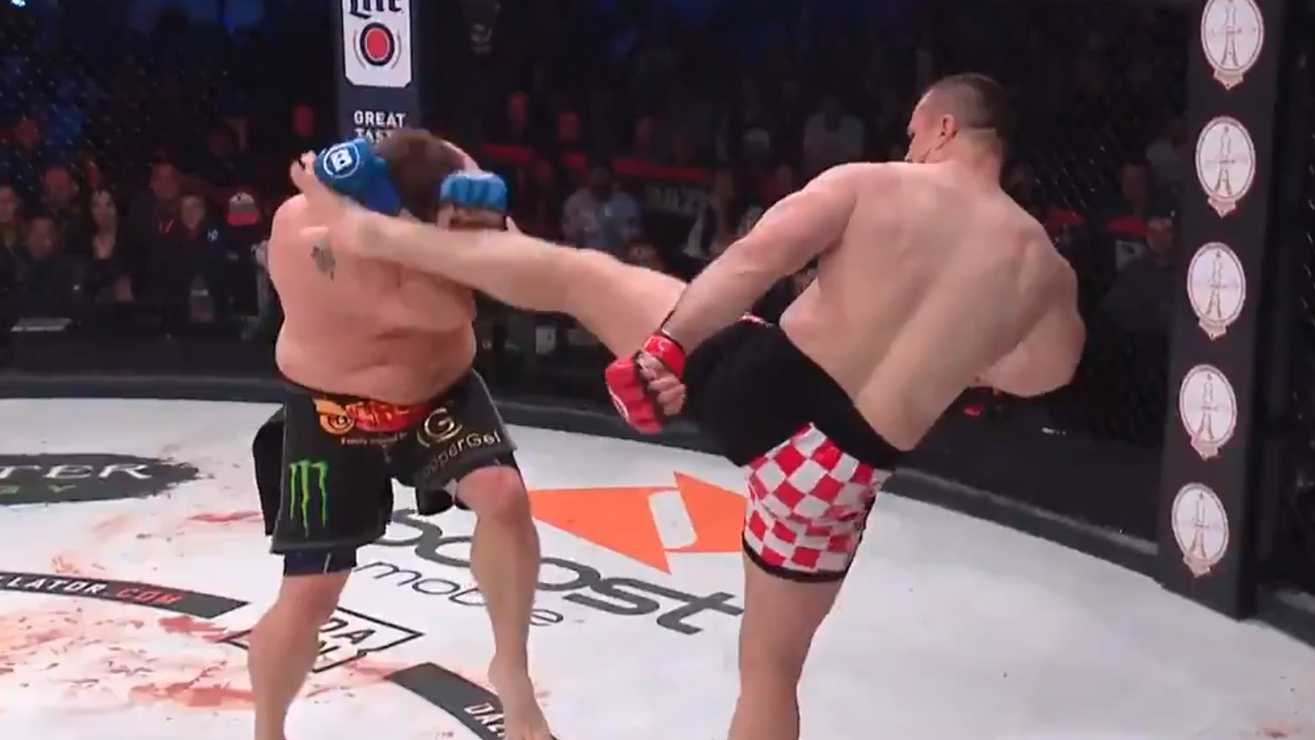 Now for the main event, many people were also upset about this fight; some upset with the decision, some upset with the fight itself. It did not turn into the striking match everyone thought it would, as MVP was too unpredictable for Semtex to stay comfortable striking with. Daley chose to try and take Page down because he was too fast for Daley, making him freeze up and throw almost nothing on the feet. I've never really seen Daley so hesitant on the feet because of how good someone's striking is. He was able to win two rounds according to the judges, but ultimately it wasn't enough, as the judges unanimously scored the fight 48-47 for MVP.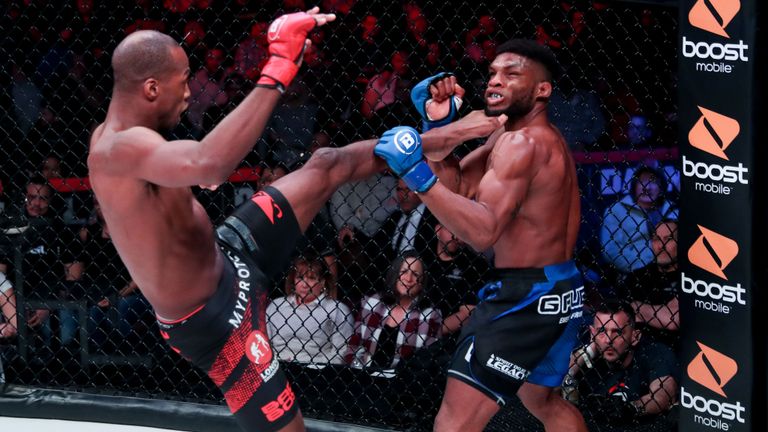 Something I took away from Bellator 216's main event: Paul Daley has never tried to do anything in a fight aside from strike his opponent and knock them out. He showed us he can wrestle decently, just not against the best wrestlers of course, as his record shows. Also, I noticed if Daley can out wrestle Page, then Page may not fare well against the best fighters in the division coming from a wrestling background. I feel as though if Daley can take him down and hold him down that long, there's quite a few wrestlers at welterweight that could do that without letting him up, but I also feel MVP would better some of them as well. It'll be very interesting to see what the distant future brings for him; but as for the near future, he will be matched up with former two-time Bellator Welterweight Champion, Douglas Lima on May 11, who interestingly enough is also a kickboxer. MVP just defeated 21-3 professional kickboxer in Paul Daley, and now has to deal with 21-0 amateur kickboxer, Douglas Lima.