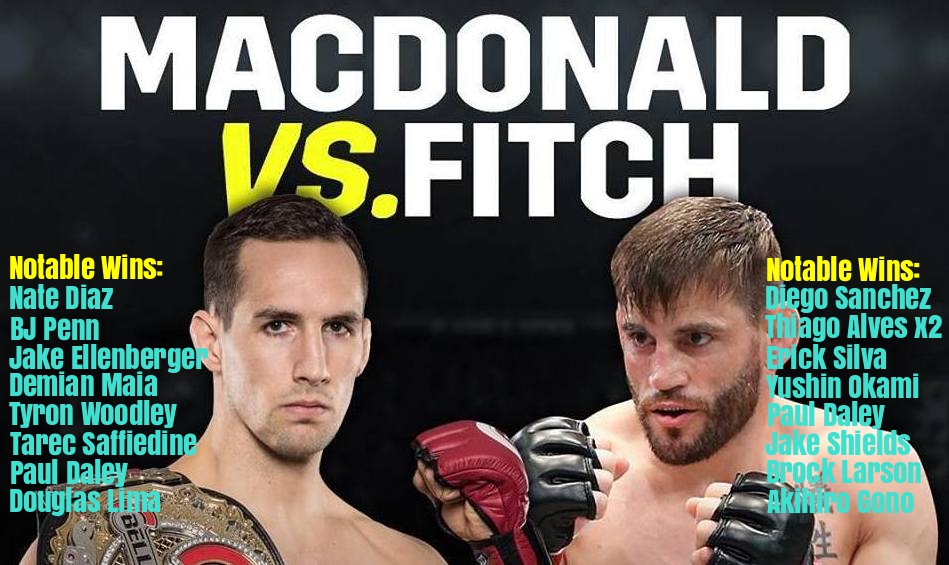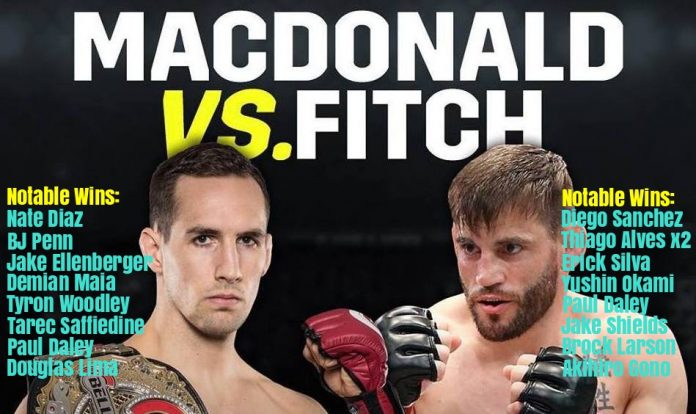 This weekend at Bellator 220 we have the first title fight of the promotions Welterweight Gran Prix, as former UFC Welterweight title challengers and MMA World Champions Rory MacDonald and Jon Fitch take the center stage in the nights main event. This is a fight between two of the best welterweights the division has ever had to offer, as Bellator's number one welterweight Rory MacDonald takes on long time top welterweight, Jon Fitch.
This is an interesting clash of styles, I wish perhaps it would've happened sooner, but despite being 41, Fitch has really made a comeback in his career. Rory is almost 30, he's finally about to reach his physical prime, something we've all been waiting a very long time for. Continue reading for a full, in depth breakdown of this championship match up: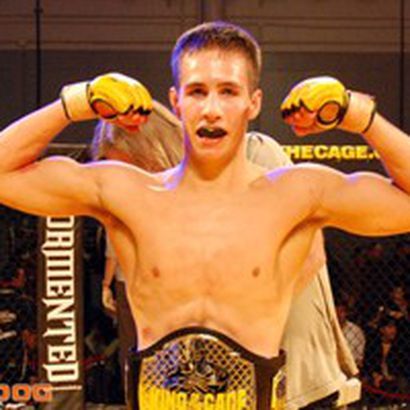 Rory MacDonald was one of the first elite level fighters that left the UFC for a better opportunity, most didn't like the idea at first, but it's been somewhat normalized since for fighters to branch out into other promotions. Rory made his UFC debut at just 19 years old, at a time when Jon Fitch had an 11-1 record with the UFC, with his only promotional loss being to Rory's teammate, the greatest welterweight, and perhaps greatest mixed martial artist ever, Georges St-Pierre. He turned professional at just 16 years old, and beat many grown men as a teenager, and captured both the KOTC Canadian Lightweight Championship, and the KOTC Lightweight Championship.
Rory won his UFC debut via armbar against the former KOTC Welterweight Champion, Mike Guymon, before being matched up with former WEC Welterweight Champion, Carlos Condit. Rory was 20 by now, and had a great showing against a very dangerous fighter in Carlos Condit, a guy who was 24-5 at the time with 23 finishes; he won the first two rounds, out classing the former four-time world champion everywhere, before gassing in round three and getting stopped with seven seconds left in the fight.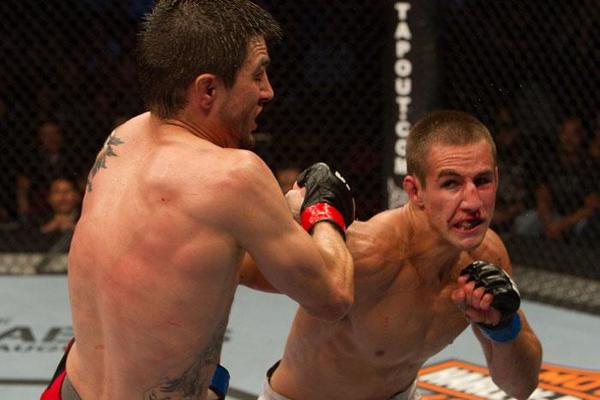 I'll be honest, I don't think that fight should've been stopped; Rory was taking a beating in that third round, but when it was stopped, Carlos wasn't even hitting him at that moment, it was kind of weird. Nonetheless, maybe it's a good thing, we got to see how special of a talent Rory was, and he learned more from it considering it was a loss, and not a 29-28 win.
His next fight would be against Nate Diaz, a contest he would win quite handily, suplexing Nate three times in the third round, showing he can make the proper adjustments in his conditioning. This was the first decision win of his career, and he was now 11-1. He then had back-to-back TKO victories over former WEC Welterweight Champion, Mike Pyle, and former Cage Rage British Welterweight Champion, Che Mills. His next fight would be against former UFC Lightweight and Welterweight Champion, The Prodigy, BJ Penn. He dominated Penn from bell to bell, almost finishing him on a couple occasions.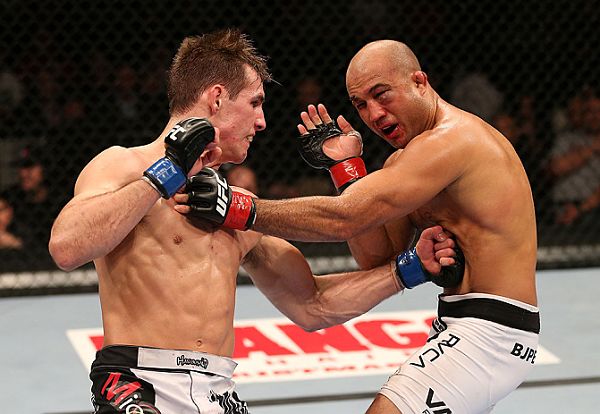 Championship aspirations had started by now. He would then be matched up with fellow top contender, Jake Ellenberger, who was 29-6 (8-2 UFC), and looking for a title shot of his own. Jake's only losses in the UFC to that point were a split decision to Carlos Condit, an incredible fight that he could've easily got the nod in, and he was knocked out by Martin Kampmann; another top guy, and he was viciously dominating that fight before getting caught. There's no shame in that really though, Kampmann was an amateur boxer and kickboxer, winning titles in kickboxing. This fight was quite boring to most, as Rory just used his jab and a few snap kicks to score and keep the distance so Jake couldn't land those bombs of his.
Rory would lose his next fight to Robbie Lawler via split decision, before winning his next three and being granted a title shot against the same man to last defeat him, Robbie Lawler. Rory was 18-2 at this point, and was really looked at as the next big thing, and he had been looked at like that for quite some time. He said himself he didn't want to be referred to as the next Georges St-Pierre, but as the first Rory MacDonald; I admired that train of thought. Rory was up on the scorecards 3-1 going into round five, but just couldn't take the last four minutes after that vicious cross Robbie landed and shattered his nose with.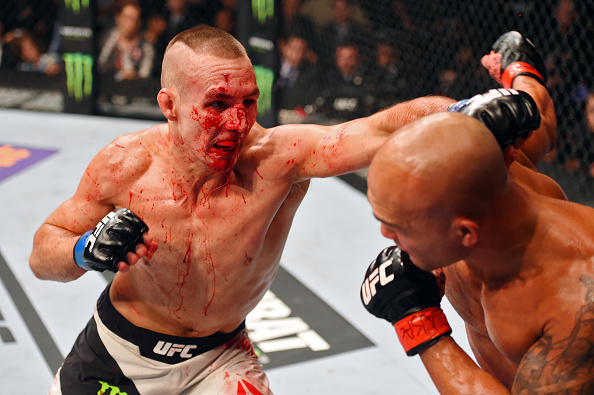 He then fought Stephen 'Wonderboy' Thompson and lost that fight 50-45, 50-45, and 48-47, and decided not to renew his UFC contract, but try his luck as a free agent. He ended up signing with Bellator of course, and made his much anticipated debut against vicious knockout artist, Paul Daley. He was able to control Paul on the mat, and ended up sinking in a rear naked choke in round two and got the finish.
His next fight would be against the two-time Bellator Welterweight Champion, Douglas Lima, and what a fight that was! Douglas ate Rory's legs up with those nasty kicks like he does to everyone, and many had it 2-2 going into round five; Rory was able to take Lima down and out wrestle him the entire round, and was crowned the new Bellator Welterweight Champion after the 48-47, 49-45, 49-46 scorecards were read.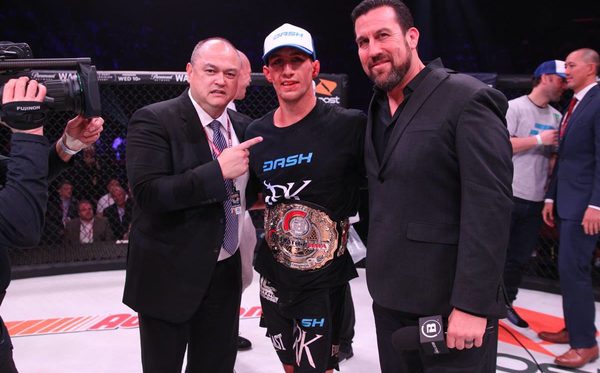 Rory's next fight was an incredibly ambitious move, taking on the 44-6-2 Bellator Middleweight Champion, who is also the former DREAM Middleweight and Light Heavyweight Champion, the only fighter to ever win DREAM titles in two weight classes, and the former Cage Warriors Middleweight Champion. The fight didn't much at all go his way, he was just too small for Gegard Mousasi. They're both very well rounded, and can finish the fight about anywhere, but Rory's a 170 lb fighter, and Gegard is a former world champion at 205 lbs, and multiple time world champion at 185 lbs, both of which are weight classes Rory's never competed in. He lost via TKO in round two, and is now looking to defend his welterweight title.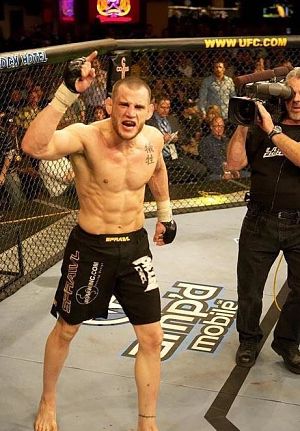 Jon Fitch has been around for a long, long time. He made his UFC debut in 2005, and won his first eight fights with the promotion before challenging GSP for the welterweight title, four by finish believe it or not. He was thought of by many to be the guy that was good enough to dethrone Georges, he wasn't however. The former NCAA Division I wrestler got taken down seven times out of nine attempts, and also knocked down three times. No one's beaten that version of GSP though, GSP hadn't lost at that point in a year and a half, and hasn't been defeated again afterward either. GSP also avenged the only two losses he ever had, so there's no shame whatsoever in losing to, or even being dominated by him.
After that, he won his next five in a row, improving his UFC record to 13-1, and overall record to 23-3 (1 NC). He then fought BJ Penn and had a very, very close and competitive fight with him, ending in a draw. After that his career appeared to be going downhill; he got knocked out by Johny Hendricks in his next outing, won a unanimous decision against Erick Silva in an incredibly entertaining fight, then got mauled by Demian Maia before being cut by the promotion.
His first fight outside the UFC in eight years was a rematch with Josh Burkman, a guy he'd previously finished via rear naked choke in his second UFC fight; he lost the rematch less than a minute into round one via guillotine choke. I really couldn't believe that a guy like Demian Maia had Jon's back for literally 90% of their fight and couldn't submit him, but Burkman did in just :40 seconds, it was unreal.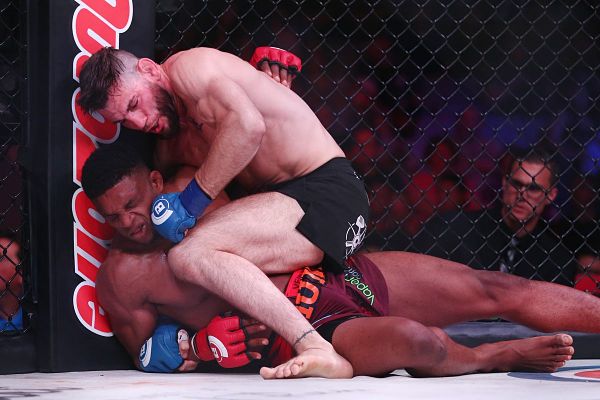 Fitch would go on to win his next two fights before getting a chance to challenge for the WSOF Welterweight Championship against Rousimar Palhares. He lost the fight via kneebar in just :90 seconds, thought that's really nothing to be ashamed of either, Rousimar is probably the number one leg lock artist in MMA. Ryan Hall and Marcin Held are up there too, but man he's a dangerous BJJ player, you don't want him getting ahold of any limbs. Fitch went from 23-3 (1 NC) to going 3-4-1 in his next eight, it seemed as if he just didn't have it anymore. However, since then, which was in late 2014, he hasn't lost.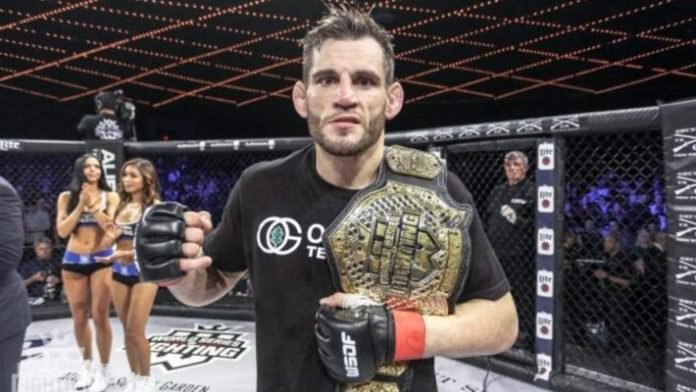 He's gone 5-0 since, and against some good competition too. He defeated former UFC and WSOF Middleweight title challenger Yushin Okami in his next outing, which was the WSOF Welterweight title eliminator. He won the WSOF belt in his next fight, and defended it against former multiple time world champion, Jake Shields, before the WSOF changed their name, and was now called PFL. He defended his PFL belt once, against Brian Foster, before making the move to Bellator. He, like Rory, made his Bellator debut against Paul Daley, and he, like Rory, also defeated him. Now he gets his shot against Rory MacDonald for the vacant Bellator Welterweight Championship.
Rory MacDonald (20-5) vs. Jon Fitch (31-7-1) 1 NC
This is a more interesting match up than many give it credit for; Jon was a top three welterweight in the world for four or five years straight, and the same with Rory really. Rory holds a black belt in no-gi BJJ, while Fitch holds a black belt in Guerrilla Jiu-Jitsu. You'd think Fitch would have the wrestling edge, but who knows? Demian Maia couldn't do to Rory what he did to Fitch.
Rory was also previously the only man to ever take Tyron Woodley down, he can wrestle very well himself. The stand up obviously is in Rory's favor, and they're both 6′, with Rory having a two inch reach advantage. Who wins this one? Who moves further along in the Bellator Welterweight Gran Prix? Who will be the Bellator Welterweight Champion at the end of Saturday night? Tune in to find out!