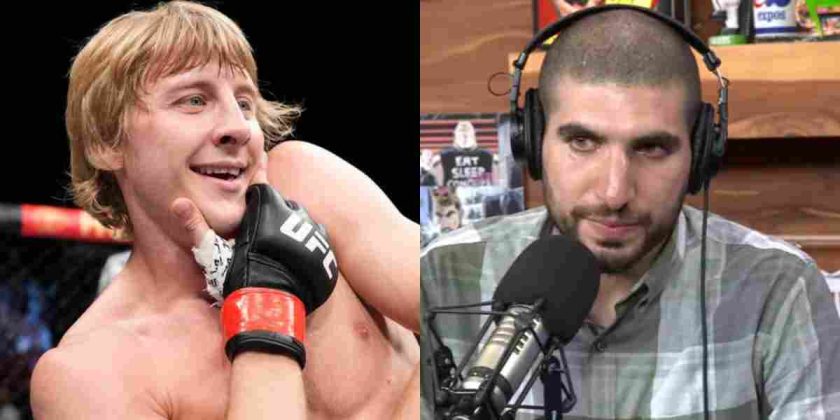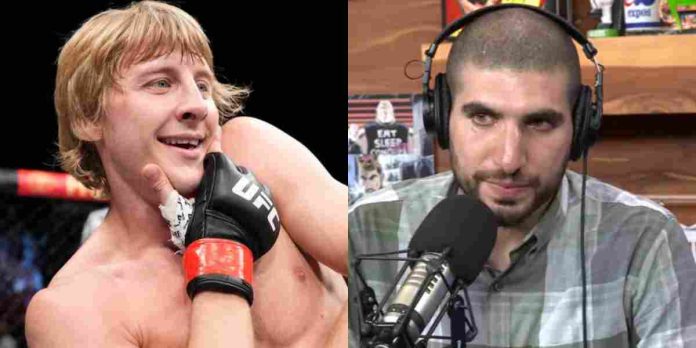 Ariel Helwani has fired back at Paddy Pimblett after he claimed that the veteran journalist uses MMA fighters for "clicks and to earn money."
Helwani is arguably the most renowned MMA journalist, and also the most controversial one. His long-running feud with UFC president Dana White is well-documented, and he's not well-liked by several fighters and their managers as well. For instance, Ali Abdelaziz has barred his fighters, including big names like Kamaru Usman, Islam Makhachev, Justin Gaethje, and Gilbert Burns, from talking to him.
Paddy Pimblett On Ariel Helwani
Pimblett is the latest fighter to take aim at Helwani. Speaking on his YouTube channel alongside Dana White (as transcribed by BJPenn.com), 'The Baddy' accused The MMA Hour host of using fighters to his own advantage.
"I hate all these journalists, especially the ones what earn off us," Pimblett said. "Ariel Helwani, in particular, loves earning money off fighters. Every decent job he's had, he's been sacked from. And now he's just a biased content creator. He hates on you (Dana), hates on the UFC, and he even hates on me now. It proper annoys me. He uses fighters for clicks, uses fighters to make money, and then has the audacity to talk about the UFC and yourself, saying that they don't pay the fighters enough. Get your dough out, Ariel."
Helwani Responds
Helwani responded by saying that he won't pay fighters for interviews because that's not how it works.
"I ain't paying for s***," Helwani said. "That's not how this works, you don't pay for coverage. That's not how this works, does Joe Rogan pay his guests? Does Oprah pay her guests? Did Larry King pay his guests? No, that's not how this works. If you're upset about the fact that you come on this show and I get paid to do this show, I can say the same thing. 'Oh I'm upset I have to go to your fights and you get paid more than me when you fight'.
"It's stupid, I would never say that because that's ridiculous. We all have a job, we all have a purpose in all of this. I don't get a single extra dollar off of [interviews]. Pay? The moment I start paying people to come on shows, or even paying for their transportation, cut me off. Throw me in the back."
What do you make of the feud between Paddy Pimblett and Ariel Helwani?