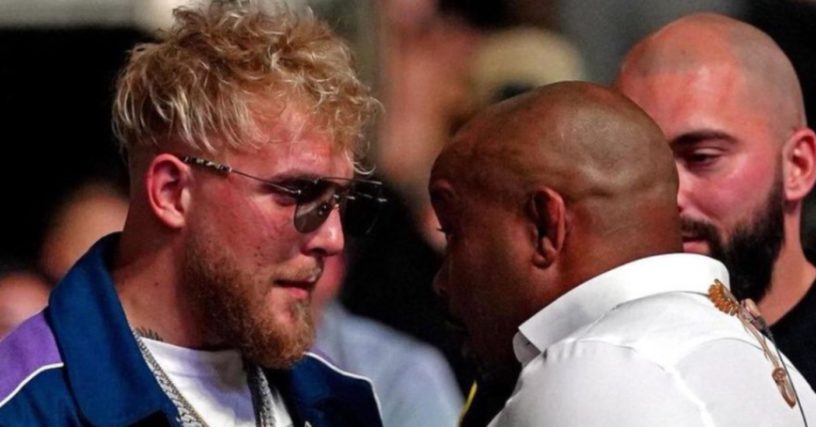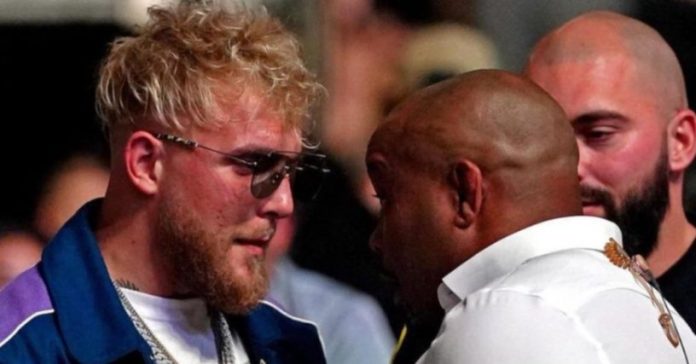 Jake Paul and Daniel Cormier got into a heated exchange moments before the pay-per-view started at UFC 261, which took place in a packed VyStar Veterans Memorial Arena in Jacksonville, Florida.
Paul has been making a lot of noise on social media since knocking out Ben Askren in their professional boxing bout earlier this month. The YouTuber-turned-boxer has engaged in Twitter exchanges with multiple MMA stars, including Cormier, who doesn't like playing games.
The former UFC light heavyweight and heavyweight champion, who was serving as a commentator at UFC 261, left his seat after the final prelim bout between Randy Brown and Alex Oliveira to confront Paul, who was sitting in the front row with Tampa Bay Buccaneers wide receiver Antonio Brown.
"I'll Slap Him"
After returning to the commentary booth, Cormier explained his actions to fellow commentator, Joe Rogan.
"I swear to God, I just saw Jake Paul. I pointed at him and said, 'Don't play with me,' because I'll smack him in the face," Cormier said. "He's right there. I'll slap him. I don't play those games, Joe."
Jake Paul Hits Back At Daniel Cormier
In an Instagram video (as transcribed by MMA Junkie), Paul explained his side of the story, saying that he challenged 'short guy' Cormier to a fight to settle their differences.
"Cormier comes up to me, starts chirping. I'm sitting here enjoying myself with AB (Antonio Brown)," Paul said. "This guy goes, 'Keep my name out your mouth. Keep my name out your mouth.' I said, 'Wait a minute, Daniel. You're putting my name in your mouth first. You put my name in your mouth first. You talked about me on your little commentator podcast with Ariel. So don't come over here talking about how I talked about you.' I said, 'Let's sign the contract. Let's run a fight. I'm not scared of you, DC. You're short.' I'm looking at this guy like he's short."
Paul was welcomed with "F*** Jake Paul" chants by the fans in attendance as he entered the arena at UFC 261. The entertainer however, said he loves that fact that MMA fans are feeding into the hype.
"Everyone's chanting 'F*** Jake Paul.' They're feeding into this s***. I love it," Paul said.
What are your thoughts on Jake Paul and Daniel Cormier's altercation at UFC 261?
See also: