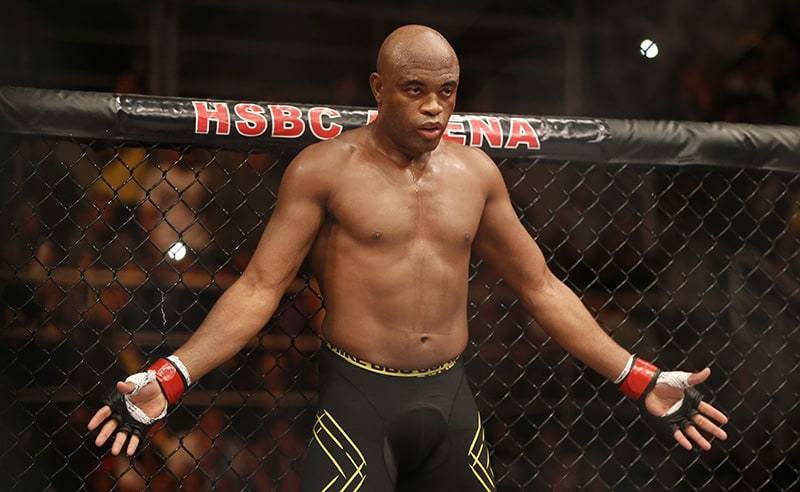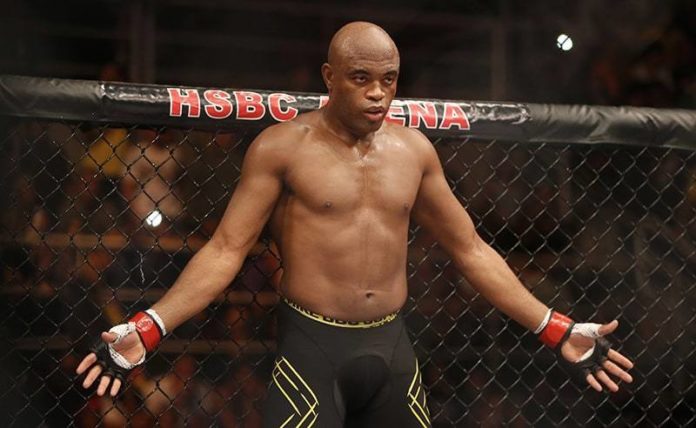 Former UFC middleweight champion Anderson Silva isn't ruling out the possibility of a boxing showdown with Jake and Logan Paul down the road.
This past weekend, Silva defeated former WBC light heavyweight champion Julio Cesar Chavez Jr in their eight-round professional boxing bout by split decision. 'The Spider' dictated the pace of the fight from start to finish, and showcased impressive footwork and movement to stifle the Mexican.
Thanking His Fans
Taking to Instagram after his fight with Chavez Jr, Silva thanked the fans for their unconditional support.
"I'm grateful for all the opportunities that life has given me, all the difficulties I've been through, and I never stopped believing in my potential, I always dedicated myself to the maximum, overcoming all obstacles, never letting myself get down for absolutely anything," Silva wrote in Portuguese.
"I am immensely grateful to everyone who was part of my journey, to those who cheered for my success and even those who played against, because each one of them was a key part for me to get here, finally MY PEOPLE, this message it's for you, my followers, don't stop believing, do the best with what you have at the moment, donate 100% in everything you do, with your heart and with love. No one but you can dictate the rules of your journey!!! Kiss, MY PEOPLE!!!! Success is the result of hard work, a lot of love and dedication!!!"
Fighting Jake And Logan Paul
Silva's impressive win has caught the attention of many in the boxing world, including Jake Paul, who took to Twitter to pay his respects. 'The Problem Child' said that he'd be honoured to have the MMA legend fight Roy Jones Jr on the undercard of Showtime's August 28th event, where he will fight Tyron Woodley in the main event.
Speaking to TMZ Sports (as transcribed by MMA Mania), Silva opened up on the possibility of fighting Jake or Logan at some point.
"Wow, in the future everything is possible," Silva said. "Both brothers, I respect them both. They're good boys. Smart boys too. And I think that's good for the future. Especially right now, everything's changed in the world. People like to see the big shows. The entertaining shows."
The Brazilian has been eyeing a boxing match with Jones Jr since 2013, but the UFC never allowed him to transition into the world of boxing. With Silva now a free agent, a fight between the two is now a real possibility.
Would you like to see Anderson Silva fight Jake and Logan Paul?
See also: