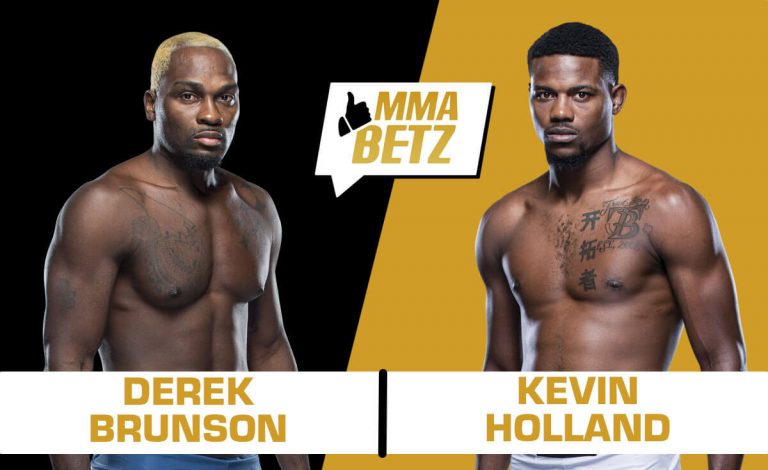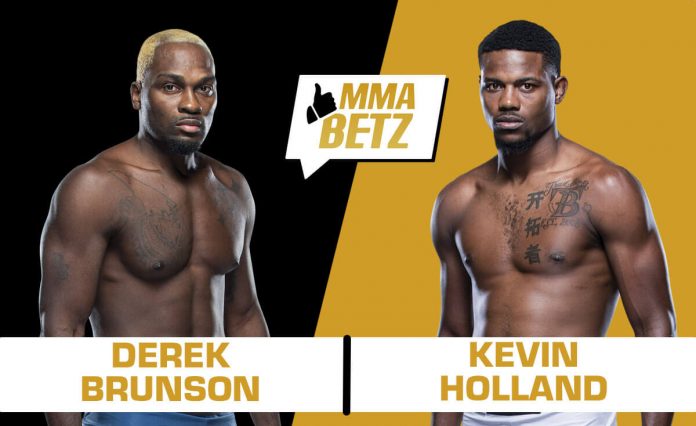 UFC Vegas 22 goes down this weekend at UFC APEX in Las Vegas. In the main event, longtime middleweight contender Derek Brunson faces rising star Kevin Holland.
Since last May, Holland has been on a rampage as he has fought and won a record five times. His most recent victory came against 'Jacare' Souza at UFC 256, where he knocked out the Brazilian off his back. It will certainly take something special to stop 'Trail Blazer'.
With that being said, 'gatekeeper' Brunson, who is on a three-fight win streak, is Holland's toughest test to date. The top ten middleweight bout promises to be an intriguing matchup.
Analysis And Prediction
Holland is technically and statistically the better fighter on the feet. He's faster, sharper, and more agile than Brunson. However, there isn't a lot between them when it comes to knockout power, as the youngster has 11 KO wins in his career compared to the veteran fighter's 12. Both earning around 50% of their wins via (T)KO.
When it comes to striking frequency, Holland also has the edge as he lands over four strikes per minute on average. Brunson strikes at over three strikes per minute in comparison. However, the California native's significant strikes percentage is much higher than that of his opponent, and he also has a four-inch reach advantage and a better gas tank. They are very even when it comes to striking defence, as both absorb over three strikes per minute.
If the fight goes to the mat, which is likely unless we witness an early KO, things will get very interesting.
Brunson has a wrestling-heavy style, with vicious ground and pound. He will definitely be looking to take Holland down to neutralise his threat on the feet. However, the 28 year old is extremely aggressive off his back. He's a BJJ black belt and has six submission wins to his name. His takedown defence isn't his strong point, but that's in part because he's not scared of the fight going to the mat.
While Brunson will have a slight edge on the mat, expect Holland to fight fire with fire.
All in all, Brunson is the perfect fighter to test the fiery prospect, but he can't afford to put a foot wrong as Holland has more ways of winning the fight.
Prediction: Holland via stoppage
Betting Odds
Brunson (+140)
Holland (-172)
What are your predictions for the UFC Vegas 22 main event between Derek Brunson and Kevin Holland?
See also: