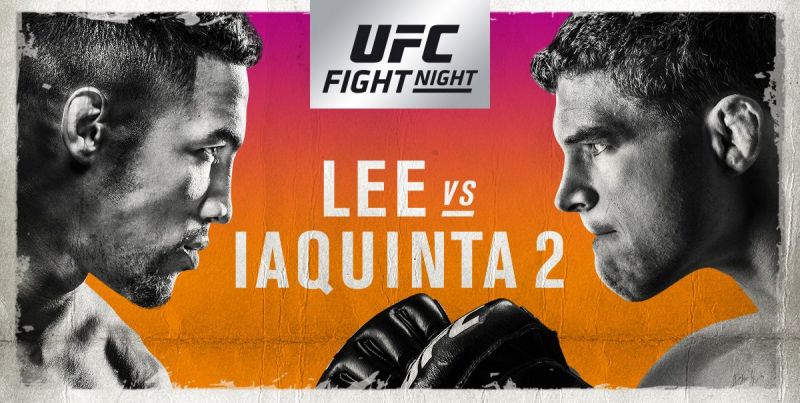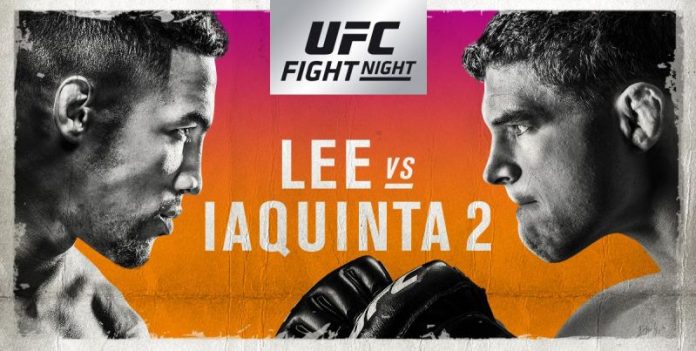 The UFC is back on Fox with an intriguing four match main card. Who will be the winners and losers on the big show? Let me break it down for you with predictions and betting tips.
Lightweight: Kevin Lee (-310 F) vs Al Iaquinta (+255 U) Oddsconverter
What a difference four years makes. Al Iaquinta defeated Kevin Lee, way back at UFC 169 in February 2014.
However, the 26 year old Lee will defeat the 31 year old, Iaquinta this time out. Iaquinta did take Khabib Nurmagomedov to a decision last time out but won't be able to compete with Lee's similar game plan.
This won't be much of a contest. Lee is a contender in this Lightweight division and will work the clinch and takedowns and grind Iaquinta down. Iaquinta couldn't cope with that from Khabib and won't be able to break through Lee either. To make matters worse for Iaquinta, Lee is a far more aggressive finisher than Khabib and is likely to finish this matchup much, much sooner either via Submission or TKO.
Prediction: Kevin Lee via Submission
No upsets here. The odds have Iaquinta as a heavy underdog for a reason.
Betting Tip: Kevin Lee
---
Lightweight: Edson Barboza (-105 U) vs Dan Hooker (-115 F) Oddsconverter
This match is a coin toss, as evidenced by the tight odds. Both men have very similar win/loss records but are heading in different directions in their UFC careers. Edson Barboza has suffered two tough beatings from the similar soul destroying game-plans of Khabib Nurmagomedov and Kevin Lee.
Dan Hooker, after being fed some tough, experienced campaigners in his early UFC career, has now managed to match his potential with a good run of victories, with four wins in his past four fights.
He should add a fifth versus Barboza. It's a clash of styles this one, which is always difficult to call, but Hooker should be able to keep Barboza on the defensive with his confident, pressing style which will surely unsettle Barboza.
Prediction: Dan Hooker via Decision
I mean, Barboza could land a good combination and Hooker has a questionable chin, so it is not impossible he could win, just unlikely, however it might be worth a punt.
Betting Tip: Edson Barboza
---

Bantamweight: Rob Font (-165 F) vs Sergio Pettis (+145 U) Oddsconverter
The younger brother of Anthony Pettis, Sergio is not as successful as his sibling and the move back to Bantamweight may not suit him. However, due to the scrapping of the Flyweight division, it's not like he had much of a choice.
Pettis is an entertaining striker but has no defence against talented wrestlers. However, his game may match up with Font, an excellent striker himself, but one who is probably no better than Pettis.
Font, however is more savvy and will likely play his striking game and not be drawn into Pettis's. Although, it will be tight.
Prediction: Rob Font via Decision
Although Font is the better fighter, the contest will be closer than the bookmaker's are predicting. Therefore, a small flutter on Pettis might yield a return.
Betting Tip: Sergio Pettis
---

Lightweight: Jim Miller (+240 U) vs Charles Oliveira (-280 F) Oddsconverter
I mean this one should never be in question. Jim Miller snapped a four fight losing streak back in September at UFC 228, but Charles Oliveira will be confident of inflicting a fight defeat in six on the 35 year old veteran.
Oliveira is bigger and stronger and loves finishing opponents and has not relied on a Decision win since 2014. He hits and he hits hard. He will be too hot for the ageing Miller to handle.
Prediction: Charles Oliveira via Submission
There will be no upsets in this one. Miller just cannot hurt Oliveira and he won't.
Betting Tip: Charles Oliveira
CLICK HERE TO GET YOUR BEST ODDS FROM SPORTSBETTING
---
More MMA betting tips
---