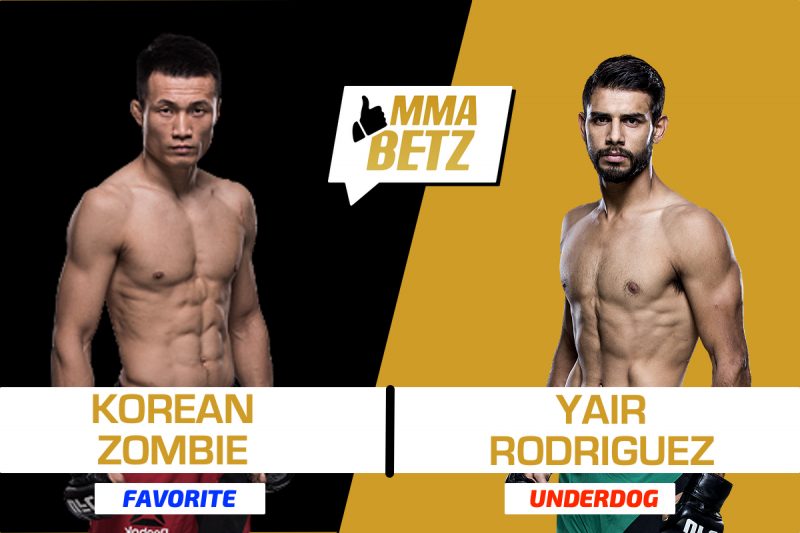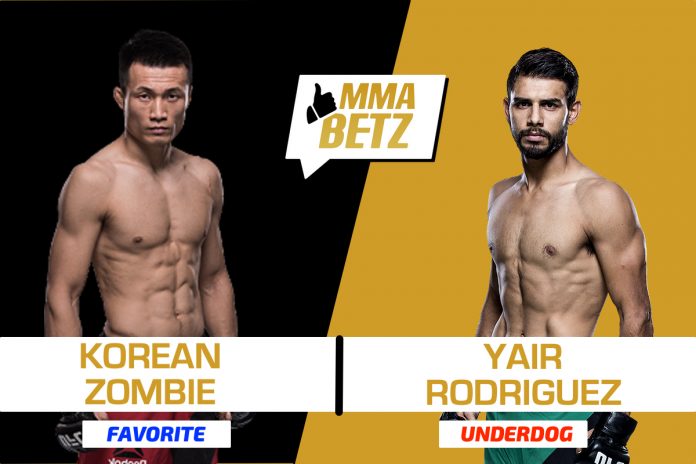 Oh yes. There will be blood. Maybe.
What is for certain, is that the Fight Night headliners know how to hit and hit hard.
Yair Rodriguez was tagged as a star of the future and the UFC in their haste to make another top money making superstar, rushed him into a bout with Featherweight legend, Frankie Edgar.
Rodriguez was outclassed in that encounter and now needs to bounce back in another tough match up against the "Korean Zombie."
After an odd contractual battle with UFC, wherein he was released, ostensibly for turning down too many potential fights, but re-hired shortly afterwards, Rodriguez will return to the Octagon on November 10, 2018.
But can he overcome the odds, to defeat the more experienced and deadly striker, Chan Sung Jung?
Probably not.
It is difficult to know what shape Jung will be in given he has not fought in almost two years and has spent less than three minutes inside the Octagon inside the past five.
Such inactivity would usually spell doom for most fighters seeking success but the "Korean Zombie" is not most fighters.
Jung has a reputation for delivering world class performances after long absences from competition, most notably versus Dennis Bermudez in his last fight.
Having not competed in four years, Jung used his fearless striking game to absorb gruesome punishment before unleashing an incredible uppercut to down Bermudez and snatch what long seemed an unlikely victory.
Rodriguez has much greater conditioning than Bermudez and will be a tougher test for Jung but it is impossible to see the result being vastly different.
Jung is a monster and has no issue with getting hurt in order to earn the win. Rodriguez will hurt the "Zombie", there is no doubt about that, but can he hurt him enough to win?
It isn't going to happen.
Despite a wide array of striking skills, Rodriguez tends to require space to do the most damage with his favoured aerial kicks, which is something Jung will surely exploit, with his fearlessness likely to see him get as close to his opponent as he conceivably can.
Rodriguez's losses have stemmed from recklessness when attempting submissions, leaving him open to getting caught himself. As Jung is almost as adept at grappling as he is at striking, this is another area which should worry Rodriguez.
Jung, despite his limited Octagon time in recent years is the better all round fighter and until Rodriguez demonstrates that he has eliminated his flaws, it is impossible to pick him as a favourite against a seasoned veteran.
Expect Jung to highlight UFC's 25 year anniversary with a highlight reel Knockout.