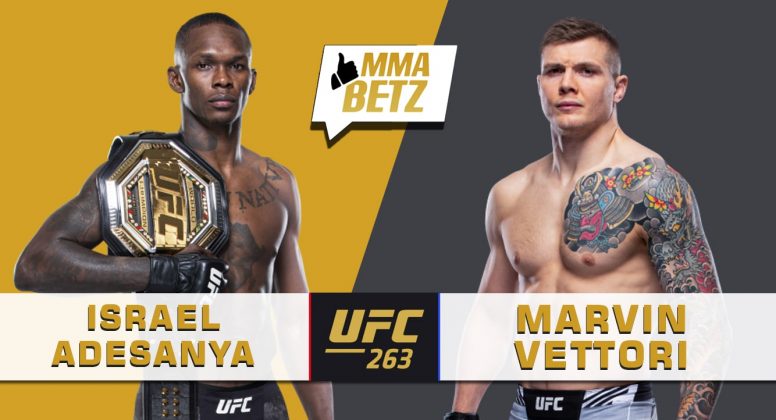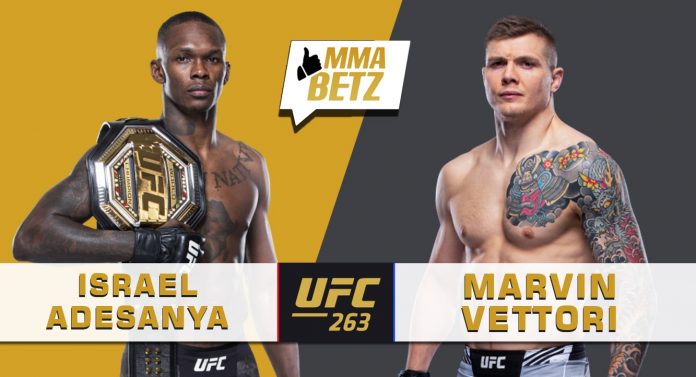 UFC 263 goes down this weekend at the Gila River Arena in Glendale, Arizona. In the main event, middleweight champion Israel Adesanya looks to add another successful title defence to his resume against Marvin Vettori.
Vettori caused all sorts of problems for Adesanya when they fought for the first time in the same arena at UFC Glendale in 2018. 'The Last Stylebender' managed to win the fight by split-decision, but it was a close battle.
The 'Italian Dream' constantly moved forward, despite Adesanya picking his shots nicely in the first two rounds. Vettori was also able to control Adesanya on the mat for the majority of the third round.
Both competitors have grown leaps and bounds since then, and the stakes are much higher this time around.
Analysis And Prediction
Since becoming the undisputed champion by beating Robert Whittaker at UFC 243, Adesanya has defended his title twice, against Yoel Romero and Paul Costa. He moved up to light heavyweight in his most recent fight at UFC 259 in an attempt to become a double champ, but lost to champion Jan Blachowicz by unanimous decision.
Vettori can learn a lot from Blachowicz's approach against Adesanya, and use it to his advantage at UFC 263.
Adesanya's levels above Vettori when it comes to striking, as he's fast, precise, uses his range very well, and is deadly on counter-attacks. He also does a great job of baiting his opponents with his feints.
Statistically, Vettori lands more significant strikes (4.78) per minute compared to Adesanya, who lands nearly 4 significant strikes per minute. That's mainly because the Kings MMA representative is known for his aggressive fighting style, although he has shown a lot more composure in his last couple of fights. Vettori also absorbs more strikes than Adesanya.
If the champion manages to keep the fight standing, he would go on to win it without much trouble, either by decision or knockout. However, Vettori's wrestling could completely change the complexion of the fight.
Adesanya has an excellent takedown defence, but as seen in the Blachowicz fight, he's easier to takedown in the centre of the Octagon, than against the cage. Vettori might not be as big as Blachowicz, but he's still big enough to hold the middleweight king down on the mat if he sticks to his game plan, and avoids unnecessary exchanges on the feet.
Even if Vettori doesn't find success with his takedowns early on, he should religiously stick to his game plan, and pressure Adesanya, not allowing him any space to manoeuvre. The 27 year old Italian certainly has the tools to put up a fight on the feet against a striker of Adesanya's caliber, but he will be better off trying to take the fight to the mat.
All in all, it will be a really close fight, with Vettori using his wrestling and pressure to churn out a decision victory.
Prediction: Marvin Vettori
Betting Odds
Israel Adesanya (-240)
Marvin Vettori (+200)
Who do you think wins the middleweight title fight between Israel Adesanya and Marvin Vettori in the UFC 263 main event?
See also: