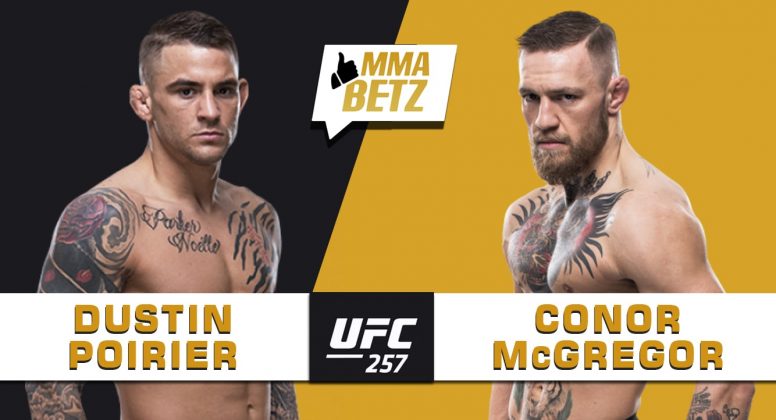 UFC 257 goes down this weekend on Fight Island in Abu Dhabi. In the main event, Dustin Poirier faces MMA royalty Conor McGregor in a high-stakes rematch.
In their first meeting at UFC 178 in 2014, McGregor took less than two minutes to get the job done, and when he enters the Octagon on January 23rd, he promises to make it look even easier than the first time. In contrast, Poirier wants the fight to be a barnburner.
Analysis and Prediction
On paper, McGregor is a sizeable favourite, but in truth, Poirier isn't getting the respect he deserves. It's true that the Irishman has the advantage on the feet, especially early on, but his opponent is someone who grows exponentially as the fight progresses.
McGregor is fast, precise, throws excellent combinations, and is ruthless in the opening minutes of the fight. On the other hand, Poirier isn't as fast, but he moves very well and throws strikes in volume. They're both exceptional strikers, but very different at the same time.
McGregor will be the aggressor and will be looking to land his straight left, and it is very possible that Poirier crumbles like before. But if he doesn't, the former UFC two division champion could be in trouble. Although 'The Notorious' has said he's in the shape of his life, and his conditioning has significantly improved, the MMA world will continue to believe otherwise until he proves us all wrong.
As Firas Zahabi pointed out on a previous Joe Rogan podcast, McGregor gasses out during fights because of his explosive style of fighting, saying it's purely biological.
That is in part why Poirier has spoken about taking McGregor into deep waters, as he understands his opponent's biggest weakness is one of his strengths. The Louisiana native has not been knocked out since his 2016 loss to Michael Johnson, despite the fact that he has fought some hard-hitting opponents in Eddie Alvarez, Justin Gaethje and Dan Hooker. He has been hurt in his fights, but overtime, he has shown that he can take a shot.
Poirier has also improved his head movement to a great degree. If he can dodge or absorb a few of McGregor's best shots without showing signs of concern, he could force the former two division champion into making mistakes. It's the biggest 'if' in this fight.
If the fight goes to the mat, which is highly unlikely, Poirier will have the advantage. McGregor is a very smart grappler, and is difficult to control on the ground, but the former interim champion has got the better offensive grappling skillset. He has also been the more active of the two fighters, and has truly come into his own at lightweight.
Come fight night, I see Poirier weathering the early storm, and using his volume and pressure to earn a decision or stoppage win in the later rounds.
Prediction: Dustin Poirier via late stoppage or decision.
Betting Odds:
Poirier (+240)
McGregor (-310)
Who do you think wins the UFC main event between Dustin Poirier and Conor McGregor?
See also: