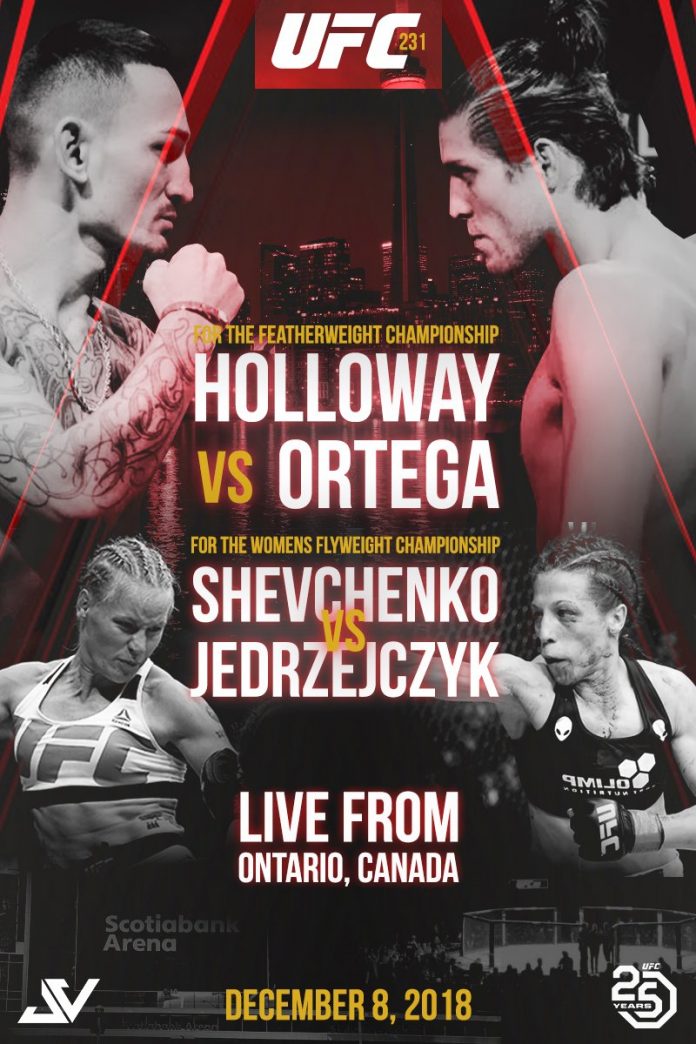 The latest UFC pay per view event takes place on December 8, 2018. Here are the best predictions and betting tips for the main card.
Featherweight Championship: Max Holloway (-136 F) vs Brian Ortega (Evens U)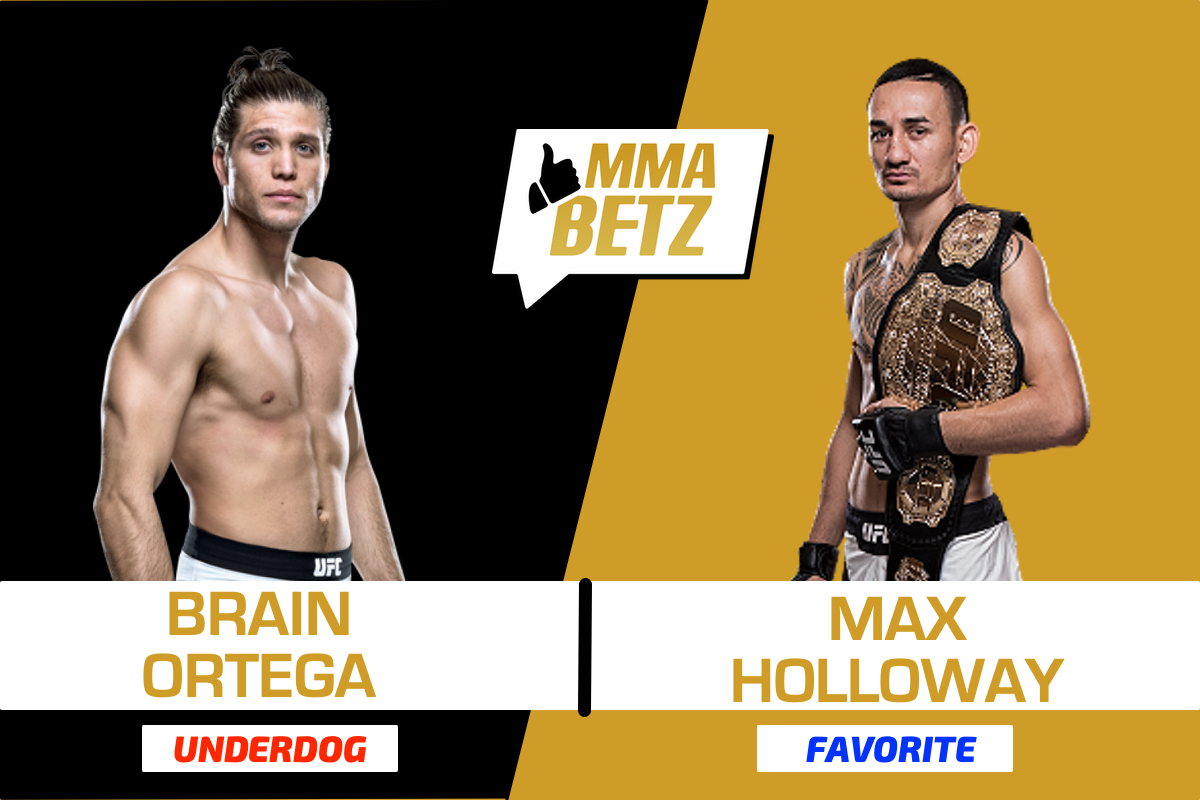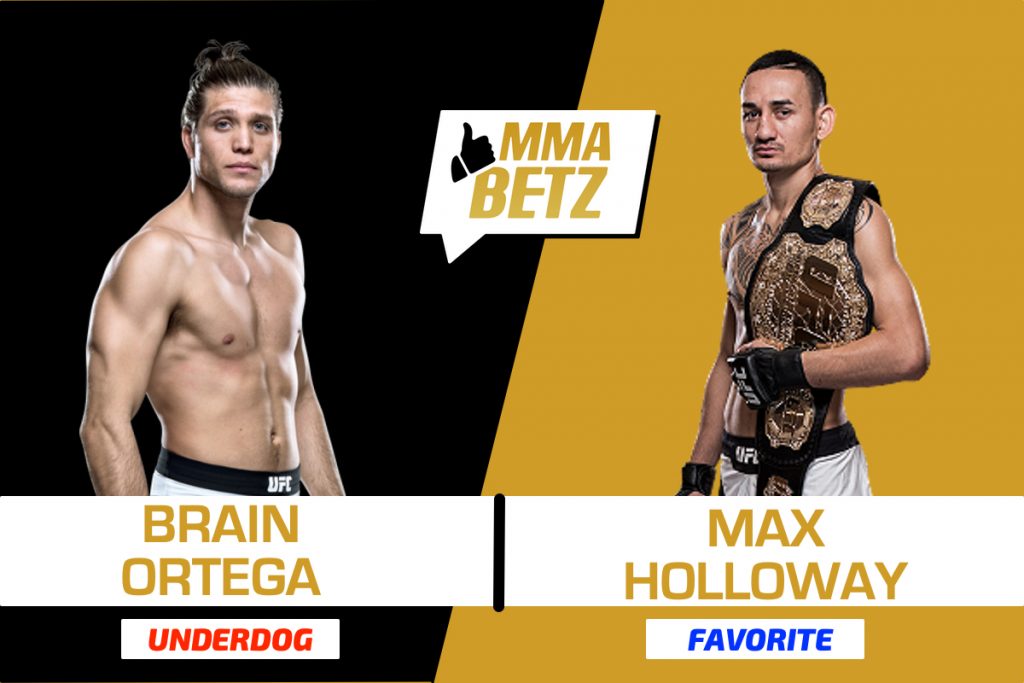 This is an extremely difficult fight to predict, evidenced by the bookmakers edging their bets on the odds.
Max Holloway, the Featherweight Champion is a seasoned campaigner and is understandably the favourite.
However, Brian Ortega is unbeaten for a reason as he never knows when he is down and out. He always finds a way to win and no one has stopped him yet. He could certainly find his way to a submission for an upset.
Prediction: Brian Ortega via Submission
Both men have not fought for some time and should be fresh. Holloway is unbeaten in five years whilst Ortega has never tasted defeat.
Holloway usually wins via Knockout but Ortega is routinely outstruck in every fight he participates in and has is unlikely to be overawed by that technique. It is hard to see how Holloway can really hurt Ortega. The smart money here surely lies with the underdog.
Betting Tip: Brian Ortega

---

Women's Flyweight Championship: Valentina Shevchenko (-360 F) vs Joanna Jedrzejczyk (+270 U)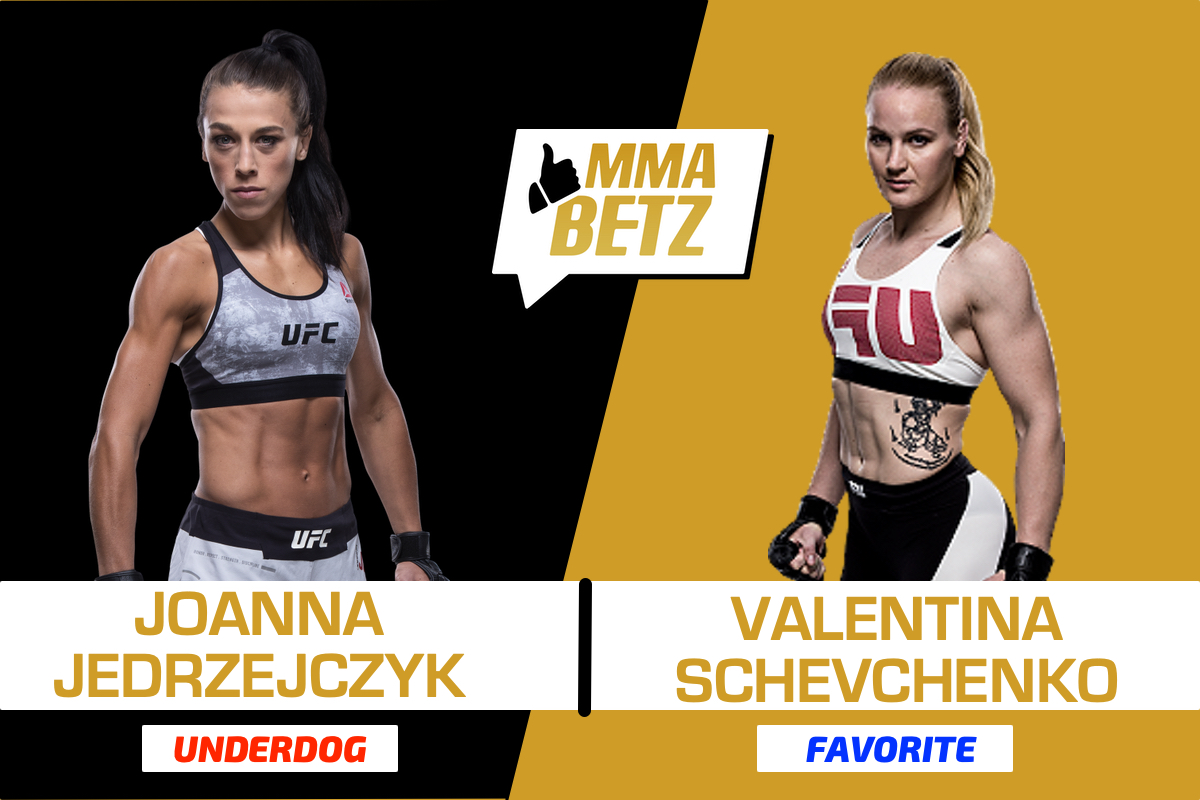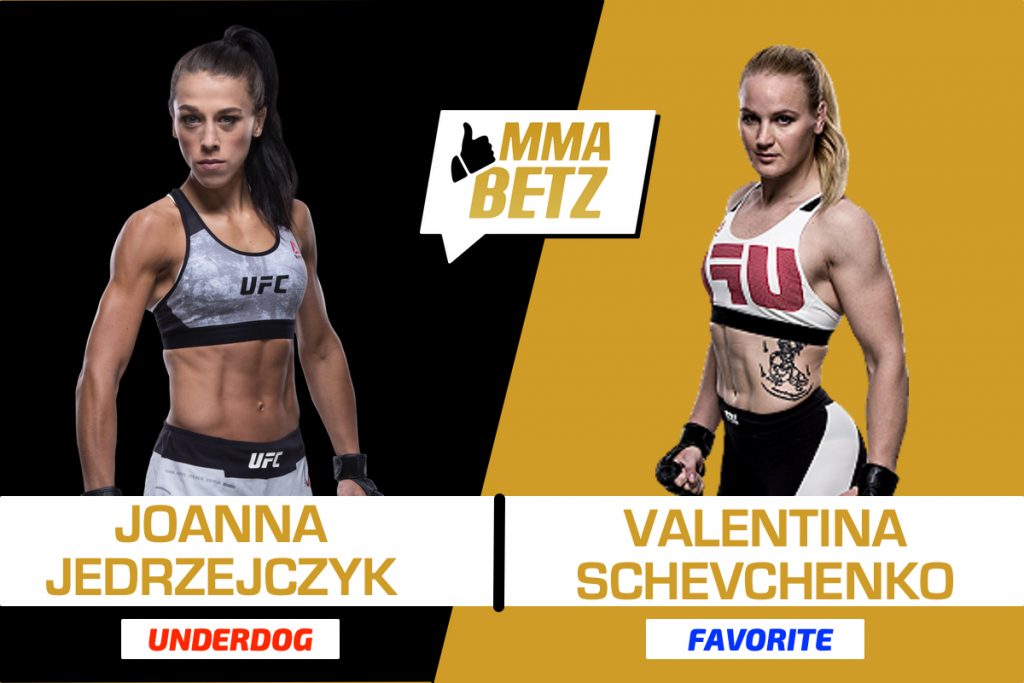 The Flyweight division will finally crown a new champion when former Strawweight Champion, Joanna Jedrzejczyk takes on Valentina Shevchenko.
An interesting contest in store as Jedrzejczyk is an excellent striker and Shevchenko is not usually one to open up in such a way and indeed lost her Bantamweight title fight with Amanda Nunes for exactly that reason.
Shevchenko is more effective at taking her opponents down but it remains to be seen what Jedrzejczyk's take-down offence is like. The bookie's obviously don't think it is particularly good which is why they have her tagged as the heavy underdog. However, it could very likely be the case that doesn't even factor into the fight.
Prediction: Joanna Jedrzejczyk via Knockout
I don't understand the bookmaker's call here at all. I can't see past Jedrzejczyk in this one. How can Shevchenko hurt her?
Betting Tip:  Joanna Jedrzejczyk

---

Welterweight: Alex Oliveira (+110 U) vs Gunnar Nelson (-140 F)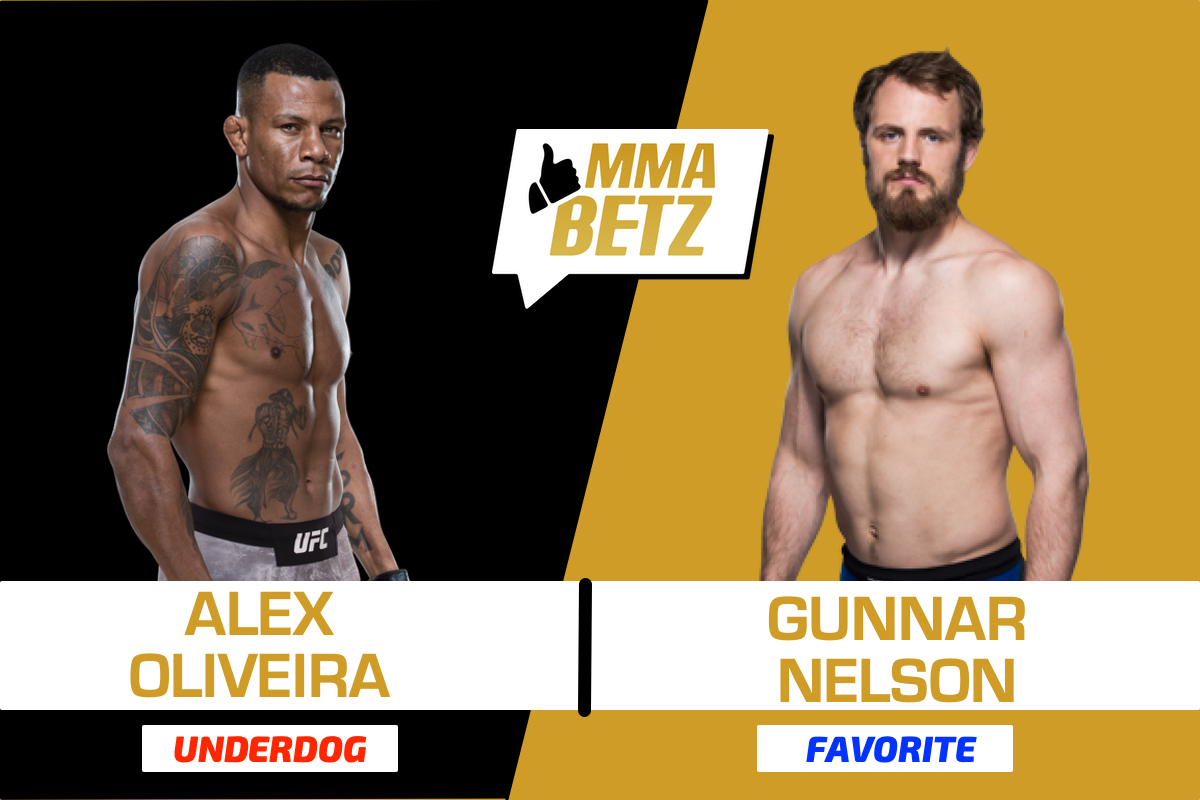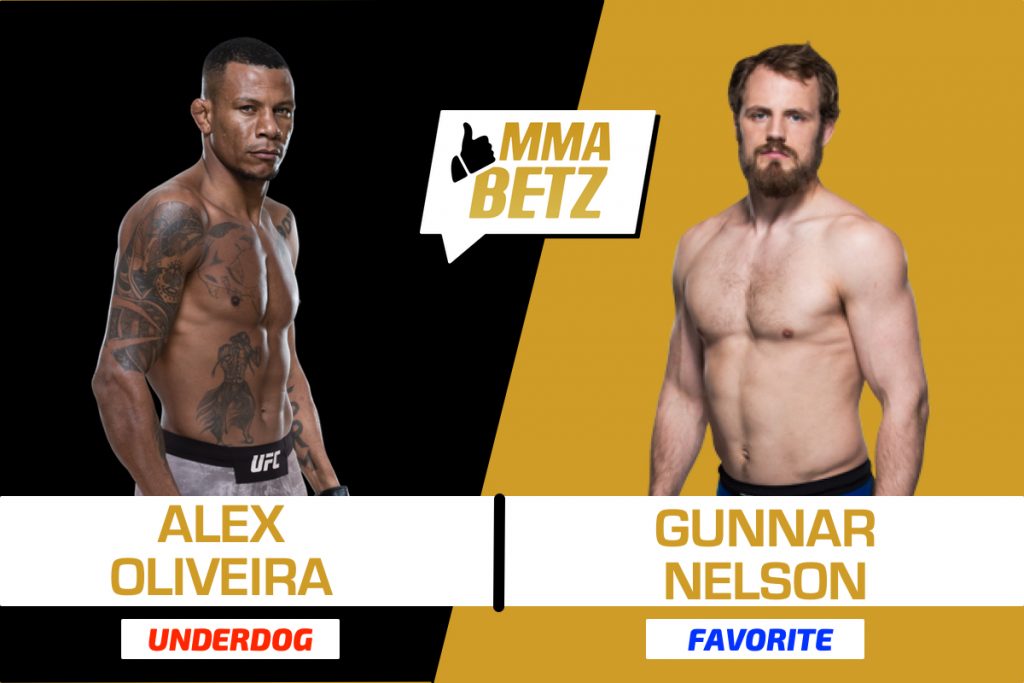 An extremely difficult one to call. Who will win between Alex Oliveira and Gunnar Nelson?Oliveira is an a extremely tough fighter with superb knockout power.
However, he lacks effective defences and Nelson is excellent on the mat. If Oliveira is not standing, he is not winning this fight.
The smart money would therefore be on Nelson taking Oliveira down and working on him effectively for a likely Decision win.
Prediction: Gunnar Nelson via Decision
However, although Nelson is the more likely winner, you cannot count out Oliveira's punching power. If he can keep the fight standing and land early, effective combinations, he could secure an upset. It is a worthwhile bet.
Betting Tip: Alex Oliveira

---

Featherweight: Hakeem Dawodu (-185 F) vs Kyle Bochniak (+150 U)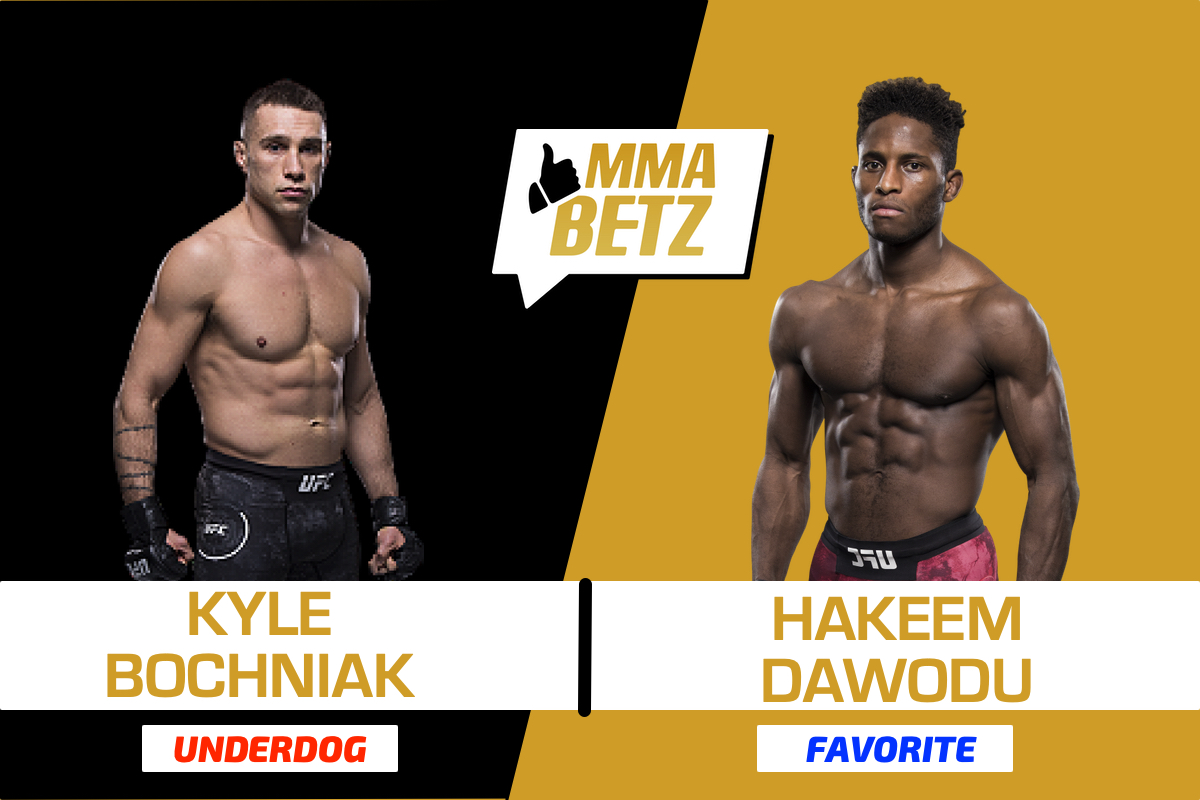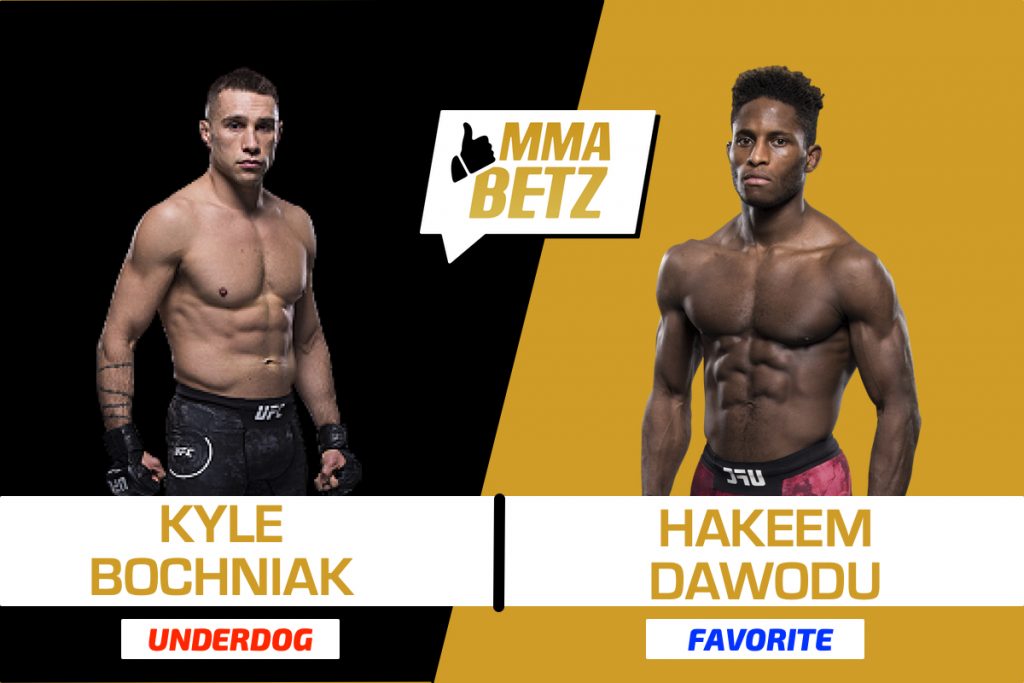 Kyle Bochniak is the underdog in this encounter with young prospect, Hakeem Dawodu. However, Bochniack is a truly fearless competitor and is perfectly willing to absorb some shots to throw his own hands.
Dawodu has flattered to deceive so far in his MMA career and has looked very disappointing in his first two UFC fights, losing his debut inside a minute and edging a decision against no name, Austin Arnett.
Why is he the favourite?
Bochniak should power his way to a win here.
Prediction: Kyle Bochniak
He has to make it a fist fight but when that occurs, there will be only one winner.
Betting Tip: Kyle Bochniak
---

Light Heavyweight: Jimi Manuwa (+175 U) vs Thiago Santos (-225 U)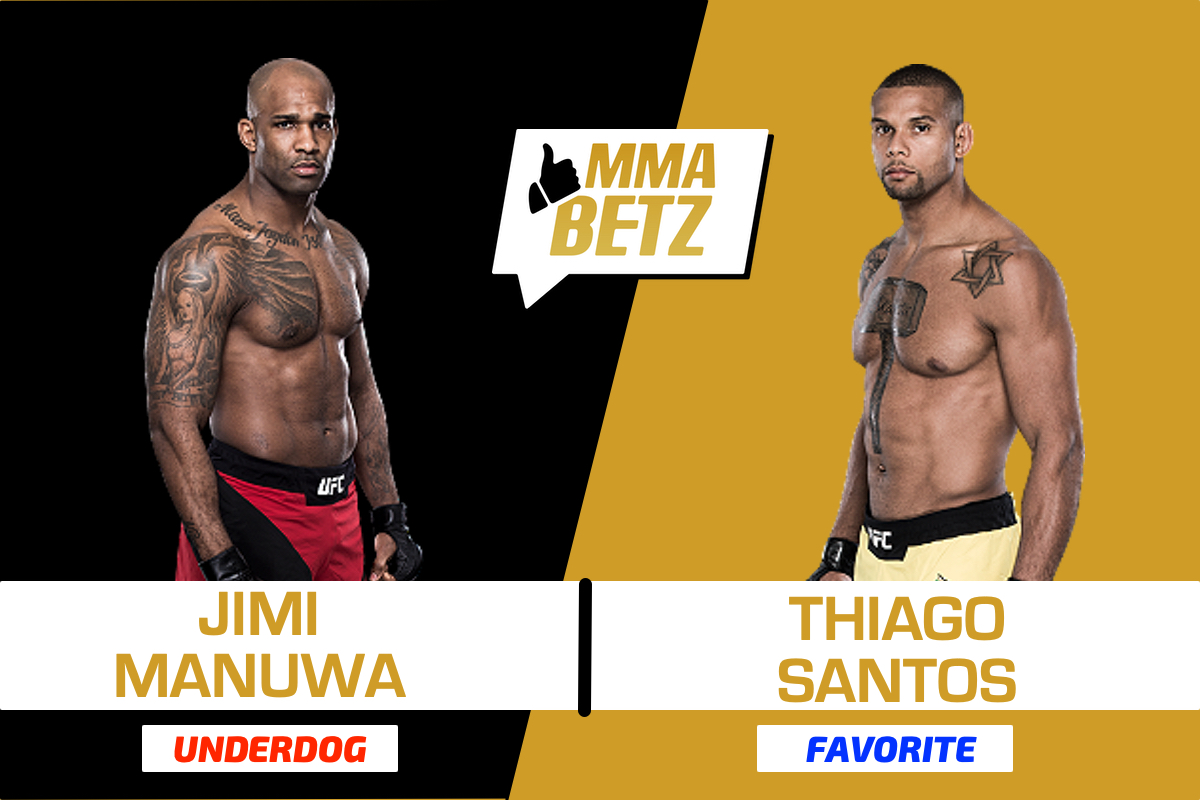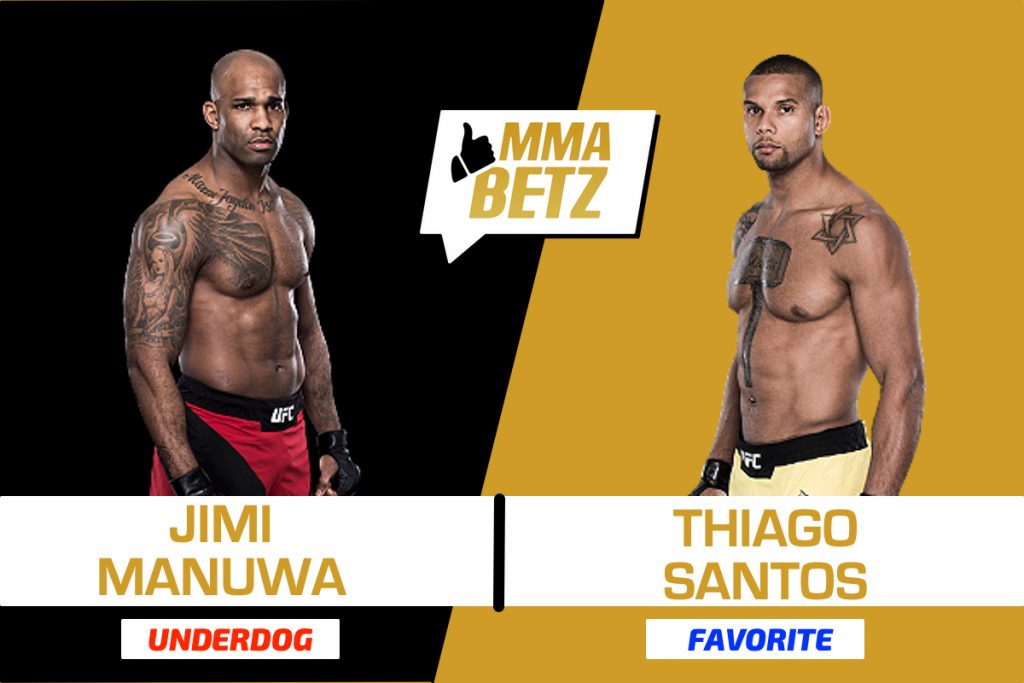 It is surprising that Thiago Santos is not a greater favourite in this encounter. A brilliant striker, Santos can punch and kick his way to victory, often with stunning combinations.
Jimi Manuwa is probably a better all round fighter but is closer to the end of his career than the start and the younger more, dynamic striker, Santos should be the one to nail the Knockout.
Prediction: Thiago Santos via Knockout
It is a case of who lands the biggest blow first. It should be Santos.
Betting Tip: Thiago Santos
---
---
More MMA betting tips
---