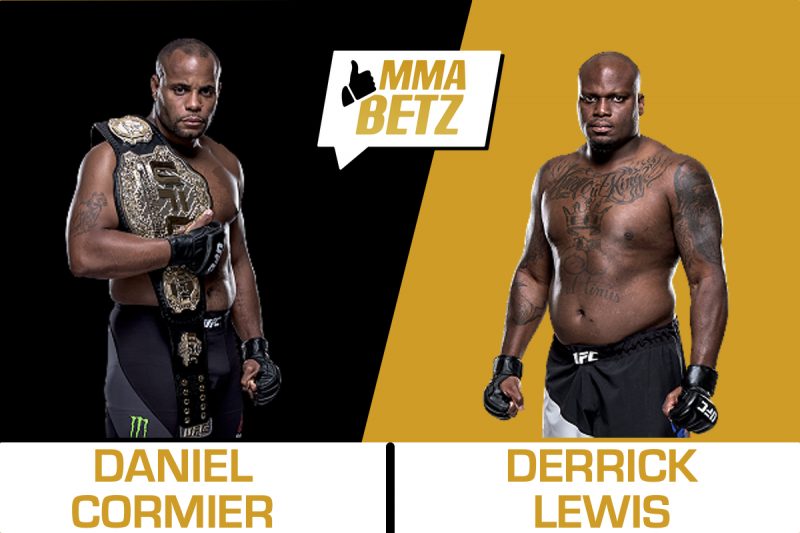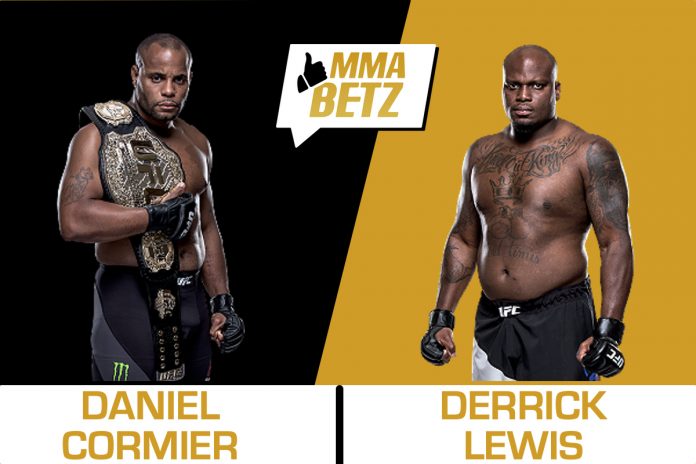 UFC veterans, Daniel Cormier and Derrick Lewis will clash on November 4, 2018 at UFC 230 hailing from New York's famed Madison Square Garden in a main event bout with the UFC Heavyweight Championship on the line.
Daniel Cormier enters this fight as a Double Champion, as he is also in possession of the Light-Heavyweight crown which he has held since May 2015. With only one defeat in his entire MMA career in 23 bouts with a 21-1-1 record, he has a resume that makes him the favourite in the headline attraction.
However, when you compare his record to that of his opponent, it is easy to doubt that a Cormier victory will be the eventual outcome.
Lewis may lack the star power of Cormier but his win/loss record is comparable at 25-5. 86% of his wins have come via Knockout due to his devastating punching power. In contrast, Cormier has won just 48% of his bouts via Knockout.
However, Cormier holds the advantage in significant strikes with an average of 3.88 significant strikes per minute compared to Lewis's 2.87. However, it is Lewis's strikes that have the greater accuracy, 51.3% to 49.5% for Cormier.
Whilst Lewis is riding the crest of a wave due to his stunning come from behind win versus Alexander Volkov at UFC 229, the fact remains that fight was only four weeks ago and this title match may come too soon for the big man's cardiovascular conditioning to withstand; particularly if the fight reaches the Championship rounds.
Those later rounds should we get there, would undoubtedly favour Cormier who is more experienced in fighting five round contests and has a far greater take-down and ground game
The numbers attest to Cormier's superior ability on the mat with a take-down average of 1.85 takedowns compared to 0.52 for Lewis. Lewis's take-down defence also leaves a lot to be desired. However, when you hit like the challenger you can afford to not be the most technical fighter in the world. Just ask Alexander Volkov.
Adding to the drama of this bout is the rumoured appearance of Brock Lesnar at the show. Given Lesnar will be wrestling for WWE in Saudi Arabia the night before, it is conceivable that he won't be in the crowd at UFC 230, but whether he is or not, a Lesnar fight will likely await the winner of Cormier vs Lewis which will be a blockbuster title fight no matter who wins.
If Lesnar does appear, expect a similar scene to UFC 226 back in July 2019 to play out. Following Cormier's Heavyweight Championship win over Stipe Miocic, Lesnar entered the Octagon and engaged in a war of words and some pushing and shoving with the new Champion which got the mainstream media talking. It seemed pre-orchestrated to grab some publicity so it would not be a surprise if further post-fight shenanigans take place at UFC 230.
There is a lot on the line when the Heavyweight Championship fight commences on Sunday night. For the winner the spoils will be substantial; for the loser, retirement will likely be in their very near future.
---
More MMA betting tips
---