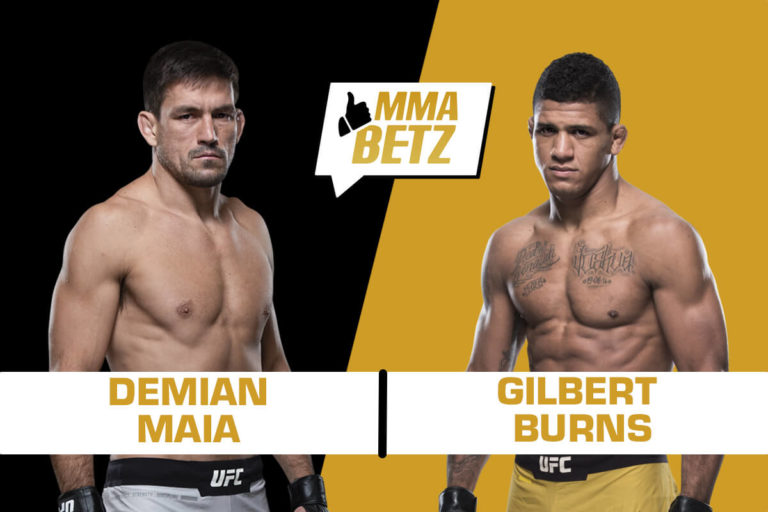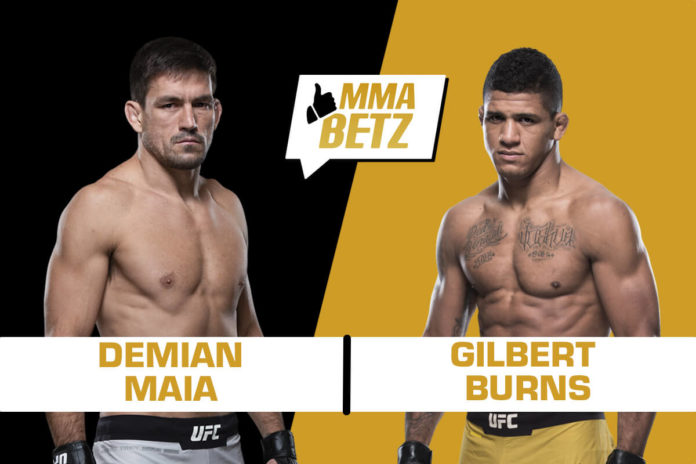 We have an incredible co-main event to look forward to this weekend, where two of the very best Brazilian Jiu-Jitsu practitioners in the entire sport of MMA go at it in their native country of Brazil. Gilbert Burns has really come into his own since his move to welterweight, defeating incredibly skilled talents like Alexey Kunchenko and Gunnar Nelson since his move up. Demian Maia also reinvented himself when he changed weight classes, though he did it back in 2012, and he came from middleweight, not lightweight like Burns.
The odds for this bout surprisingly have Burns as the favorite, though Maia is coming off of a win over Ben Askren, one of the best welterweights in the world before he retired. They have Burns at around -190, and Maia at +150. This means you'd need to bet $190 on Burns to win $100 with a win, and you'd need to bet $100 on Maia to win $150 with a win. They should probably be about even, with Maia being a fourth degree BJJ black belt, and Burns being a second degree BJJ black belt, not to mention both of them have added more to their games.
Maia added wrestling more so than anything, but he also has decent boxing. While Burns has good boxing and has finished fights with his hands, he has added to his wrestling department as well. It's hard to imagine these two not going to the ground with one another, but though it's doubtful, it may end up just playing out on the feet. What a fight it would be however if it did hit the mat!
Maia is more of a takedown artist that submits his opponents from top position once he gets them down, and Burns is pretty similar, though both of these two have nasty guards as well. Of Maia's 28 wins, he has 14 via submission (ten rear naked chokes, two triangle chokes, one guillotine choke, one armbar); and of Burns' 17 wins, eight are via submission (three rear naked chokes, five armbars).
Maia stands at 6′ with a 72" reach, and Burns stands at 5'10" with a 71" reach. Though Maia's evidently the bigger man, being a former middleweight, he's also much older. Most aren't as good as they've ever been at 42-years-old, but Maia is, as he's shown time and time again. Burns is 33-years-old, and he's been better every time we've seen him, he may have a shot at a real run in the welterweight division.
What an incredible co-main event match up between two of the most dangerous grapplers in all of MMA. Who will you be betting on?