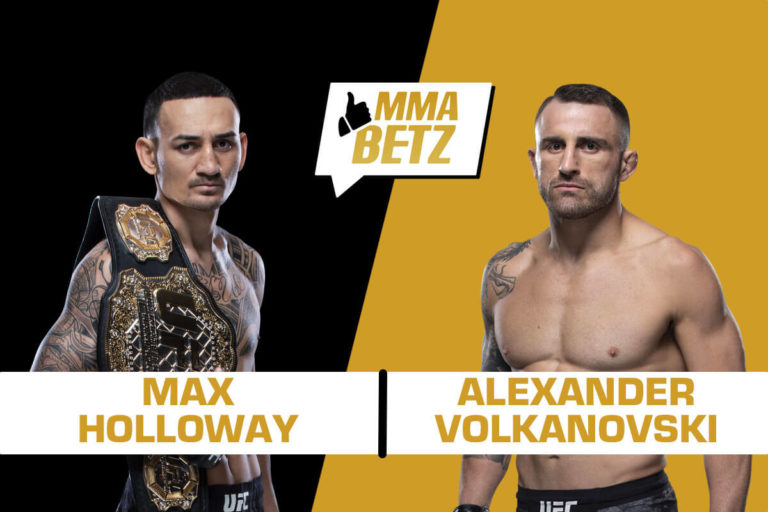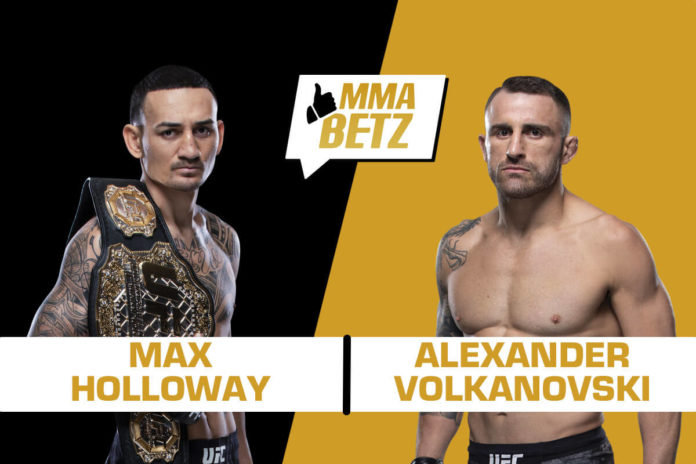 One of the most stacked cards of the entire year goes down this weekend in Las Vegas, Nevada, for UFC 245. We have three title fights to look forward to, Urijah Faber has his second fight since his comeback against Petr Yan, three-time WEC Featherweight Champion and nine-time UFC Featherweight Champion Jose Aldo's making his bantamweight debut against six-time WSOF Bantamweight Champion Marlon Moraes, and that's just the main card!
Petr Yan (13-1) vs. Urijah Faber (35-10)
We'll start out with the main card opener, which is Urijah Faber versus Petr Yan. The odds have Yan heavily in favor of winning this matchup, with himself at -500, and Faber at +350. This means you would need to bet $100 on Faber to win $350 with a win, and you'd need to bet $500 on Yan to win $100 with a win. It makes sense for Yan to be the favorite, he probably should be, but are the oddsmakers overlooking 'The California Kid'?
Not many people expected him to come back and score his first knockout since 2007 in his fastest finish of his entire MMA career against Ricky Simon, but he did. Faber is one of the quickest bantamweights this sport has ever seen, and he's also one of the most opportunistic fighters ever. He's the last guy you want to expose your neck to, and his striking has improved immensely during the second half of his career.
Yan has some incredible boxing, and he's pretty great everywhere else too, and has avenged his only loss; he lost a five-round split decision in an ACB title fight, then won the rematch via unanimous decision, and defended it once before making his UFC debut.
Marlon Moraes (22-6-1) vs. Jose Aldo (28-5)
Next up is Jose Aldo versus Marlon Moraes. The odds have Moraes as the favorite, again, as he should be considering Aldo never had an easy time making the featherweight limit, and now he's cutting another ten pounds. Aldo did make the 136 lb limit however, and he doesn't look too bad considering. Moraes sits at -210, while Aldo sits at +170, meaning you'd need to bet $210 on Moraes to win $100 with a win, and $100 on Aldo to win $170 with a win.
This is an almost impossible fight to bet on, none of us have any clue how Aldo will look at bantamweight. Both of these two have a very similar style; they're both BJJ black belts that choose to use their viciously powerful muay thai to win their fights, but Moraes' attack is a little more diverse.
Moraes will throw switch kicks and round kicks to his opponents legs, body, and head, while Aldo only ever threw leg kicks consistently. They both have great hands and great reaction time as well, this will certainly be a good one.
Amanda Nunes (18-4) vs. Germaine de Randamie (9-3) II
The first of three title fights falls in the women's bantamweight division, as Amanda Nunes gives Germaine de Randamie a well deserved rematch for her undisputed bantamweight title. Their first fight was six years ago, they were both 1-0 in the UFC at that point, until Nunes stopped her in round one and moved to 2-0 inside the promotion, and making de Randamie's UFC record fall to 1-1. Since then, de Randamie has gone 5-0, and Nunes lost her next fight, before winning her last nine.
This means Nunes has fought exactly twice as much as de Randamie since their first encounter, and her only two decision wins in those nine fights were both against Valentina Shevchenko. The odds for this fight have Nunes as a pretty sizable favorite, with herself sitting at -310, and de Randamie sitting at +240.
Max Holloway (21-4) vs. Alexander Volkanovski (20-1)
The co-main event between Max Holloway and Alexander Volkanovski is a great matchup, and a very tough one to pick. Volkanovski has fought as high as middleweight, he's won belts at welterweight, lightweight, and featherweight, and has also walked around as heavy as 210 lbs in his previous career. The power and strength he brings to the octagon is something Holloway most likely hasn't felt yet.
On the other hand, Holloway is about as good of a fighter as you'll ever find. His takedown defense is great, and though his arms aren't that long, he knows how to use his height to make his reach longer. 'Blessed' has some of the best hands in the entire sport, and he's already in the far lead for most strikes ever landed in the UFC.
The odds for this bout have the champion at -185, and the challenger at +150. This one is much closer, and for a good reason. We have yet to see someone that can defeat the 20-1 Volkanovski at the highest level.
Kamaru Usman (15-1) vs. Colby Covington (15-1)
Finally, UFC 245's main event between Kamaru Usman and Colby Covington. This fight should've happened already, maybe even a couple times. All the hate these two have for each other is quite entertaining, and they're the two best welterweights on the planet.
It's interesting, both Usman and Covington are 15-1, both have finished seven of those wins, they each beat Demian Maia and Rafael dos Anjos back-to-back, and the only defeat on each of their records, the other has a win over.
Not to mention the wrestling each of these men possess, plus their cardio and relentless pace. This fight will most likely go all five rounds, both of them are five-round fighters, it'll be very interesting to see how they each deal with the others pace. The odds for this bout have Usman as the favorite, with himself at -185, and Covington at +150.
Though Usman is a bit more physically imposing than Covington, no one can deny the skill and tenacity Covington brings, and Usman's never had to fight someone like that before, nor has 'Chaos'. This is going to be an absolute war, and we finally get to see a welterweight title fight where the No. 1 welterweight is fighting the No. 2 welterweight.
Who will you be betting on?